__________________________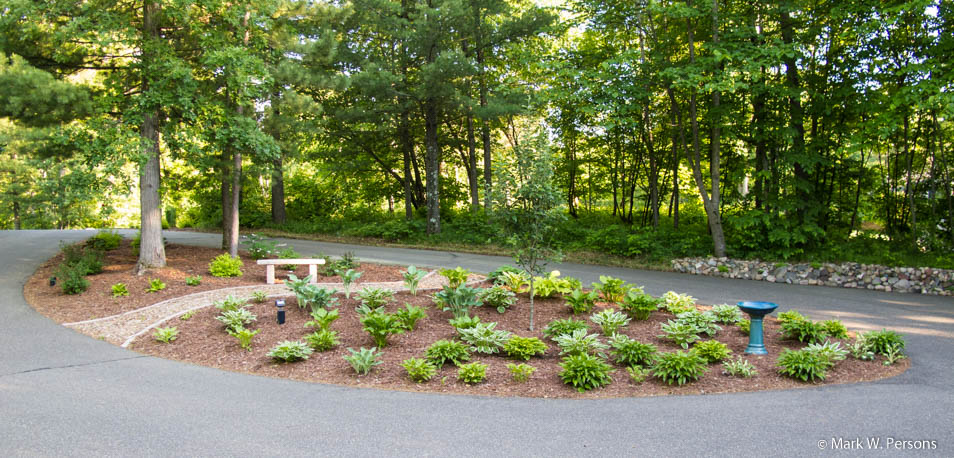 Friday, June 10, 2016: An island in the driveway to Gilbert Lodge was looking good with Hosta plants from from neighbor Karen Engen.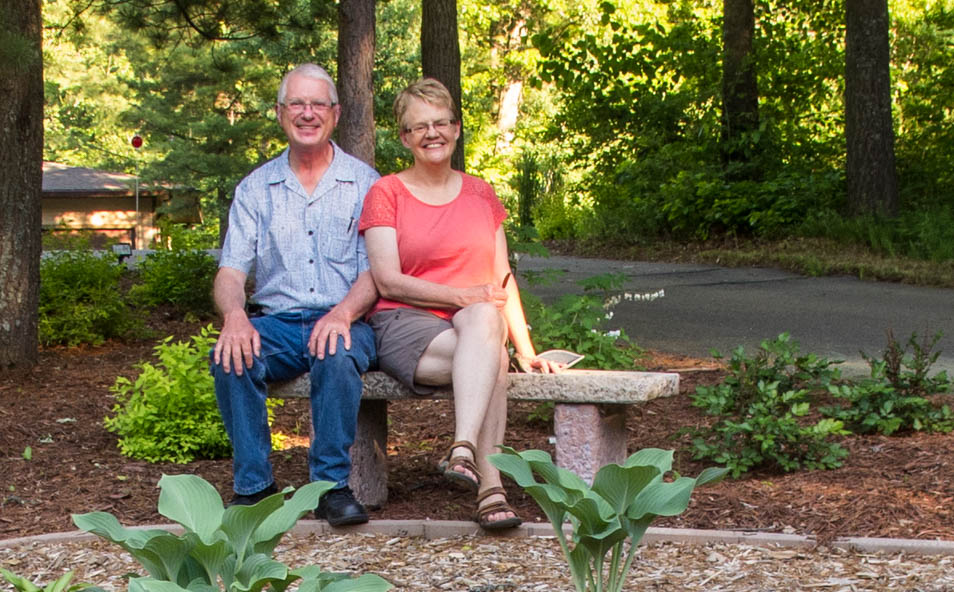 What was missing was a photo of the Dynamic Duo, Mark and Paula Persons on the bench. Thanks to Karen Engen for that image.

The rain garden has a frog catching an insect.....just right.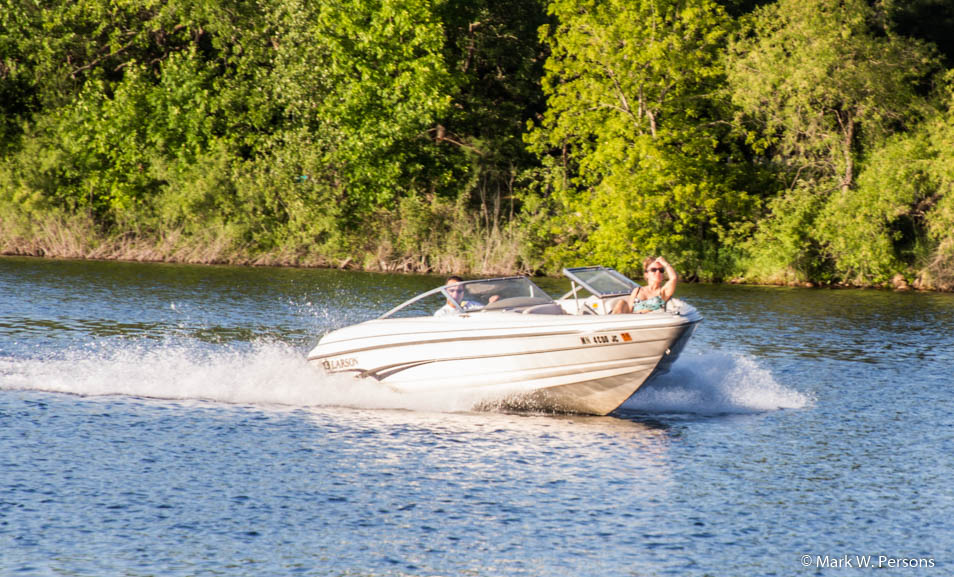 Many folks were spotted cruising Gilbert lake on that 75 degree evening.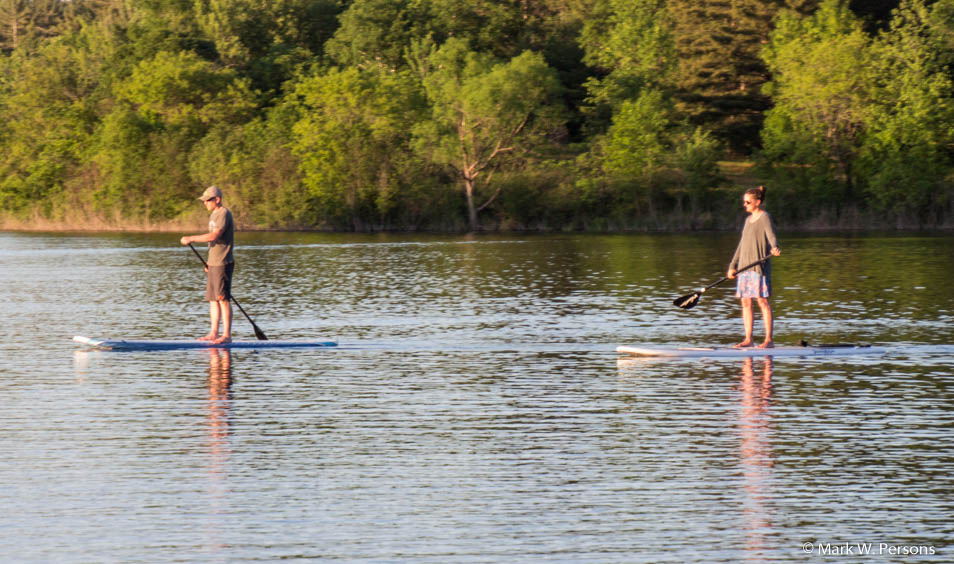 Paddle boards are the latest thing on Gilbert lake. Looks like fun if you can hold your balance.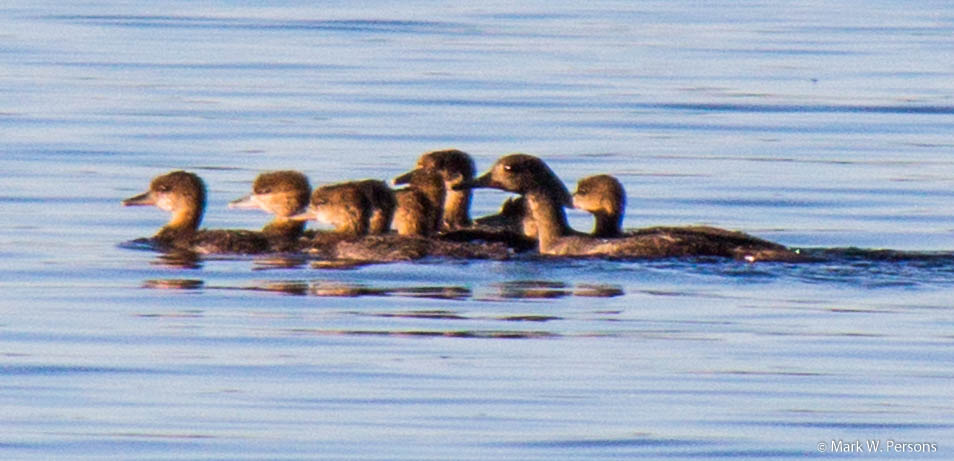 With the sun setting, even baby ducks were enjoying the water that night.

---
---
page last edited 06/27/2016