__________________________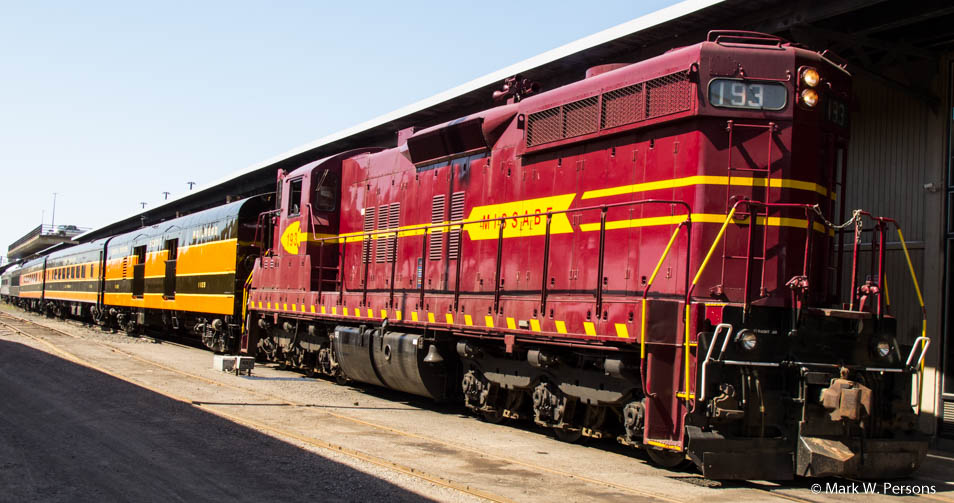 Number 193, the Messabe is a diesel/electric locomotive. She is over 50 years old and purrs along.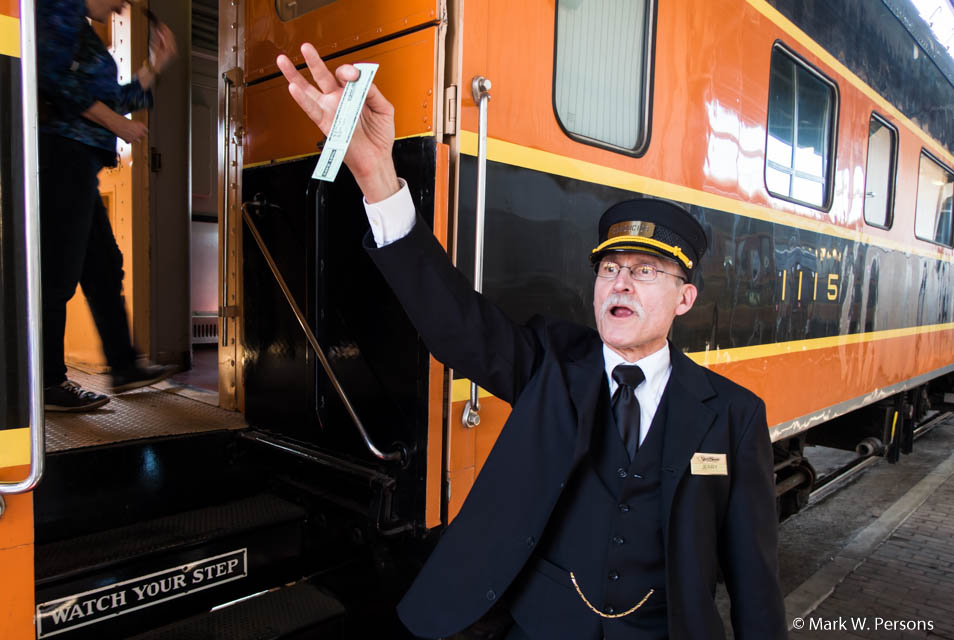 Quick, Paula, there's the conductor. "All Aboard," he announced. Time to get on the train for a 90 minute ride.

Everyone was waving, the train engineer waved back.

It was a warm day with temperature in the high 80s, which was unseasonably warm. No one complained. Fishermen were headed out too.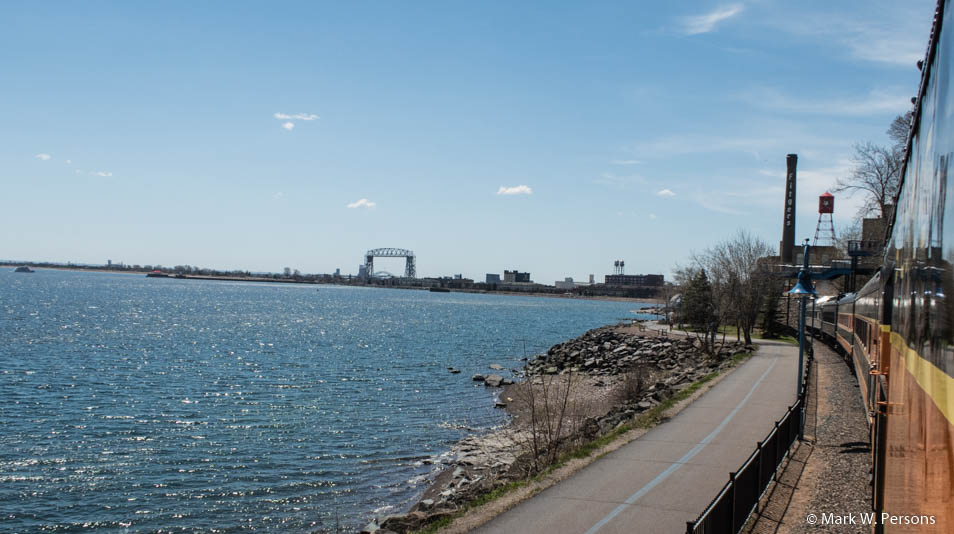 The train ran up the north shore of Lake Superior.

The conductor was watching everyone while they were looking outside and enjoying the weather.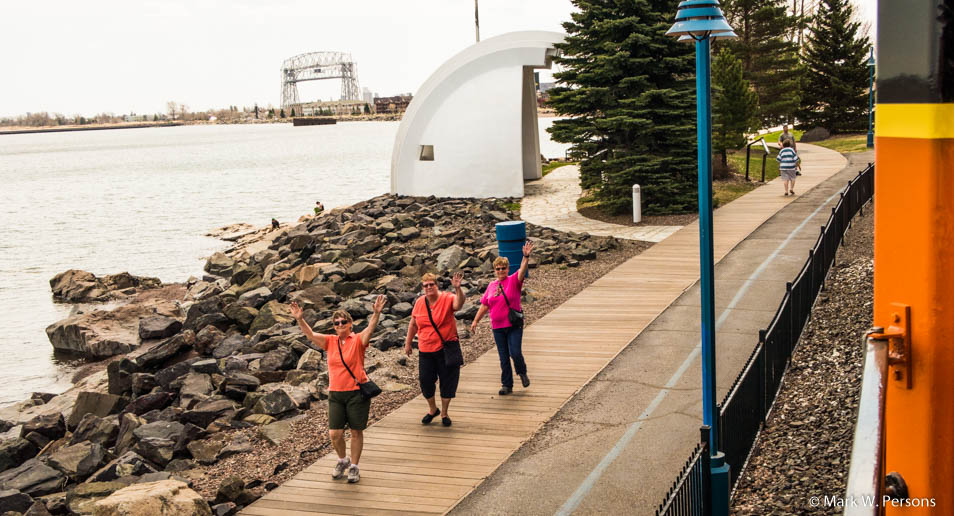 It was all over too soon. The train headed back past the Vietnam War Memorial on the Lakewalk. It is a shelter looking out over the water.
The shelter/bunker has holes to see out and gives visitors a sense of what a lonely soldier might have felt while on guard in that far away country.
---
---
page last edited 05/10/2016