__________________________




Back

Gilbert Lodge Blog
The life and times of Mark and Paula Persons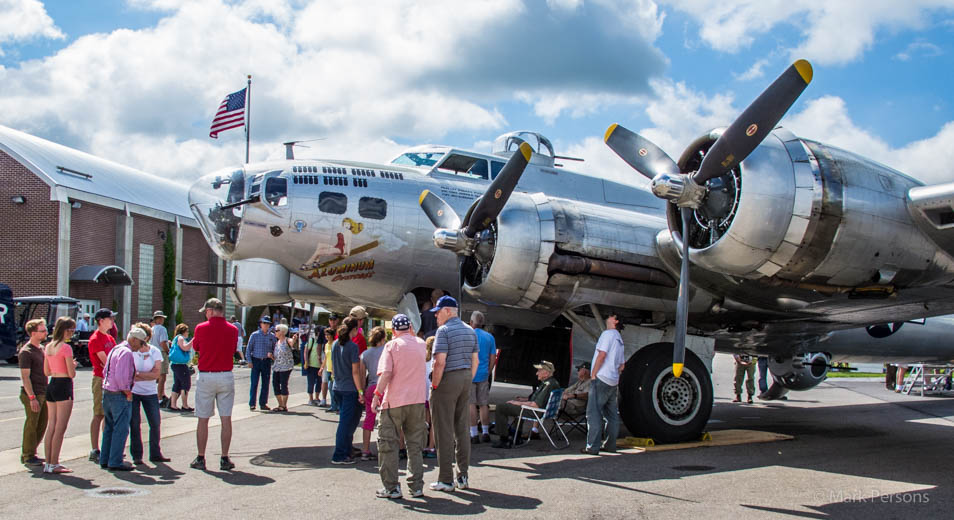 Saturday, June 20, 2015: There was an air show at Fagan Fighters near Granite Falls, Minnesota. Thousands came out to see World War II aircraft.
This one is a B-17 Flying Fortress, famous for bombing runs over Germany from 1941 through 1945. Everyone wanted to see it.
The nose-art says "Aluminum Overcast." The message is that the Allies sent so many planes over that they blanked the sky and won WWII.

The air show had all types of fun including rides in vintage aircraft.

There was a group of T-6 Texans doing precision flying. Nicely done.

One participant had a restored Japanese Zero. He wore a Japanese type head band to complete the ensemble.
In the air, the Zero was chased by and shot down by an American Vought F4U Corsair. All in the name of re-enacting WWII.

Fighter planes lined up ready to go. The one in front is a Bell P-39 Airacobra. Behind is a North American P-51 Mustang.

A P-51D Mustang and its WWII pilot Bud Anderson along with a young lady WWII re-enactor. Lucky guy!

Two North American B-25 Mitchell Bombers were flying that day.

Give em' heck, boys!

---
---
page last edited 07/01/2015