__________________________




Back

Gilbert Lodge Blog
The life and times of Mark and Paula Persons
Thursday, January 8, 2015:
Mark was at his desk with a broadcast microphone and video camera. Hmmm...What was he doing?

Mark was interviewed live on Internet television for one hour by Kirk Harnack in Nashville and his co-host Chris Tobin in New York.
It was seen on the TWiRT (This Week in Radio Tech) weekly show for radio broadcast engineers.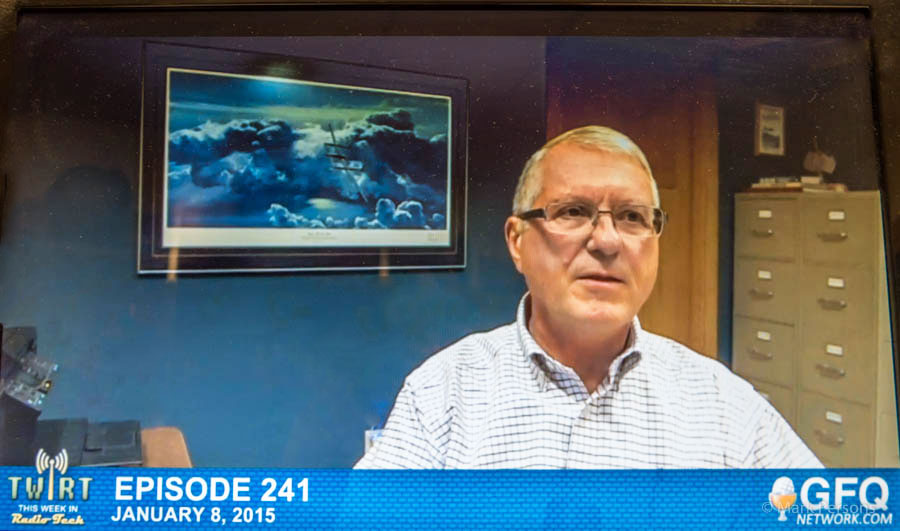 Mark gave examples of radio station engineering problems and answers to them.
With 45 years of broadcast experience, Mark had plenty to say.
You can see a podcast of this interview at: http://www.gfqnetwork.com/ Click on Shows and then This Week in Radio Tech. It is episode 241.
---
January 8, 2015 email: Looking Good. Enjoyed watching you on This Week In Radio Tech (TWiRT) tonight. It's always interesting to hear discussions about the radio engineering industry and learn new things. You have a wealth of knowledge and should be commended for sharing that wealth. Jim Offerdahl in Fosston, Minnesota.
---
---
page last edited 01/28/2015