__________________________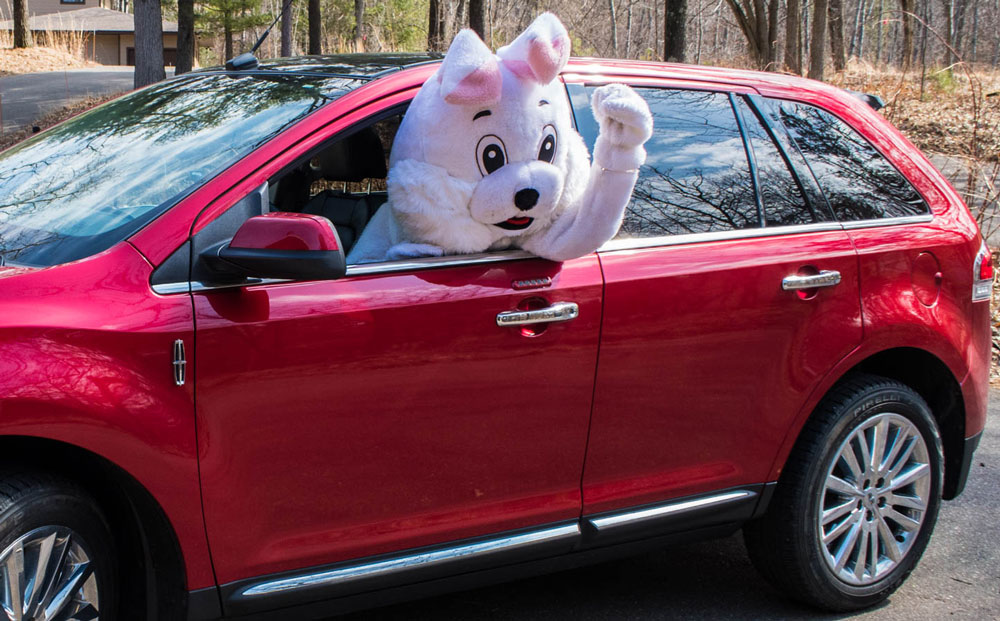 Saturday, April 8,
2023:
The Easter Bunny was spotted driving Paula's car.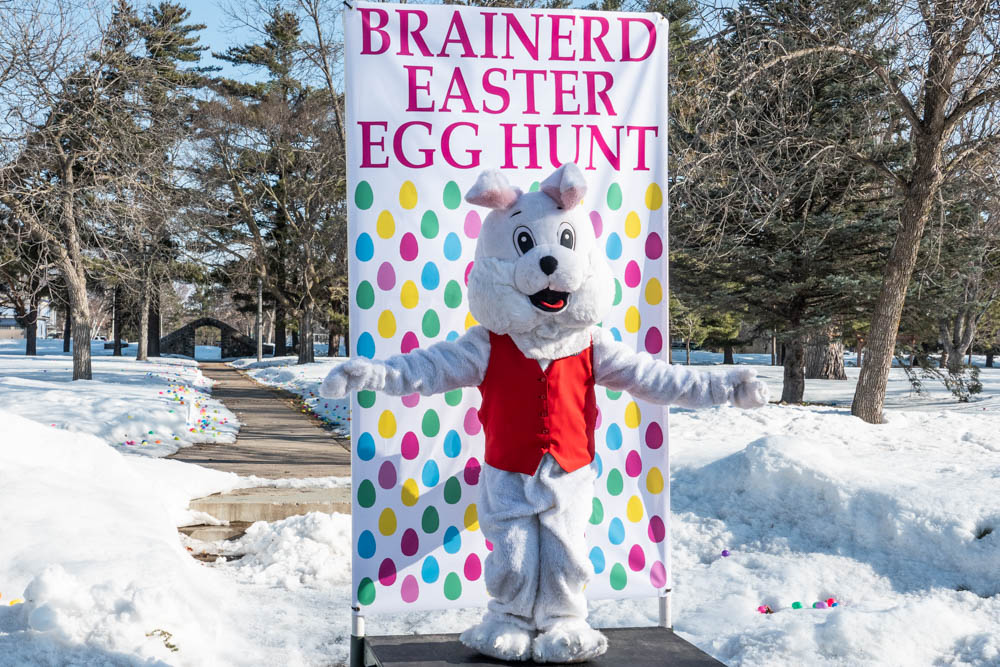 Then the bunny showed up at Gregory Park in Brainerd where Easter eggs were found everywhere.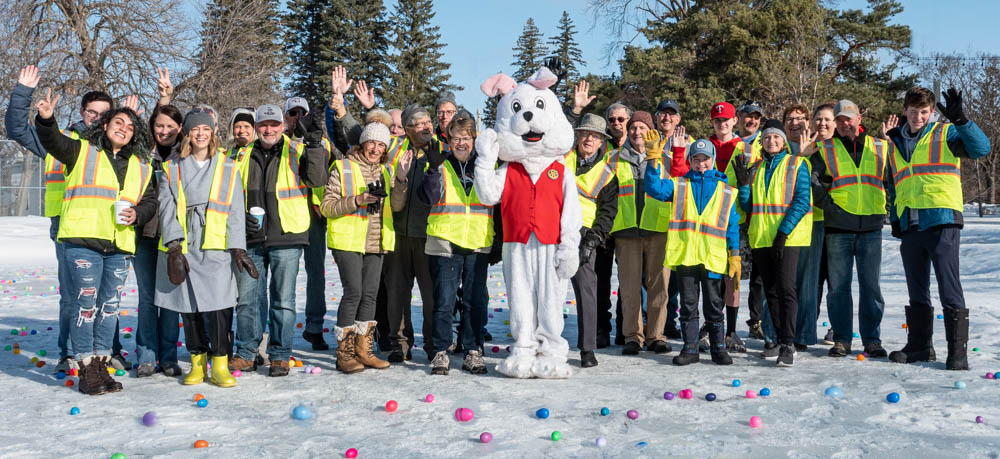 The Brainerd Rotary crew showed up to volunteer their help for the annual Easter Egg Hunt.

There were photo opportunities with the bunny.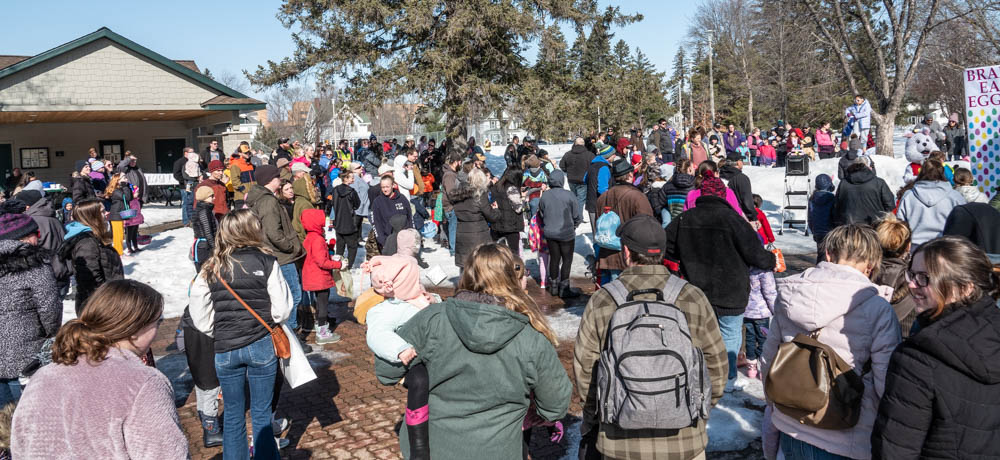 Hundreds filled the park for the event.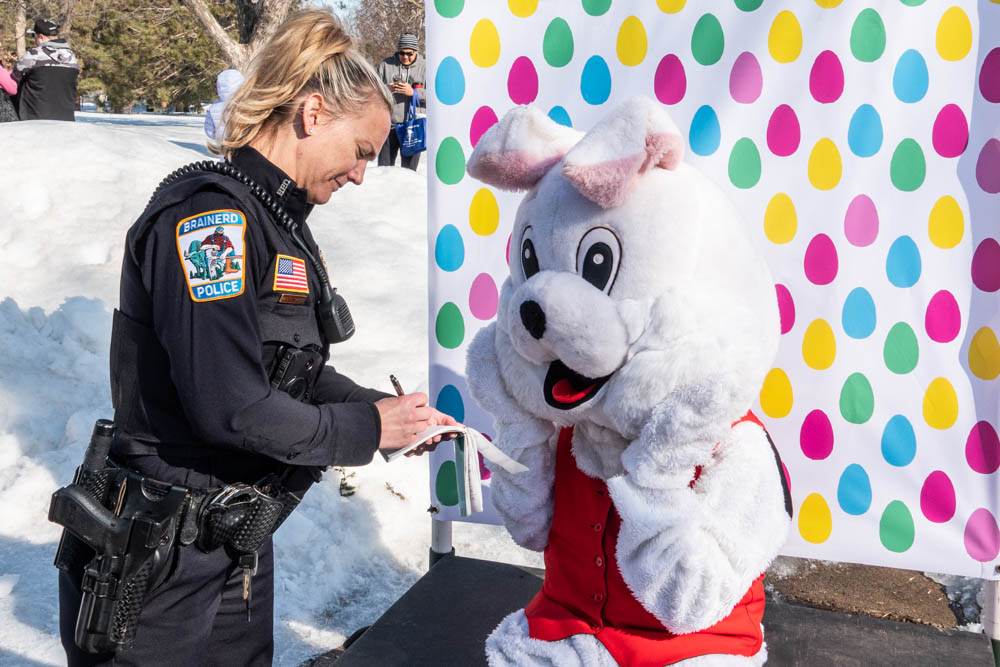 A Brainerd Police officer showed up to write a citation.
Apparently the bunny was impersonating the real Easter Bunny!....all in fun of course.

Then the Easter egg hunt began.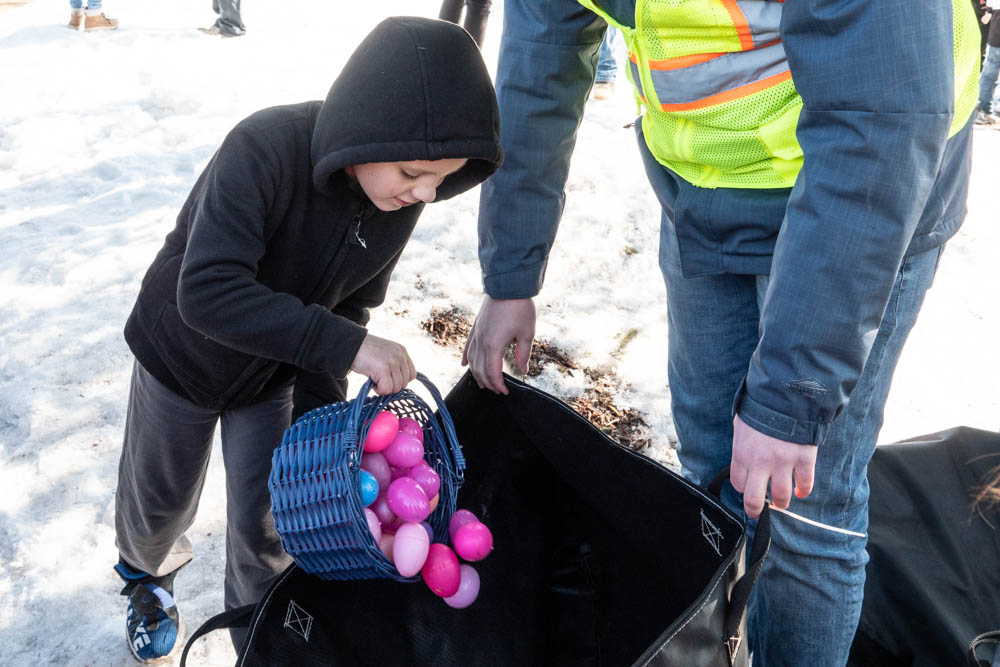 They brought the eggs back.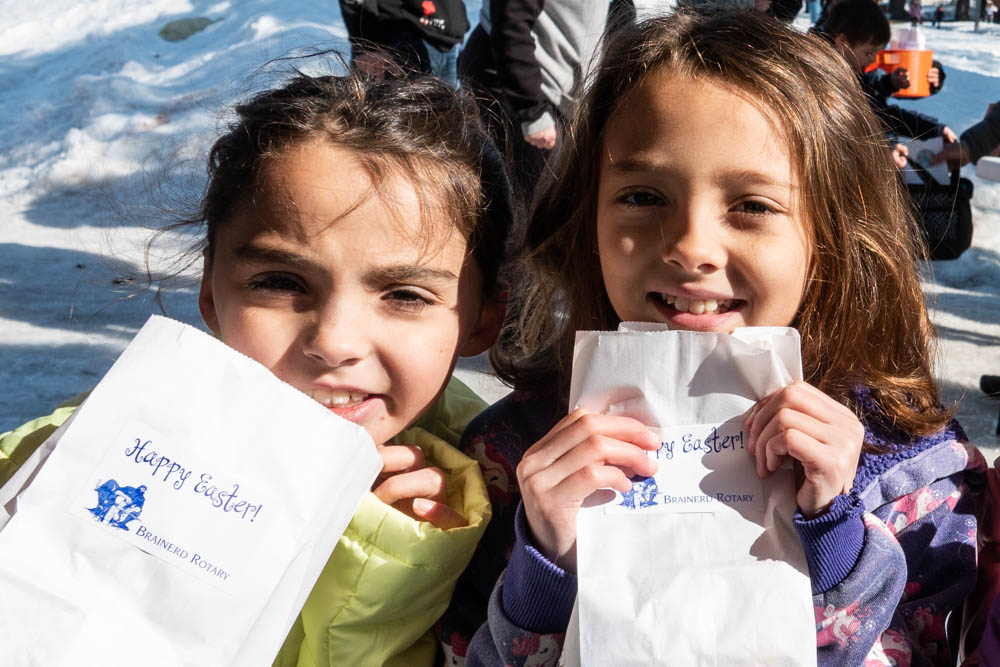 Each one received a bag of candy.
---
---
page last edited 04/10/2023