__________________________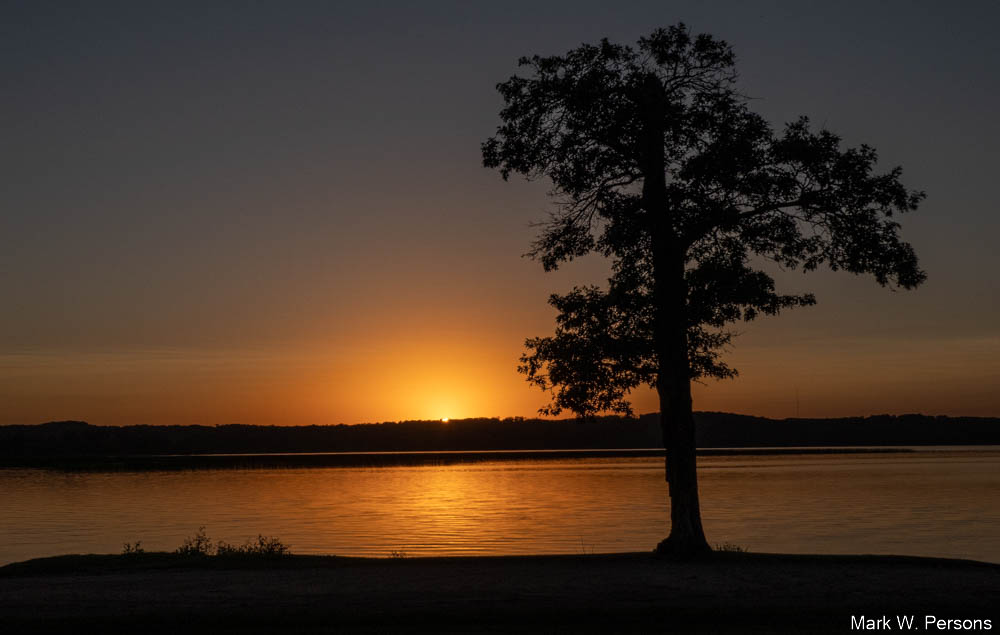 Thursday, September 1,
2022:
Sunset over Wilson Bay at Maddens Classic Resort on Gull Lake
.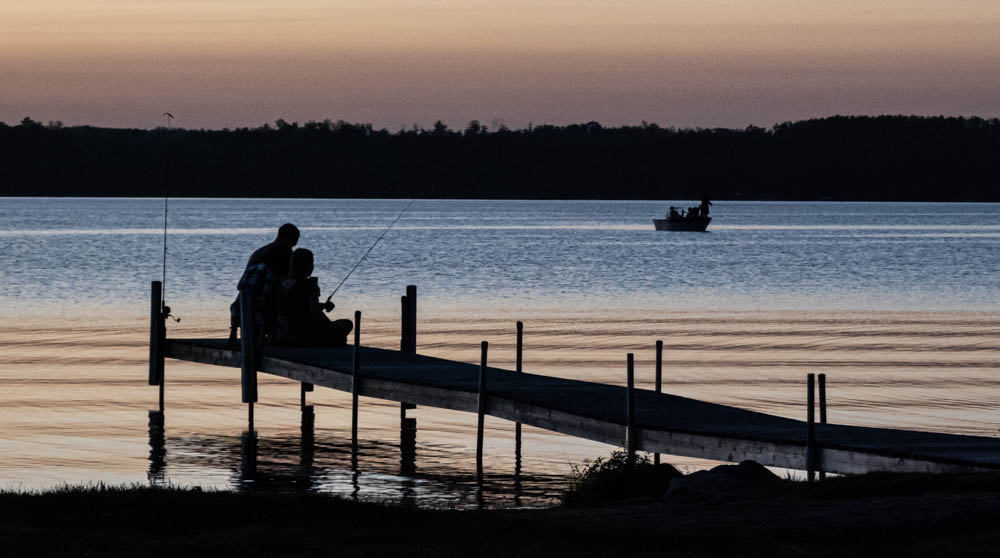 Sunset is the best time for fishing.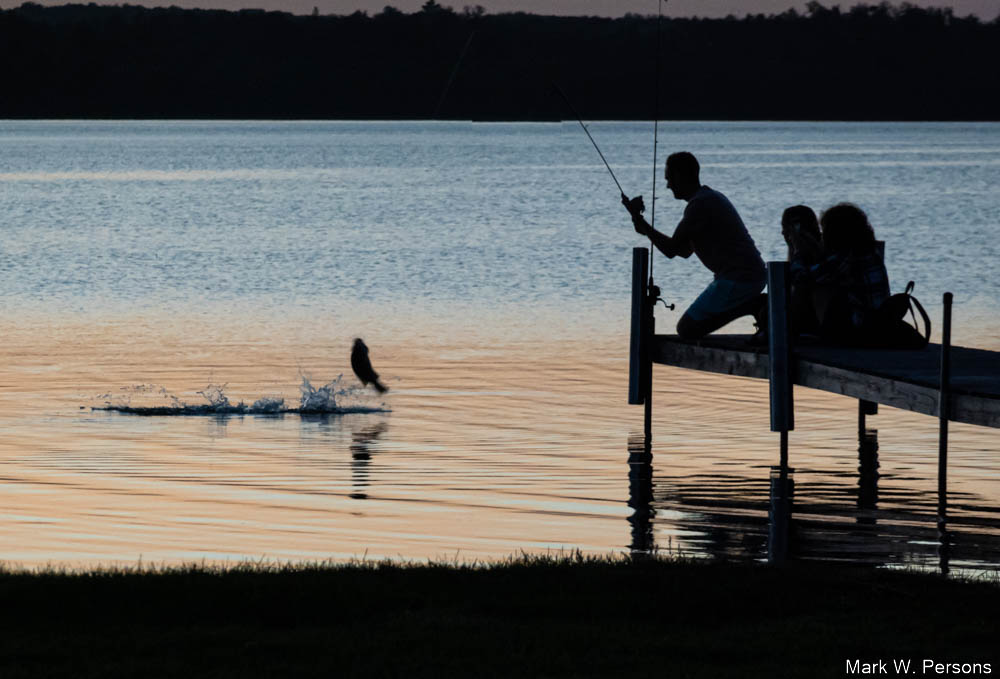 Not bad!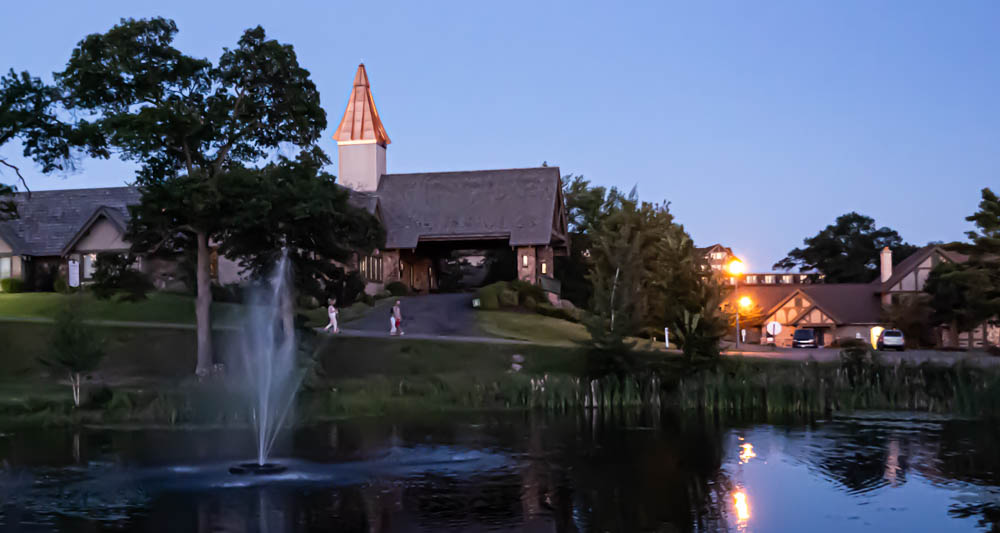 The sky was still blue in the east during this "magic hour" of photography.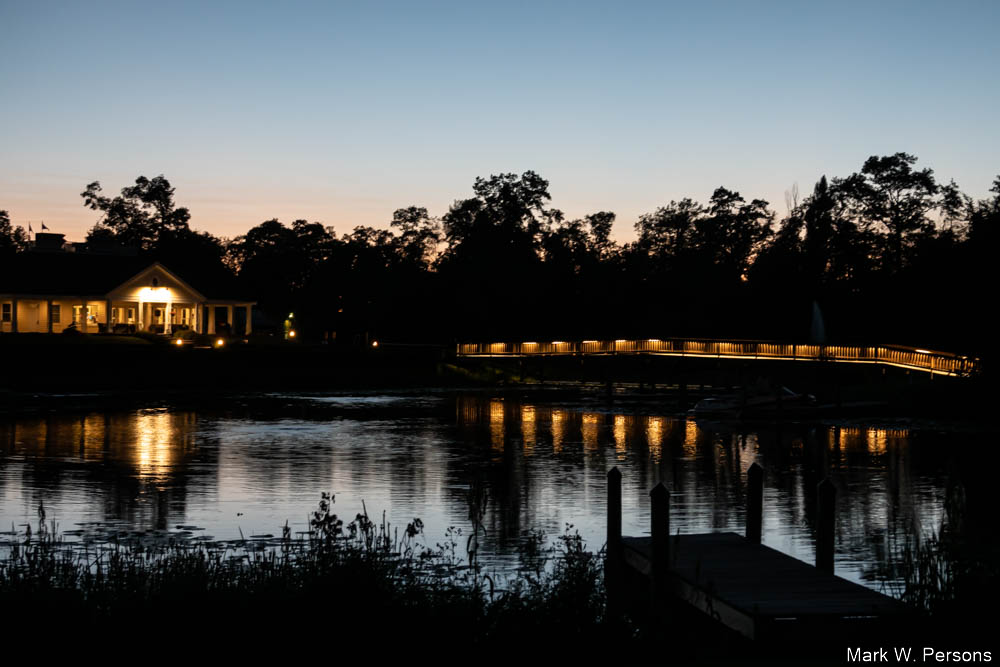 Lights were on to accent the night.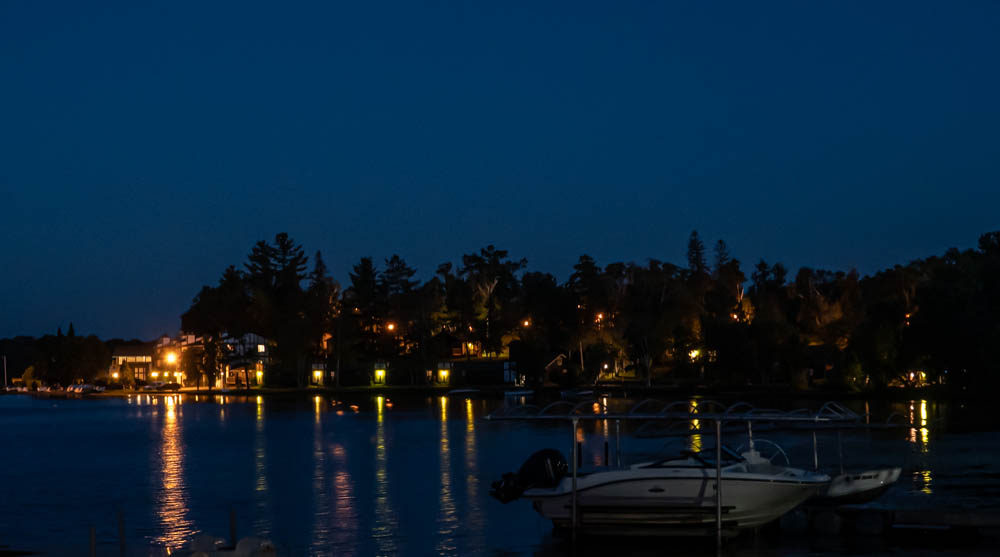 Boats were in for the night.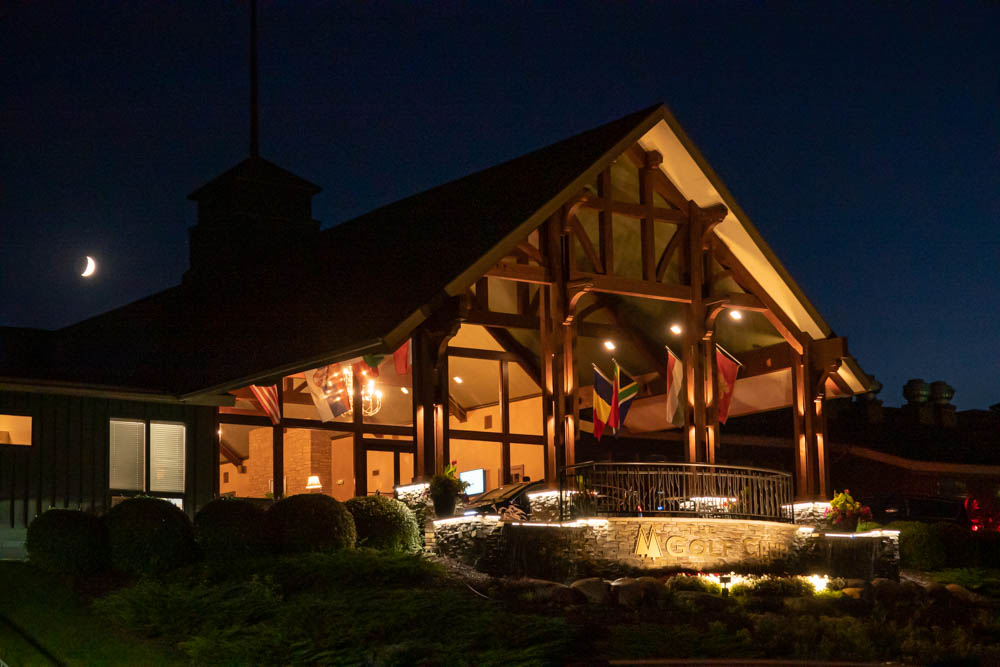 Maddens main lodge was a warm place under the moon that night.
---
---
page last edited 10/28/2022