__________________________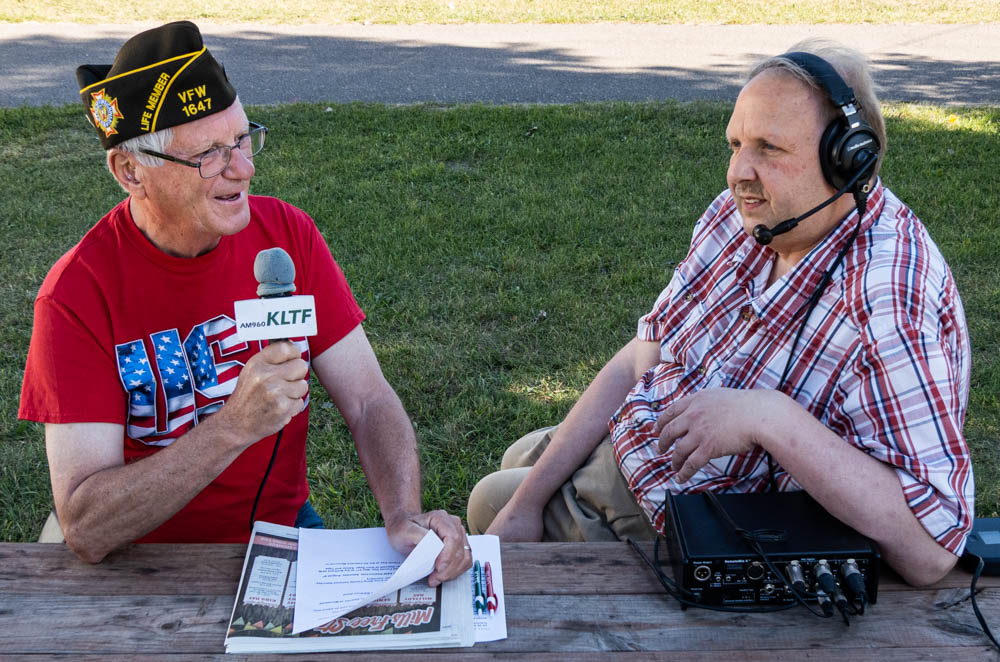 Wednesday, August 3,
2022:
Mark was back at the Crow Wing County Fair, this time interviewed by Ron Speckler on KLTF Radio, Little Falls, MN.
Mark talked about the Brainerd Honor Guard ceremony the day before and about veterans
.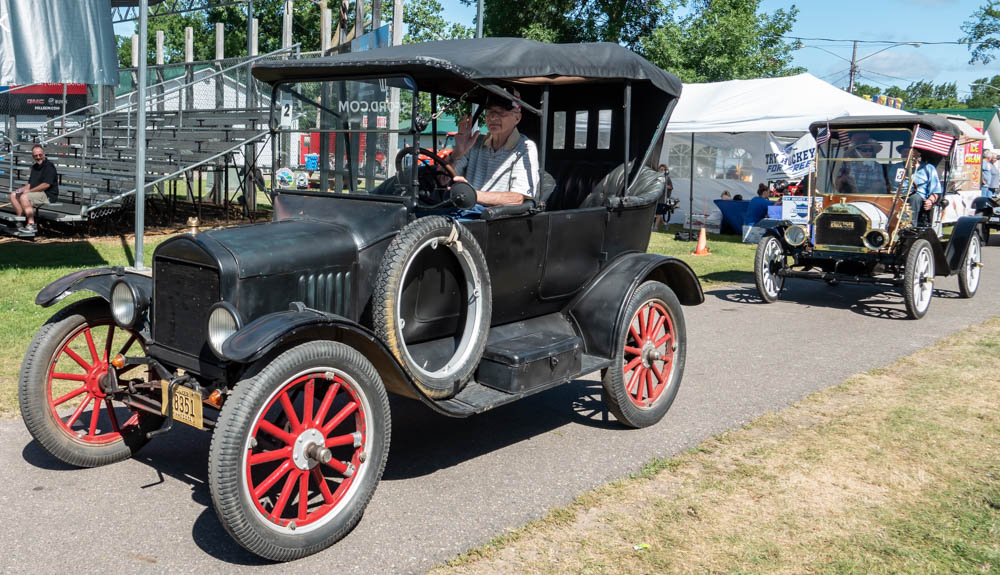 Then the antique car parade started.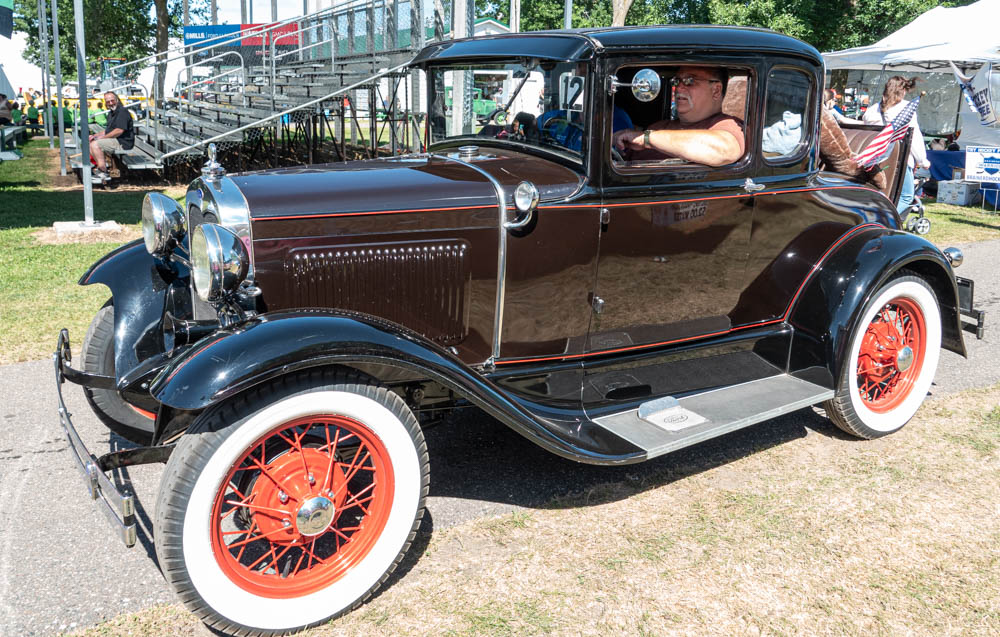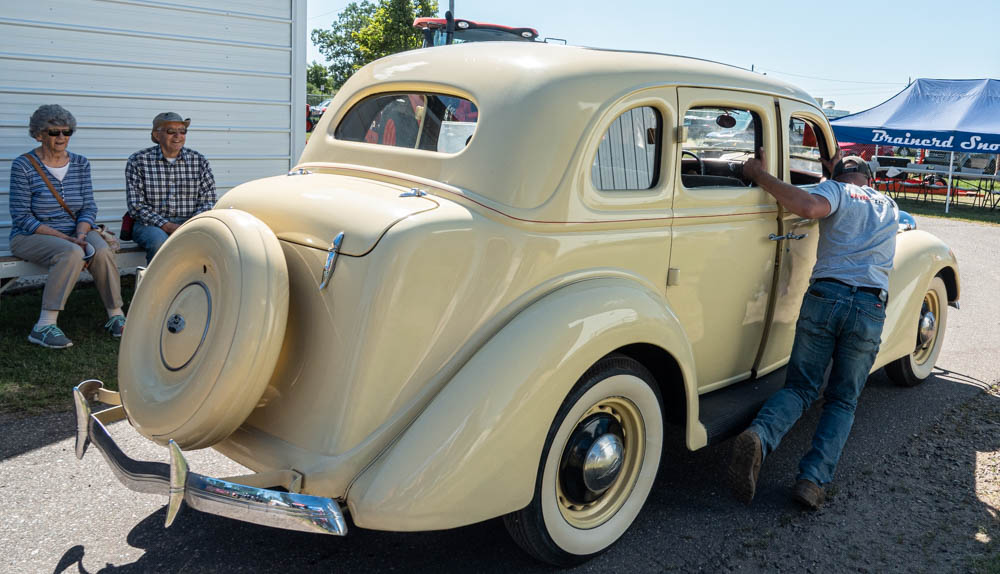 This car quit running and had to be pushed.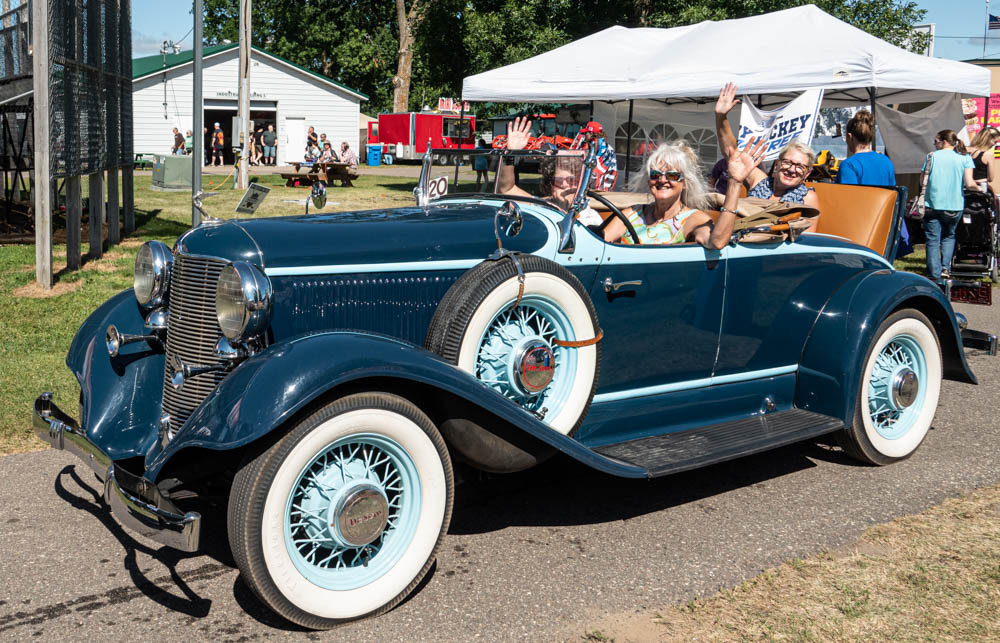 Lots of happy people.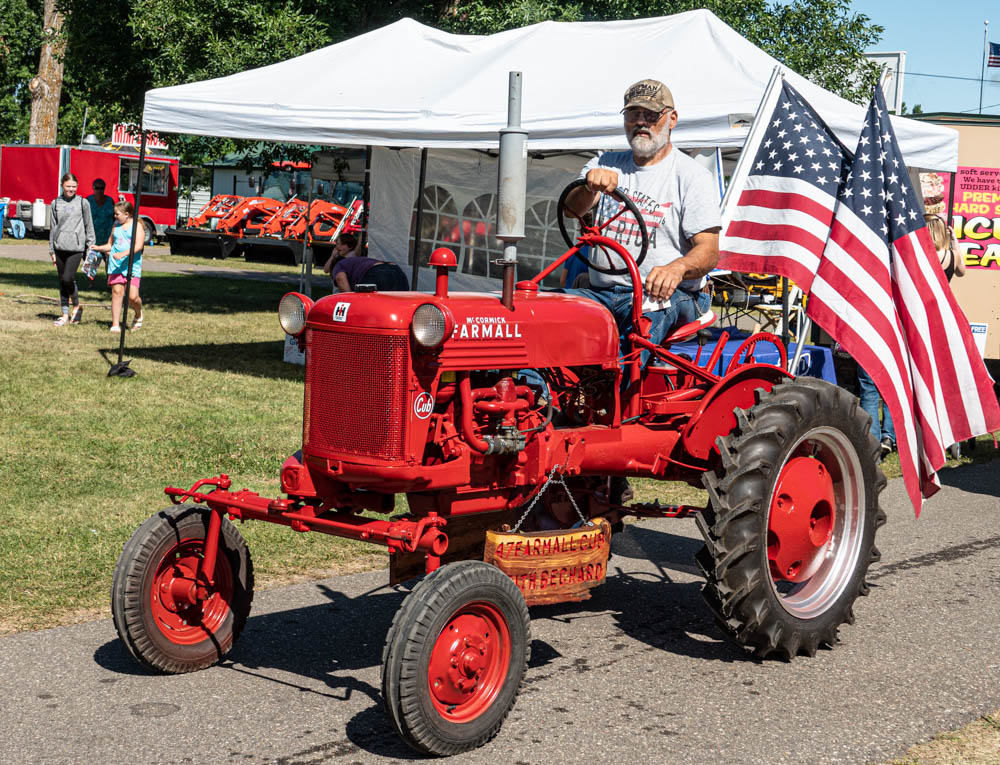 Then tractors hit the parade route.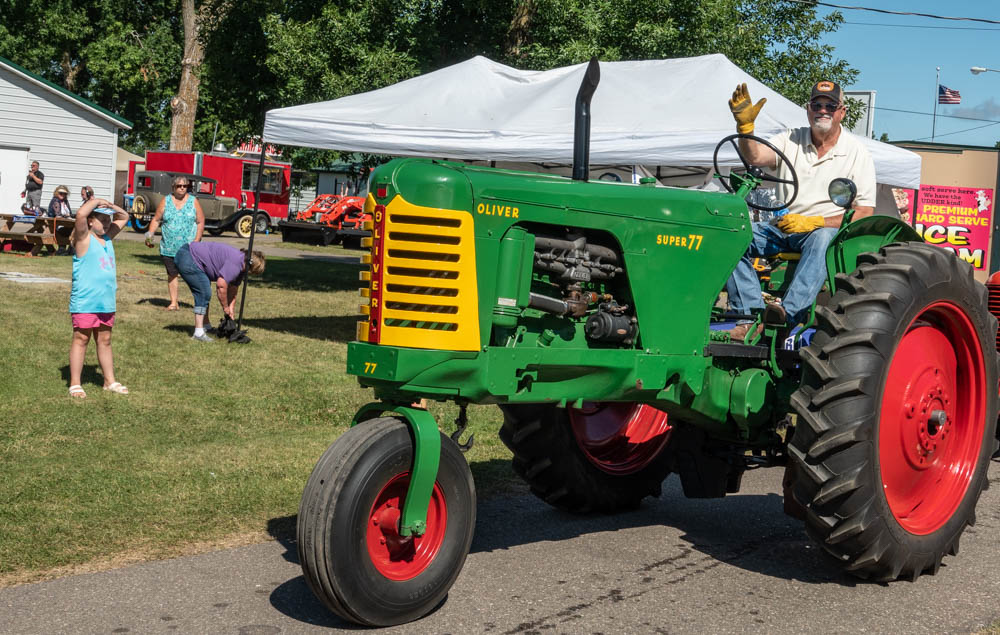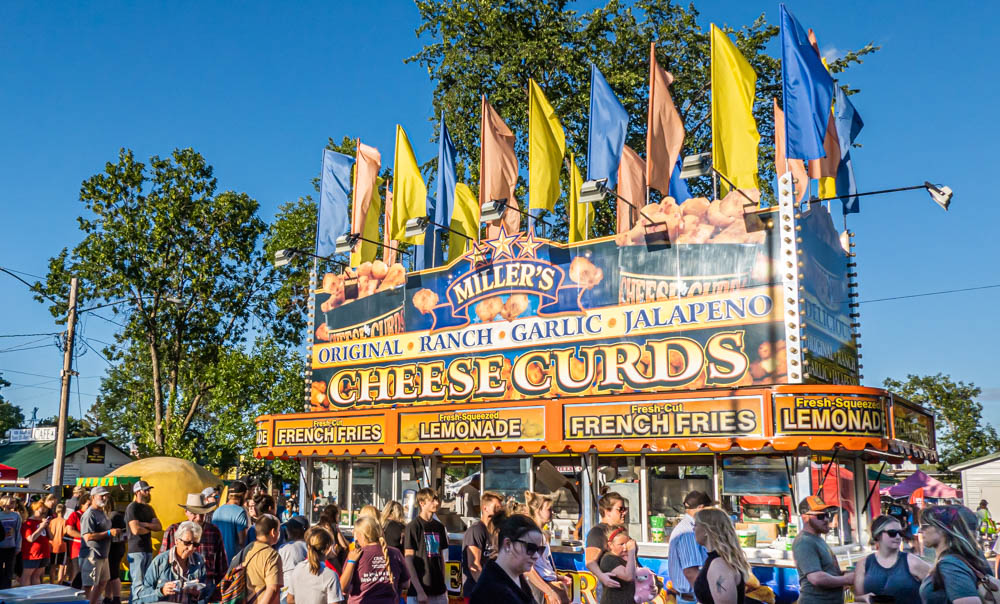 Lots to eat at the fair.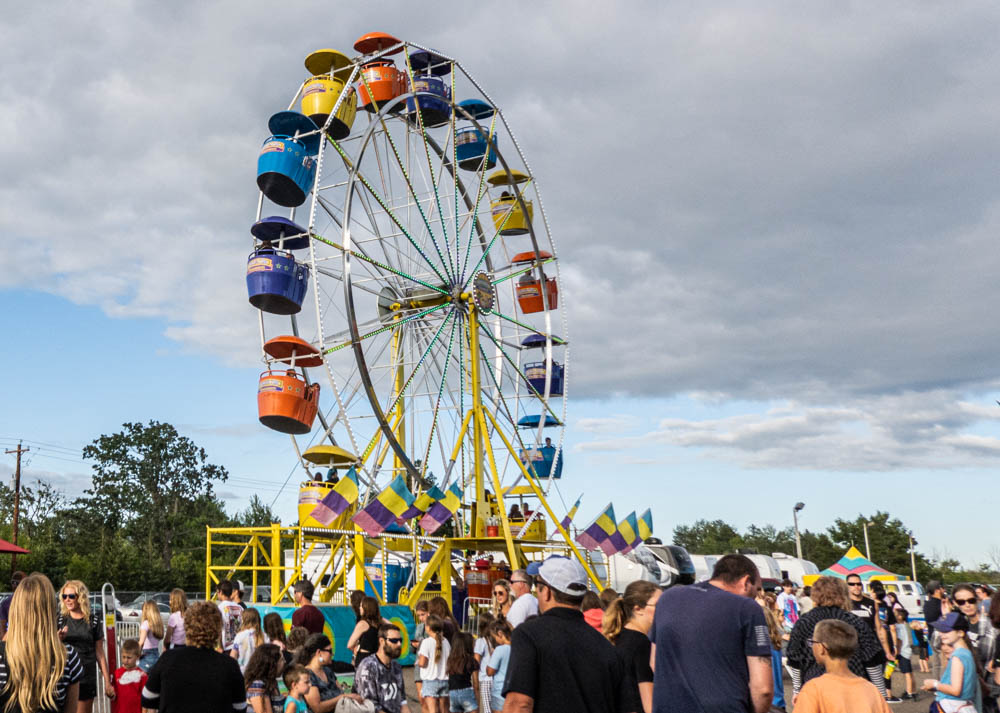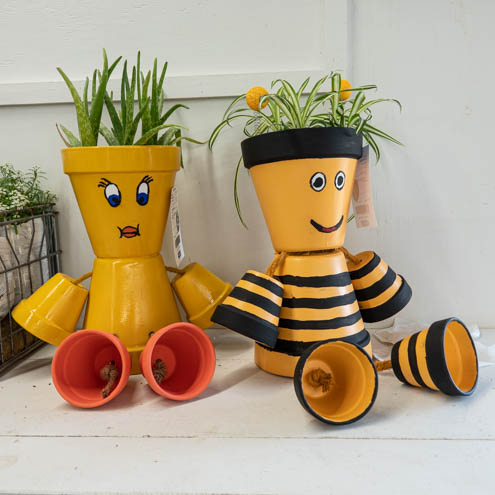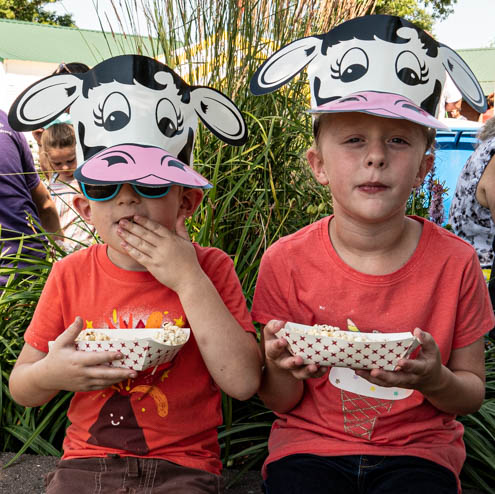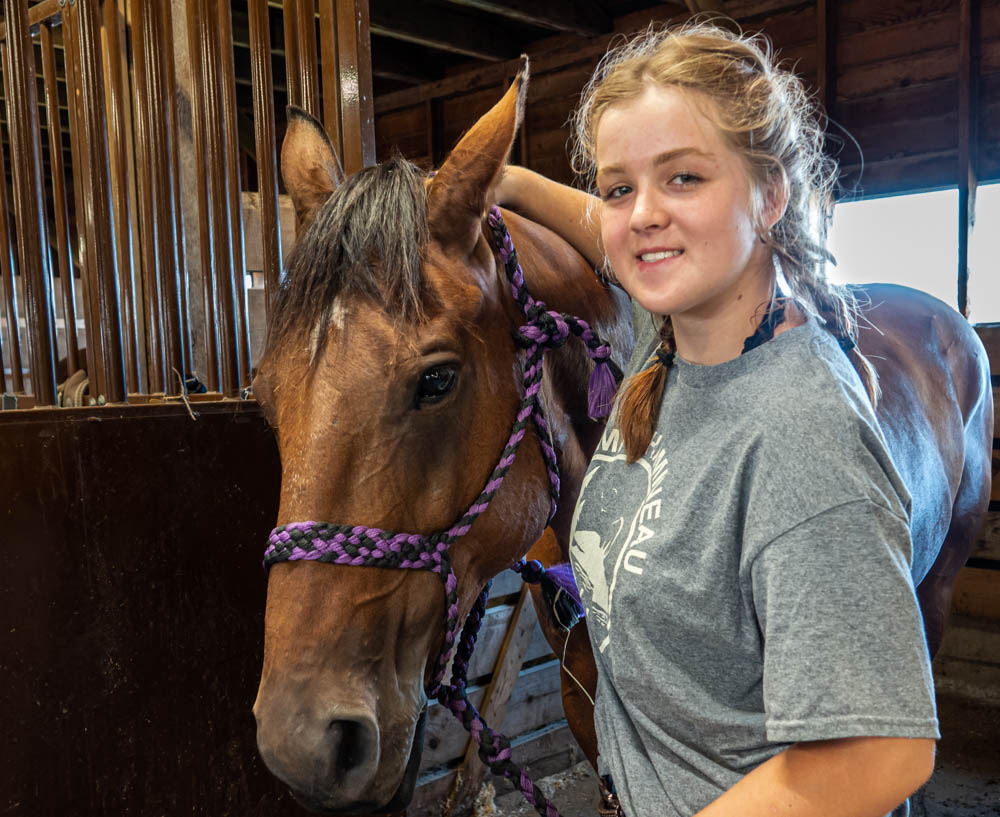 A girl and her horse.
---
---
page last edited 10/28/2022