__________________________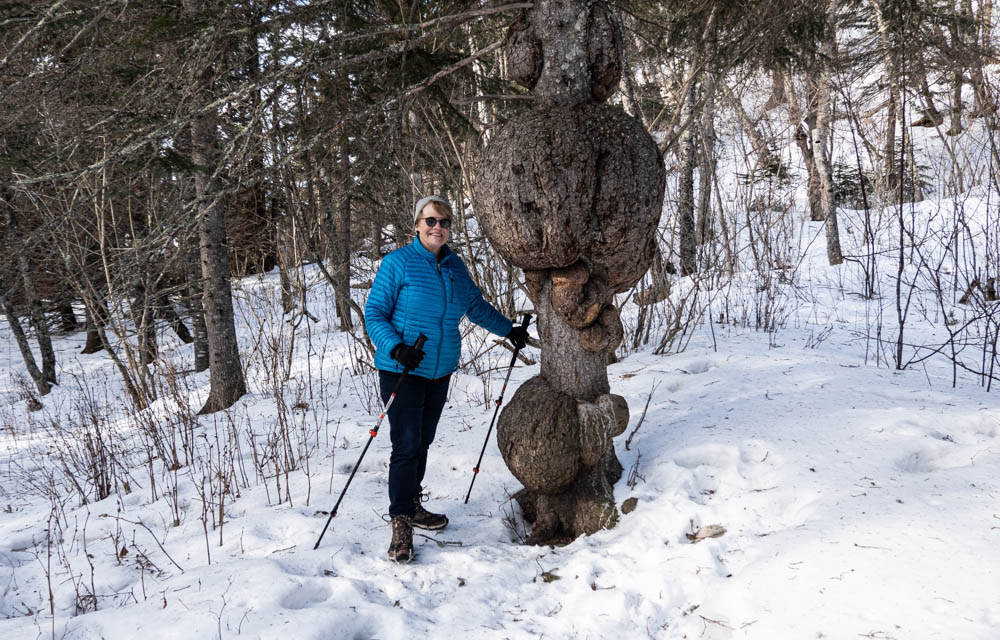 Saturday, March 26,
2022:

Paula loves the outdoors. This time she put micro-spikes on her hiking boots to keep for slipping. They work
!
Intersting tree with groths.


One of the may rivers that flows into Lake Superior from the North Shore.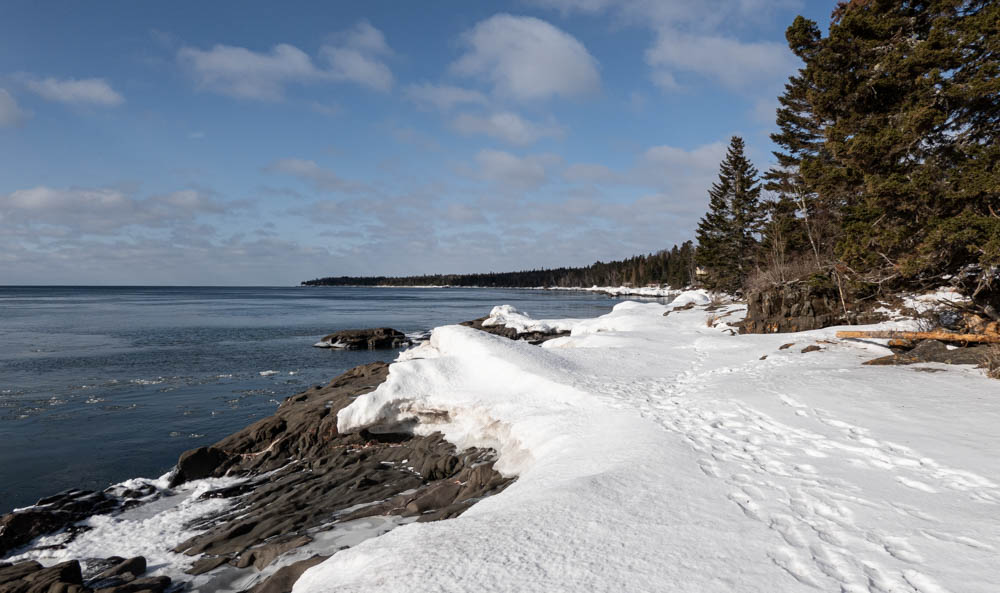 It won't take too long until the snow is gone.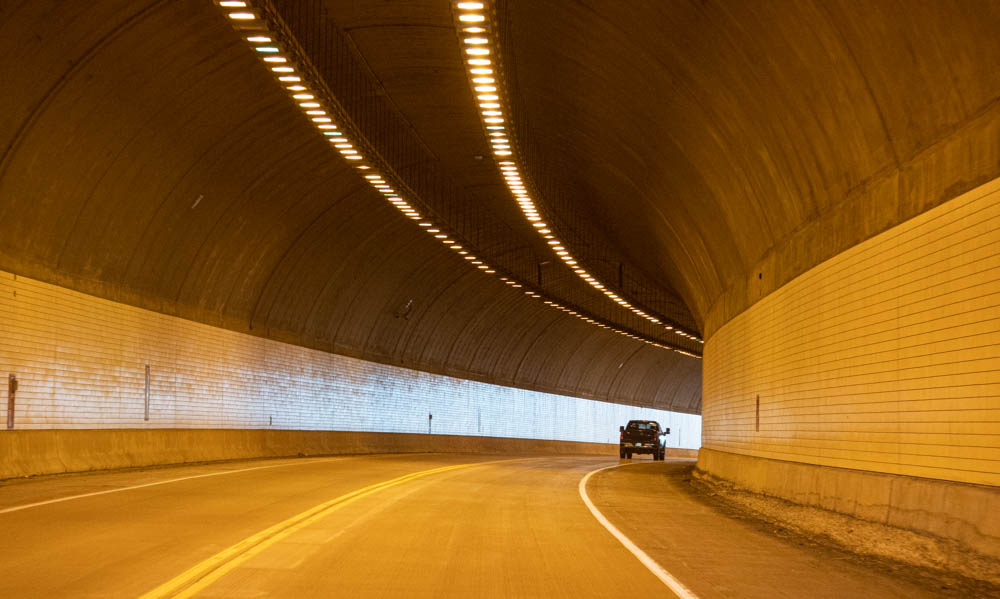 One of the two tunnels on Highway 61.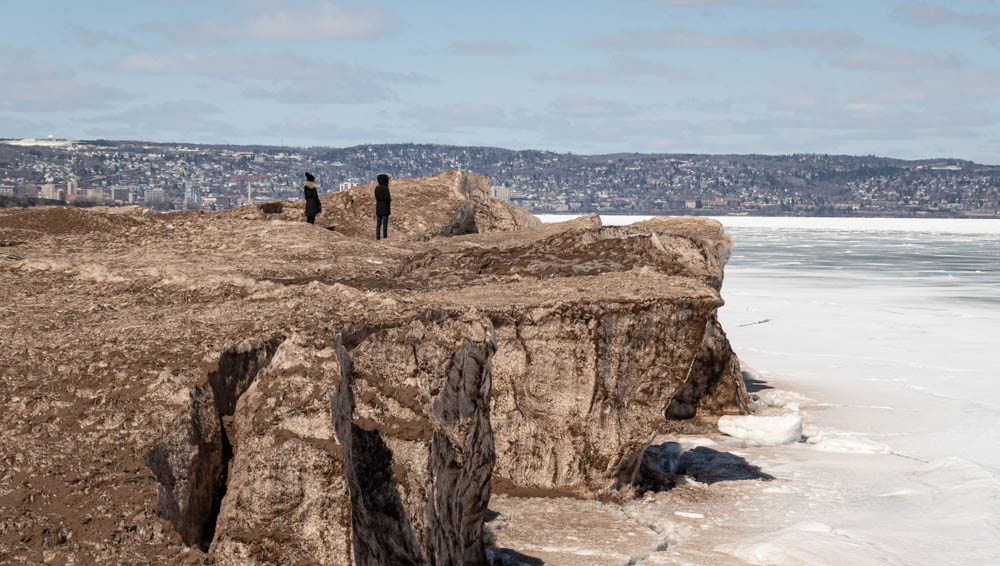 Huge ice piles, covered with sand, along the shore of Lake Superior, as seen from Park Point.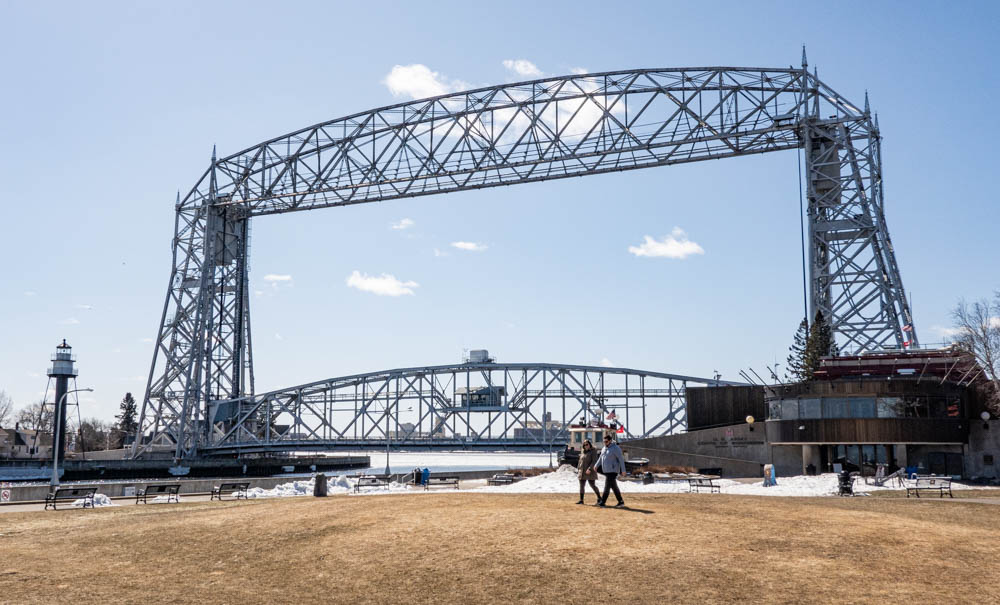 The famous Aerial Bridge.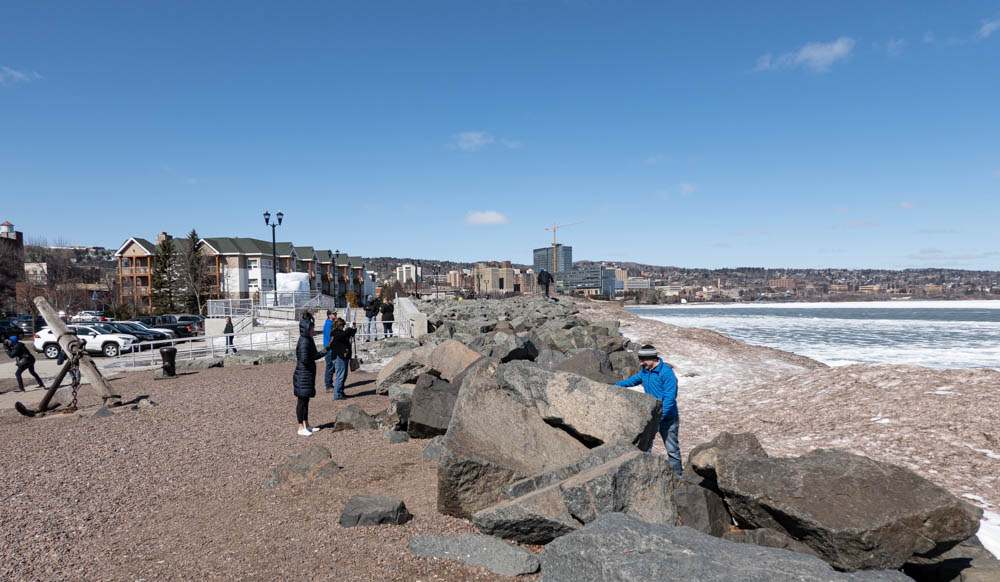 This is a tourist area summer and winter.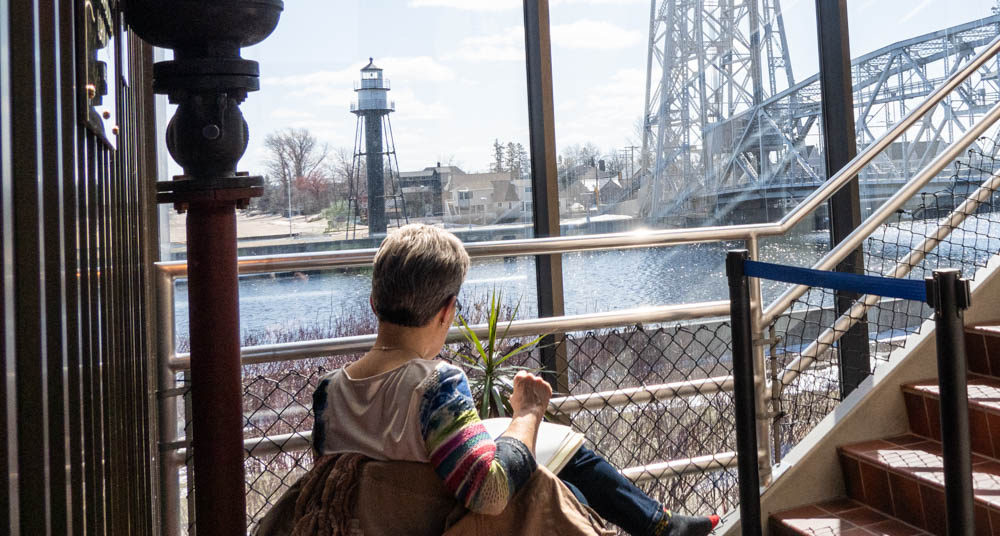 The Lake Superior Maritime Visitor Center is a great warm place to enjoy the view and even read a book.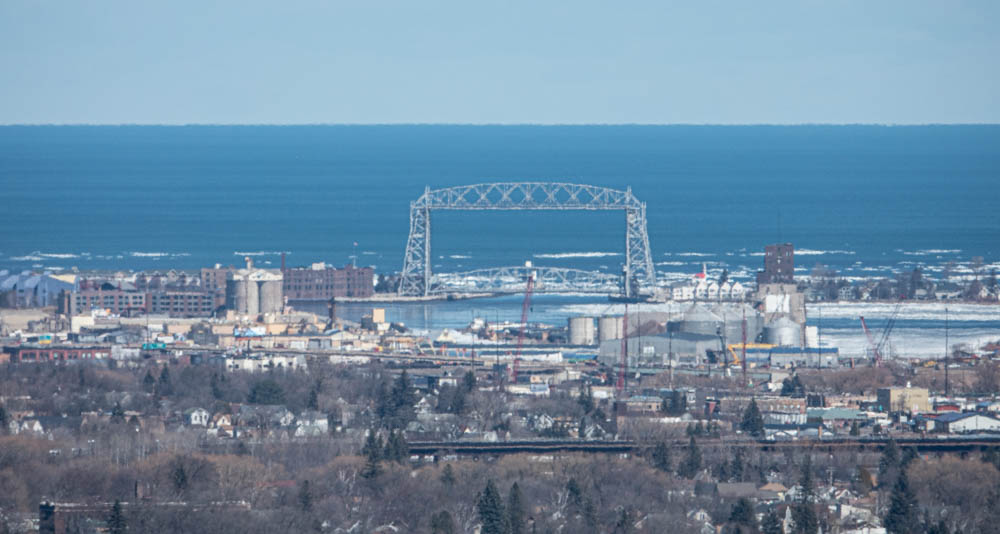 One last look at Duluth, as seen from the visitor center at the top of the hill.
---
---
page last edited 04/17/2022