__________________________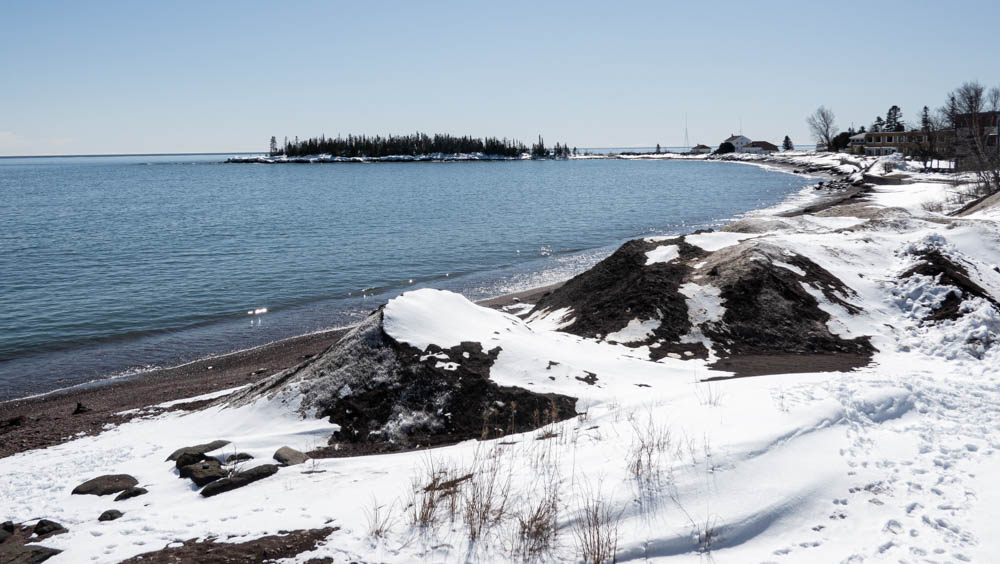 Thursday, March 24,
2022:

The Dynamic Duo of Mark and Paula arrived in Grand Marais, MN, in the afternoon.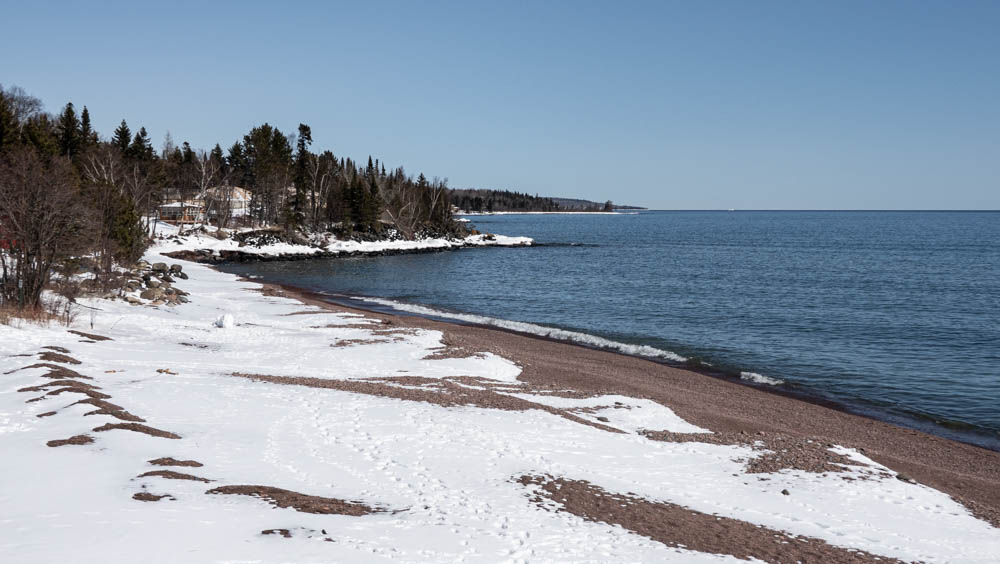 The skies were clear and the temperatures were moderate in the mid 30s.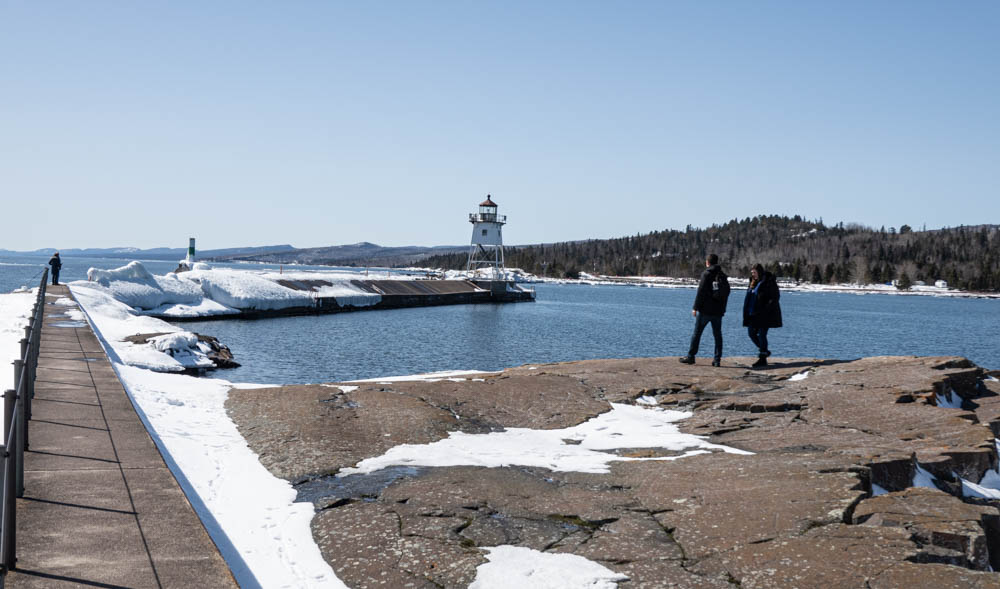 Grand Marais attracts a lot of tourists.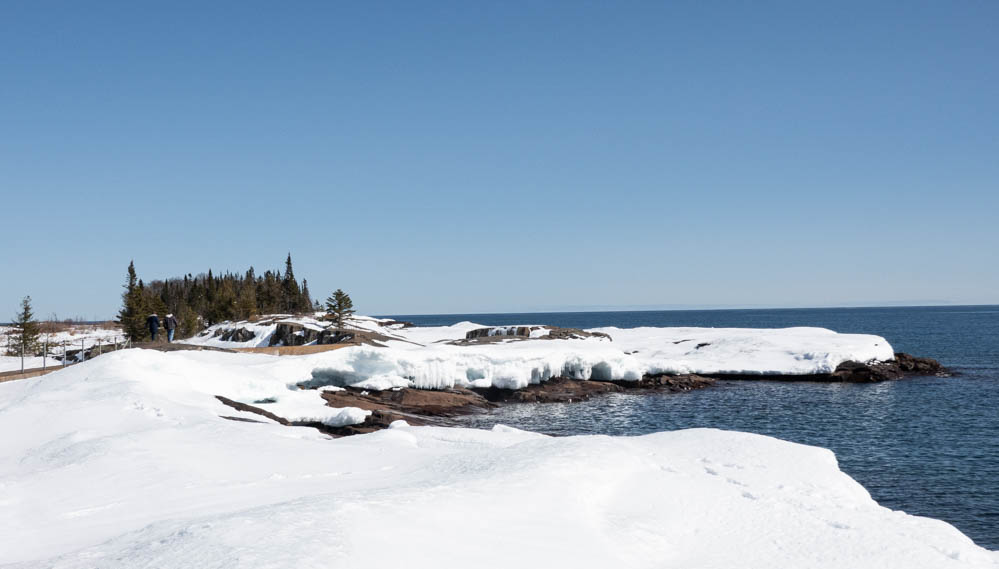 The waterfront is especially inviting to see, even in winter.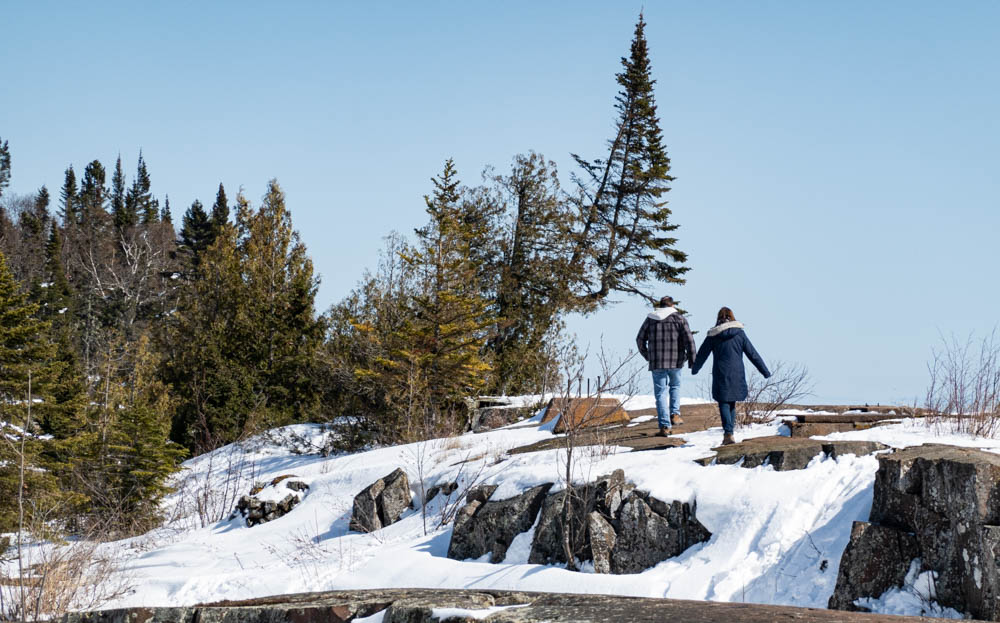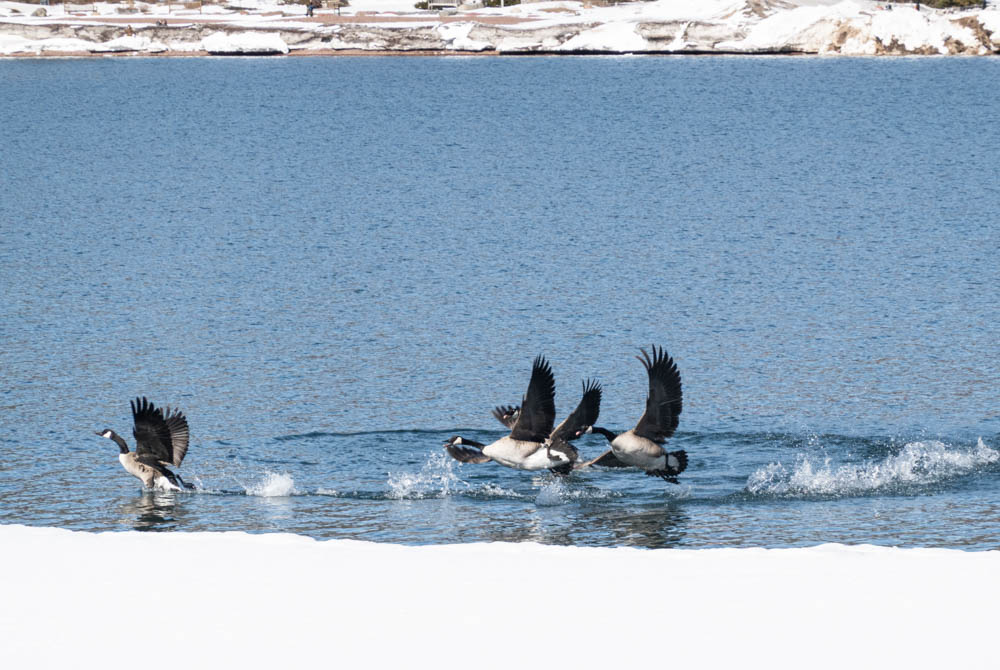 Canadian Goose were seen on the water.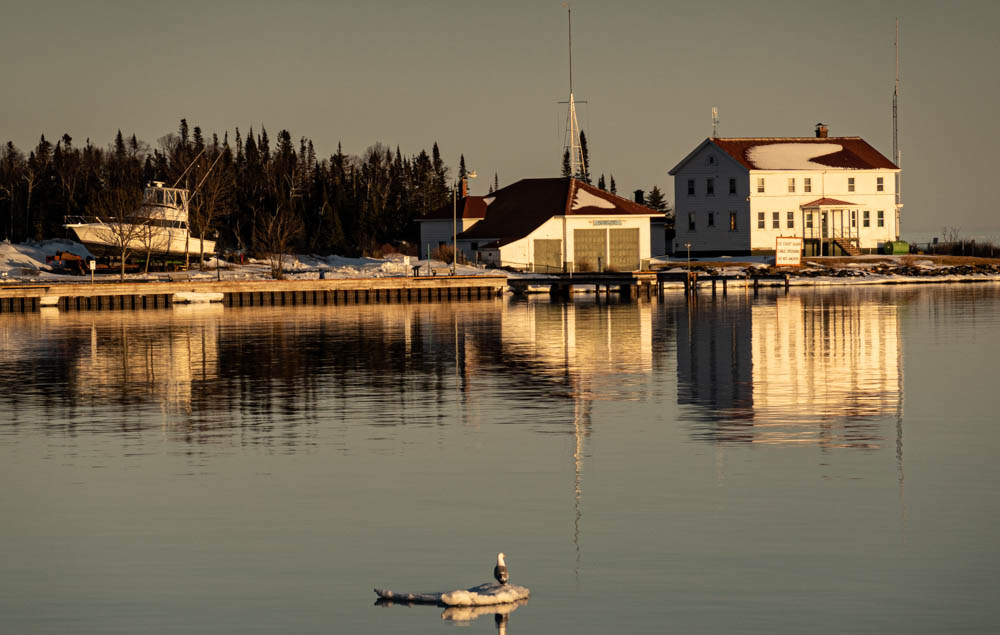 A bird was watching Coast Guard buildings at sunset.
---
---
page last edited 04/09/2022