__________________________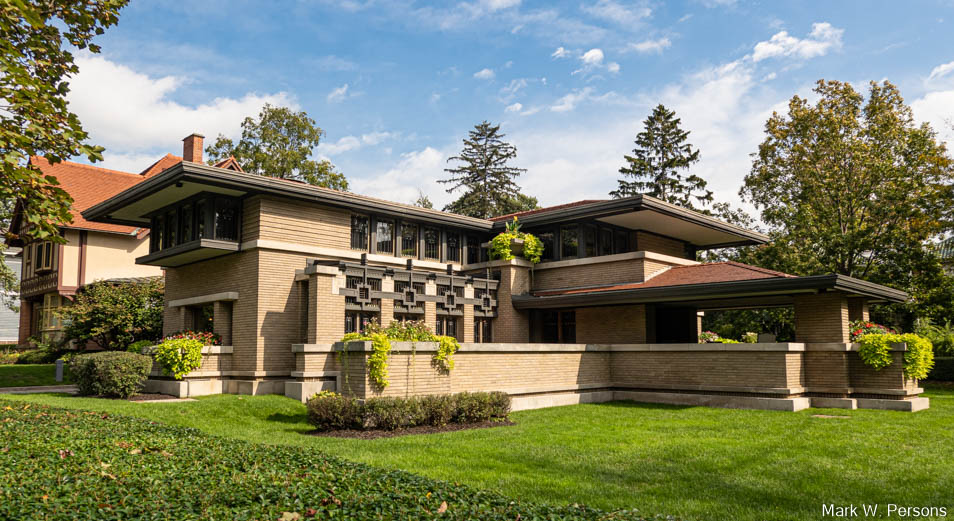 Sunday, October 10,
2021:
Mark and Paula toured the Meyer May House in Grand Rapids, Michigan.
This is a Frank Lloyd Wright designed home from 1908. It was meticulously restored in the mid 1980s.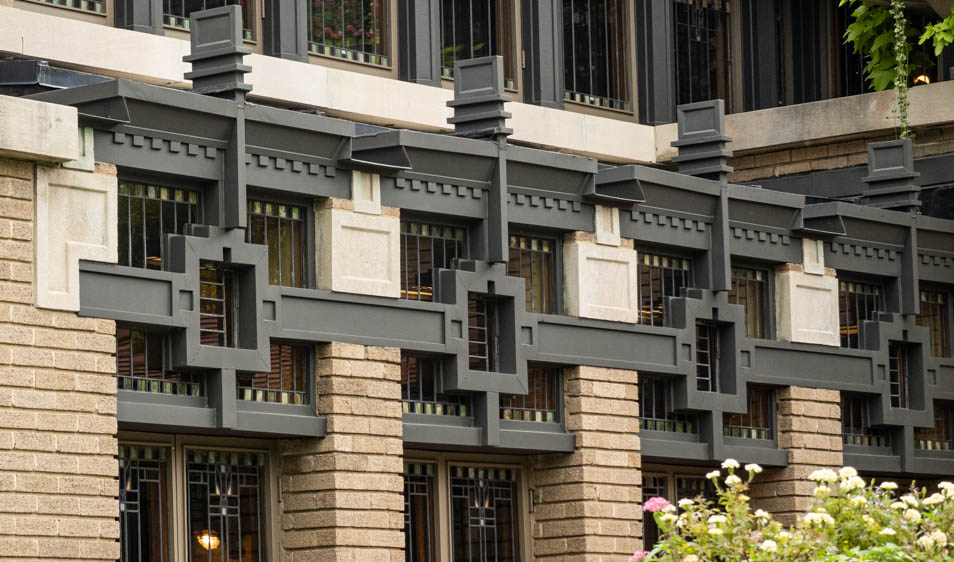 Wright went to great expense to create exquistie detail.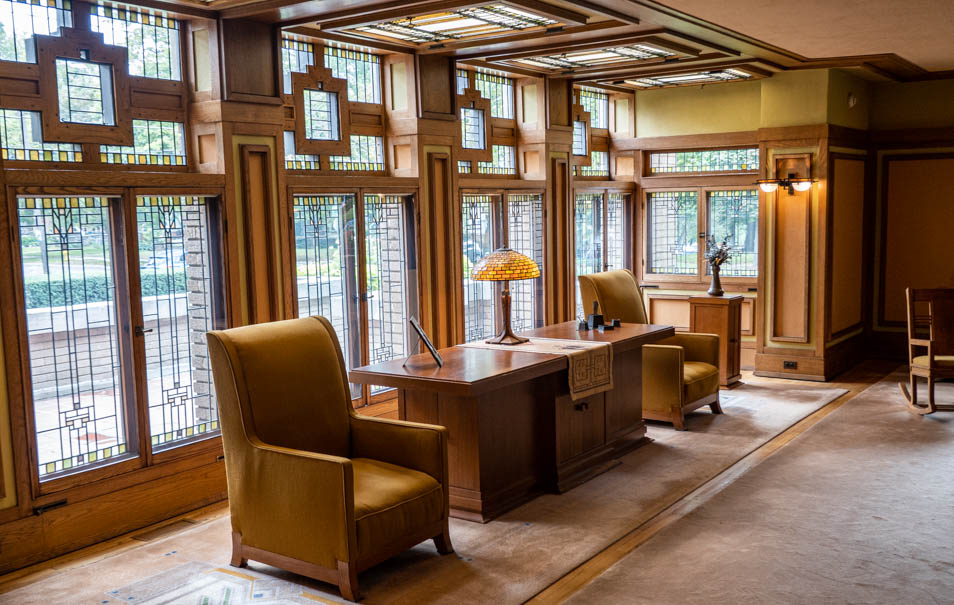 There are panels in the ceiling to light this room at night.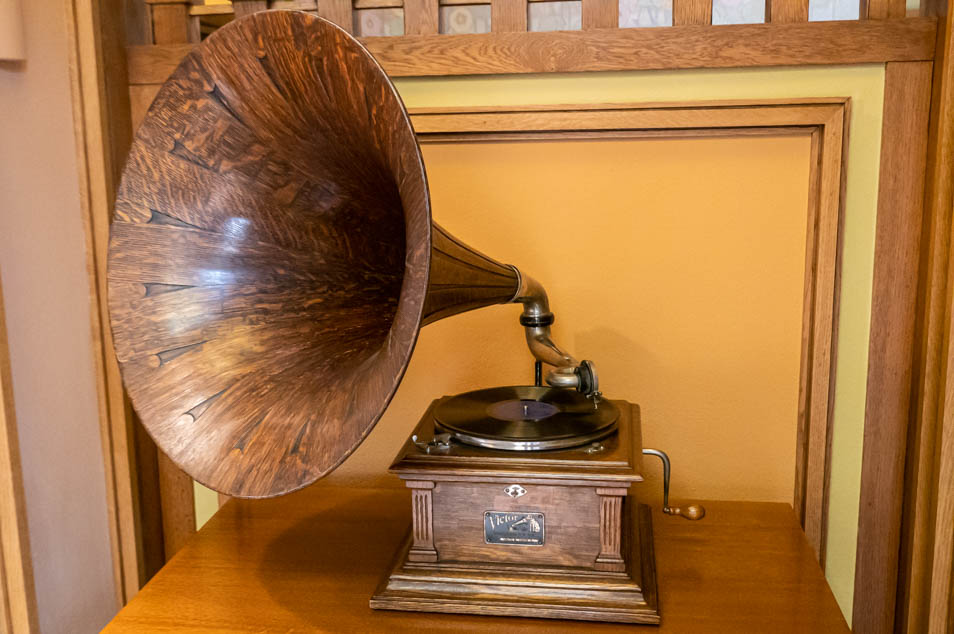 A phonograph from back then.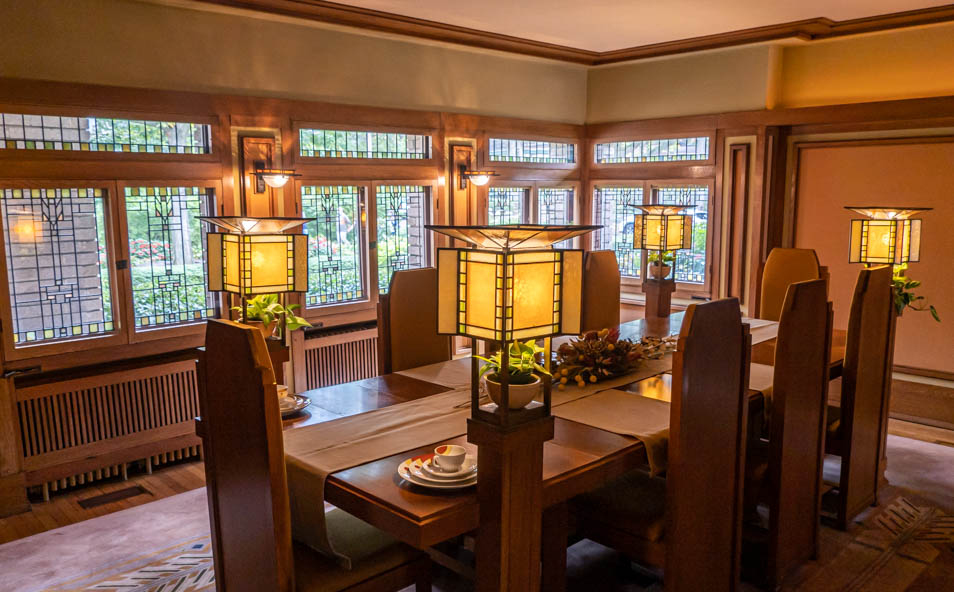 The dining room. Wright designed the furniture too.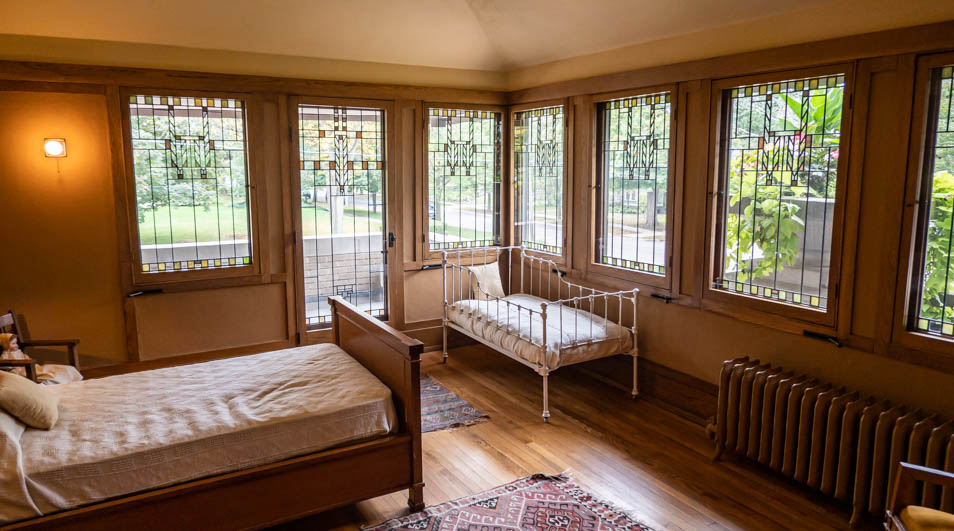 One of the bedrooms.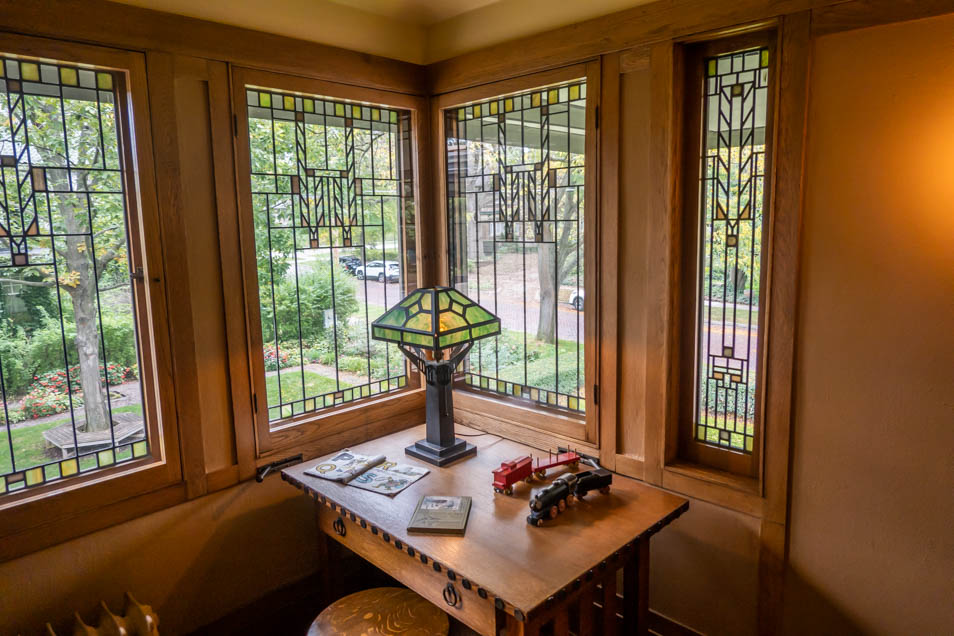 Note the windows in the corner, a Frank Lloyd trait.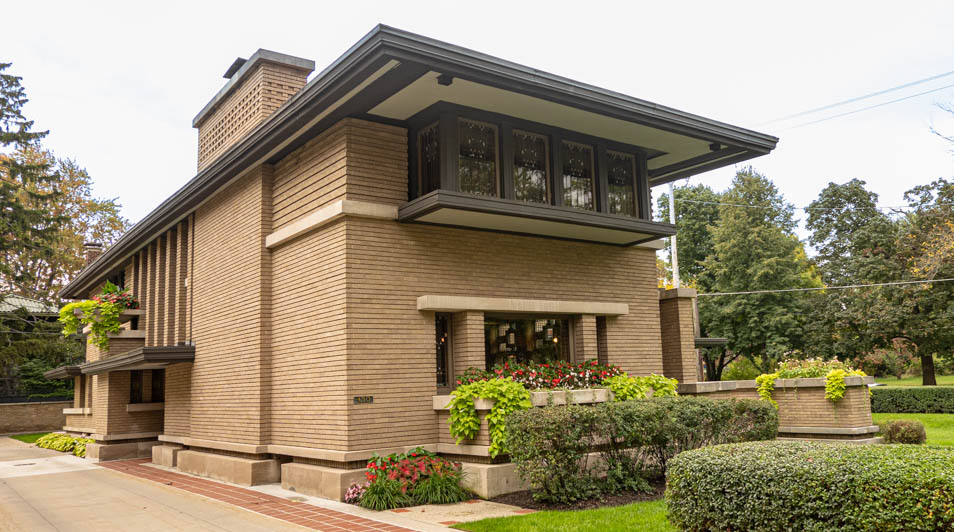 A view of the backside of the house.
---
---
page last edited 11/18/2021