__________________________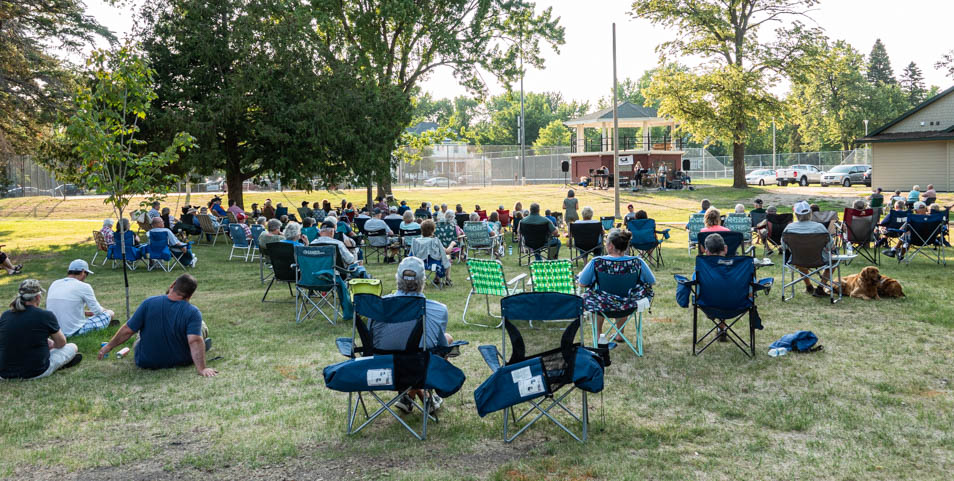 Thursday, July 1,
2021:
Evening music by Daybreak in Gregory Park.

The weather was great and so was the pop to rock n' roll music.
(l-r) Jim Hanson was on bass, keyboard and and did vocals. Karla Jensen sang.
Jim Henkemeyer was on drums and Joe McGowan did guitar and vocals.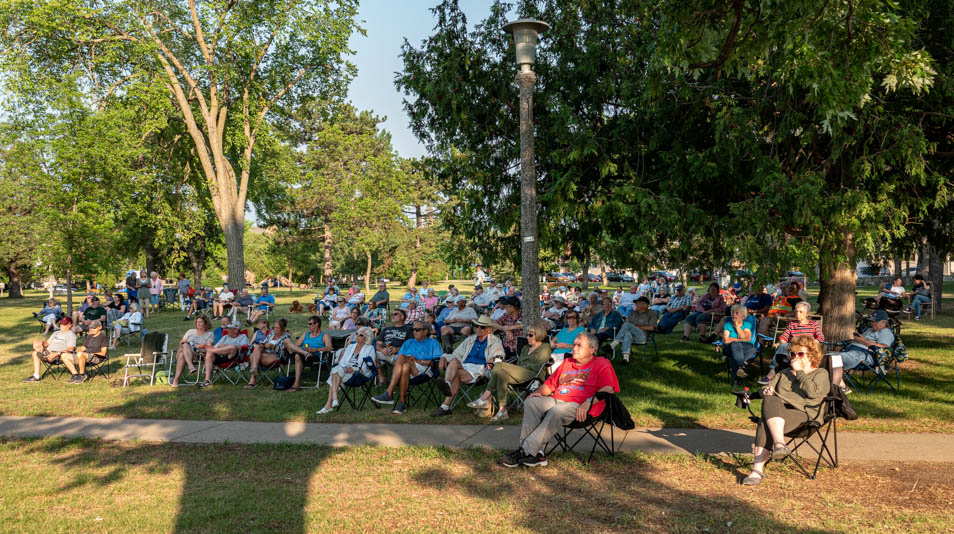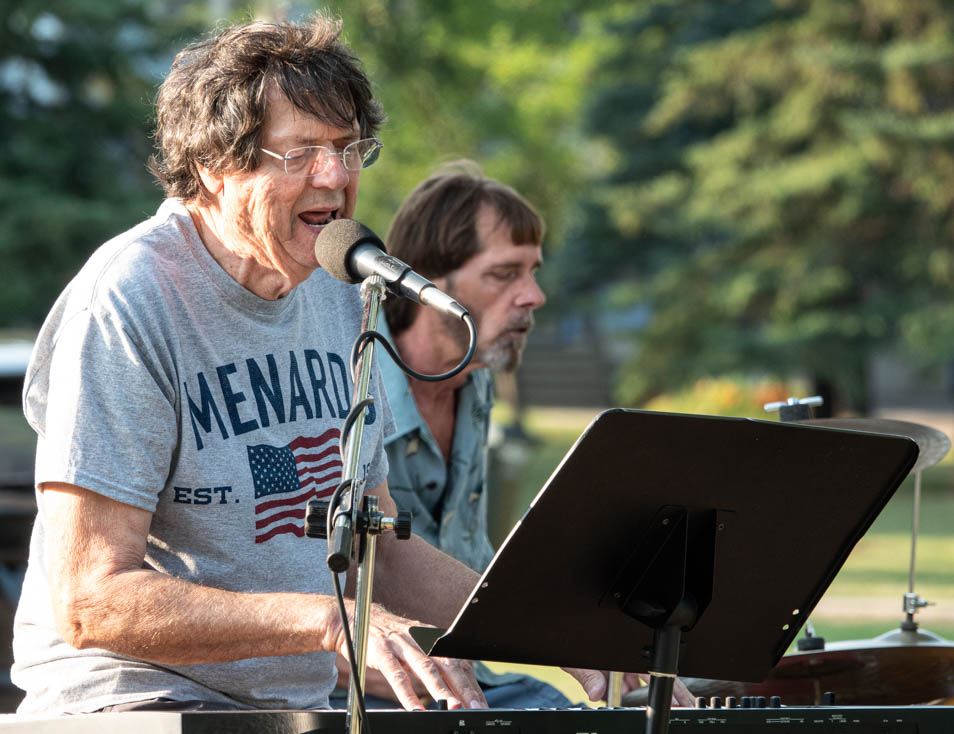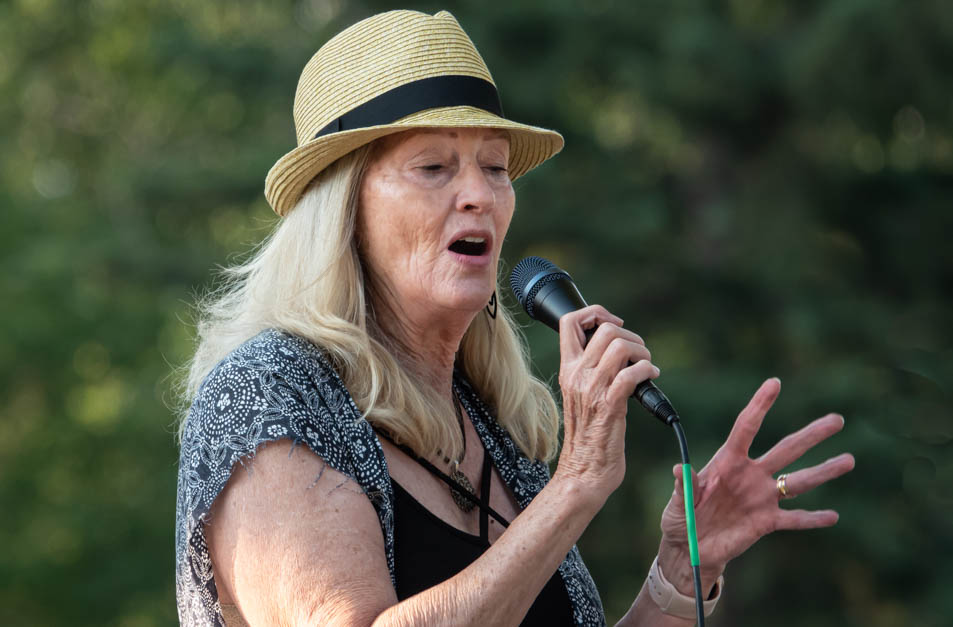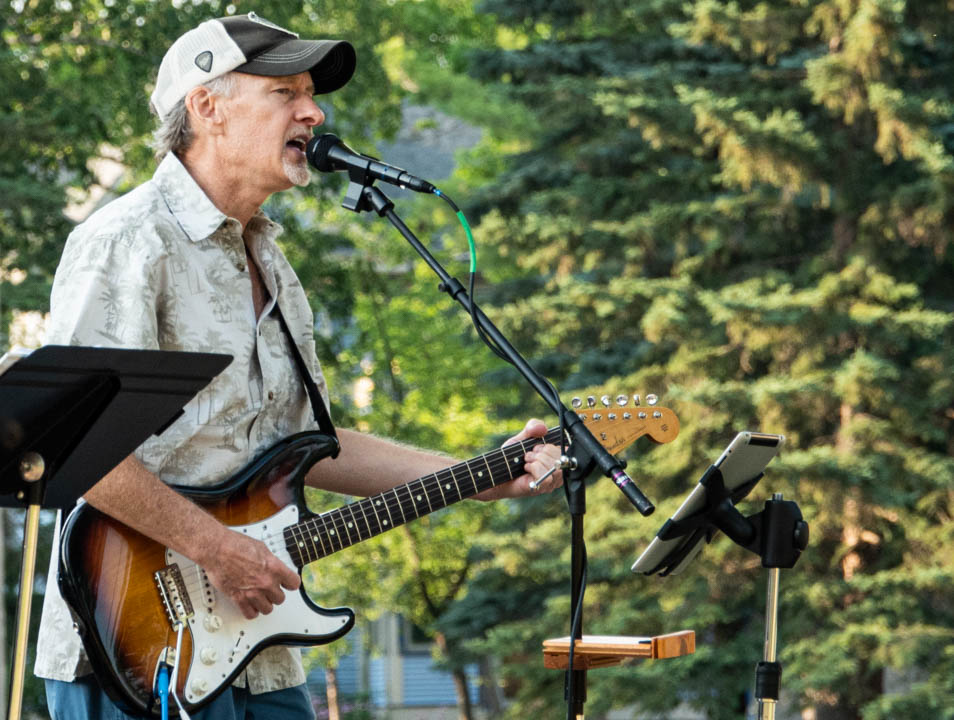 Their muic can be heard on YouTube.


The crowd loved the music.
---
---
page last edited 07/04/2021