__________________________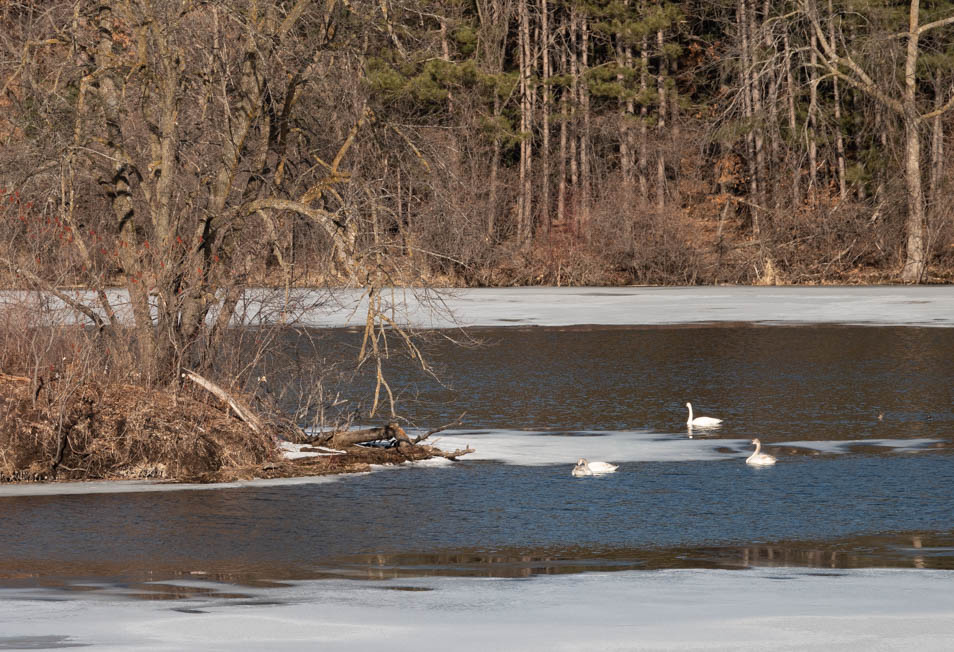 Monday, March 29,
2021:
Spring.
Ducks were spotted just north of the island on the Mississippi River, north of the old paper mill.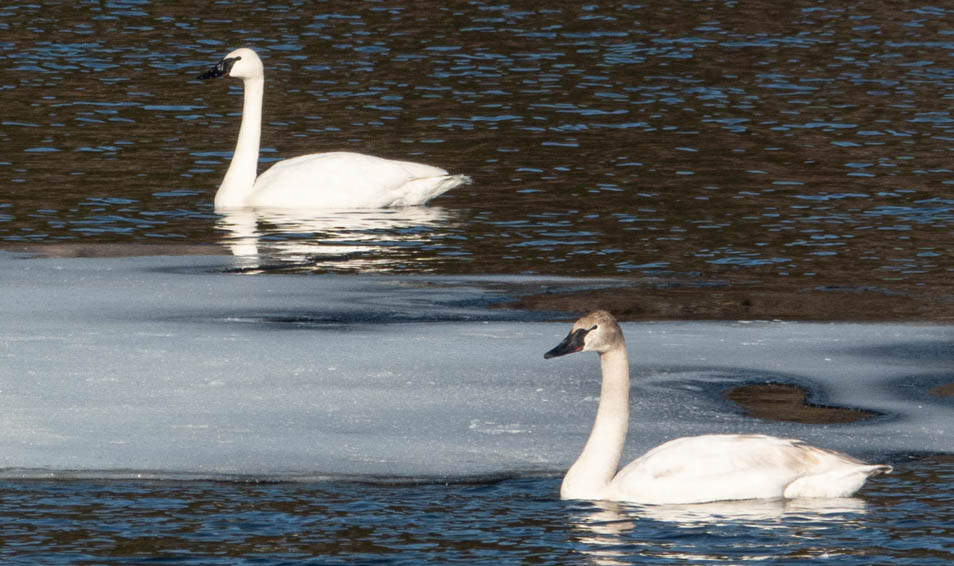 They are very much at home in spite of the 33 degree water temperature.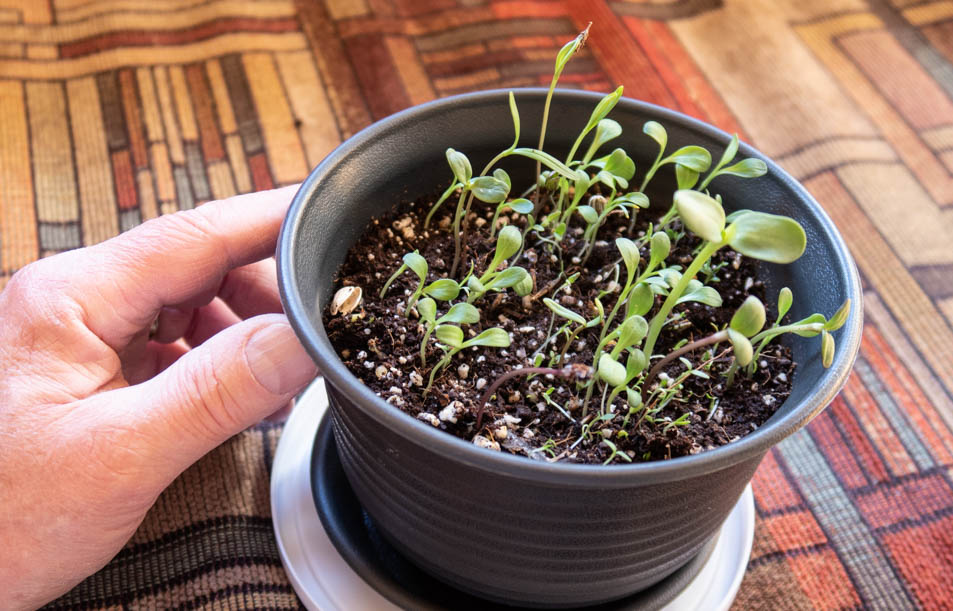 Paula received some wild flower seeds on St. Patrick's Day.
She planted them indoors and left them in the sun. It took just a week for the seeds to sprout.
Who knows, there might even be a Shamrock in the mix.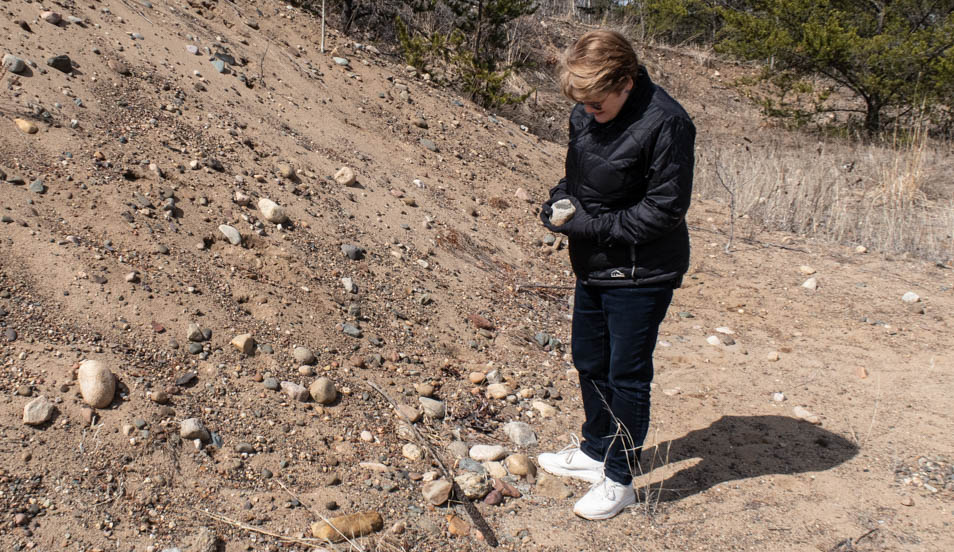 Paula is interested in all things, especially rocks, now that the snow has melted. She does everything!

A Brainerd city street sweeper came by Gilbert Lodge. Yes, spring must be here.
---
---
page last edited 04/02/2021