__________________________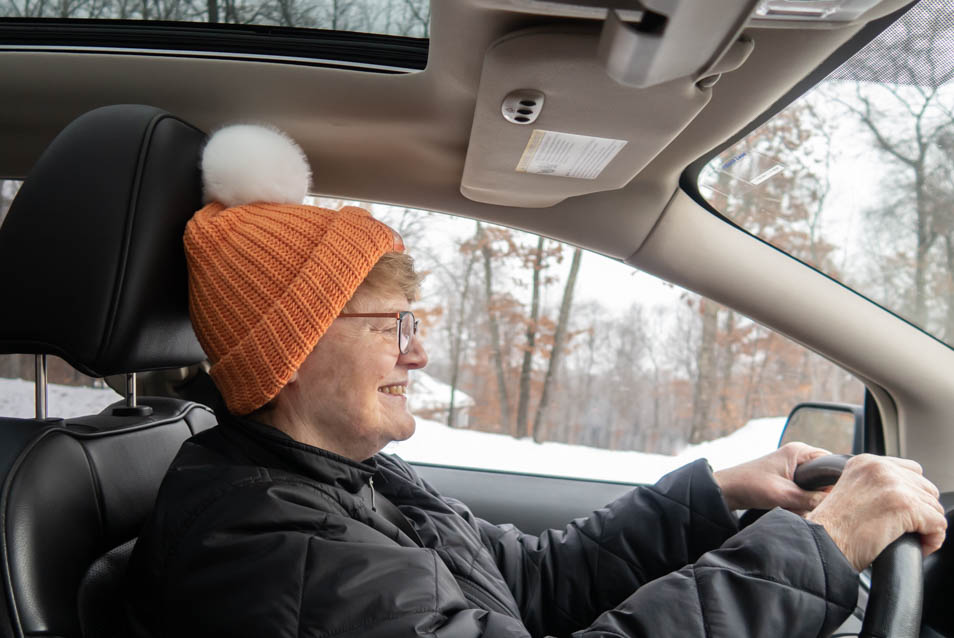 Saturday, January 23,
2021:
Snowshoe Paula was eager to tryout the new Finding Nemo hat that she received from her friend Scuba Leslie.
You'll notice Paula even keeps the sunroof open on her car to let sunsine in. She is an outdoors person.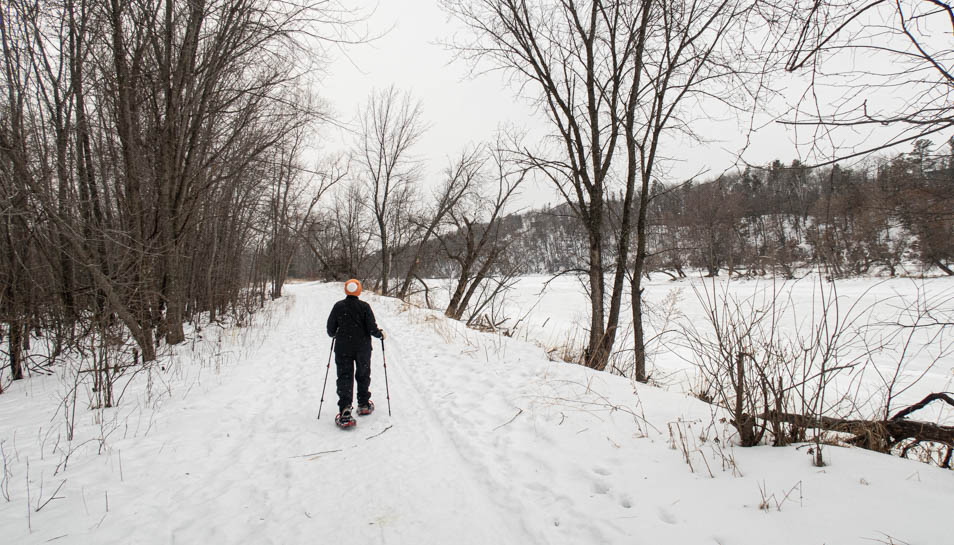 This day she was off to Rotary Park on the east side of the Mississippi river, south of Brainerd High.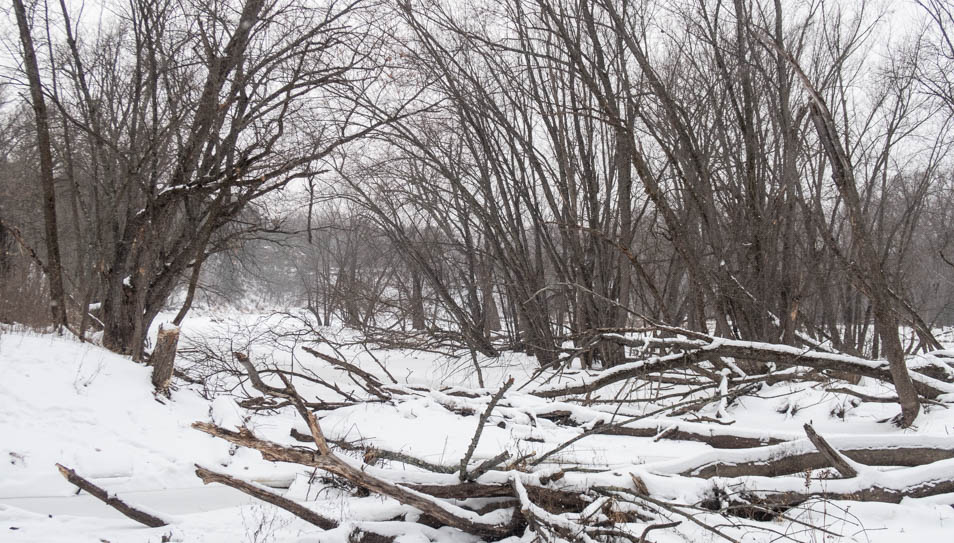 There is a spot where a creek flows into the Mississippi.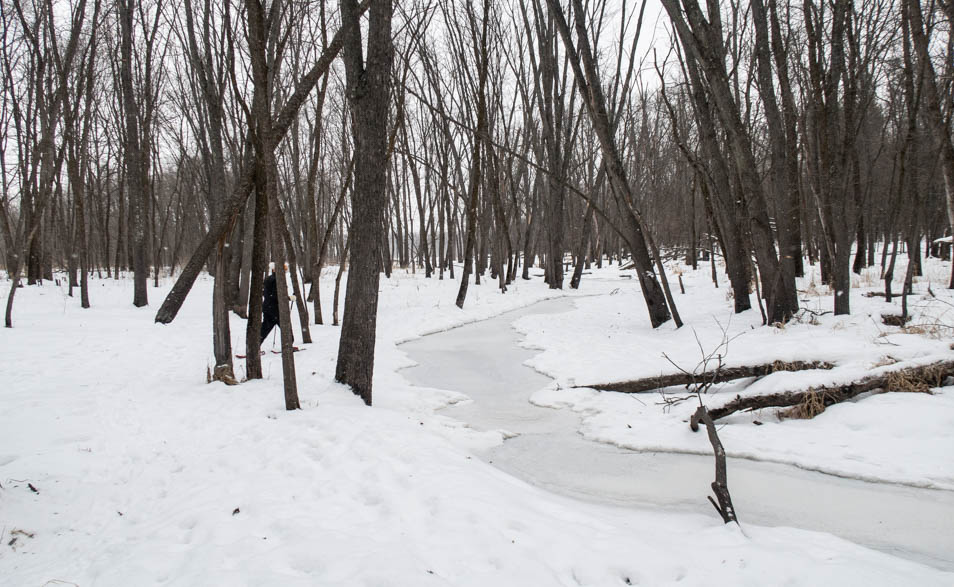 The creek is frozen over, but just at the surface.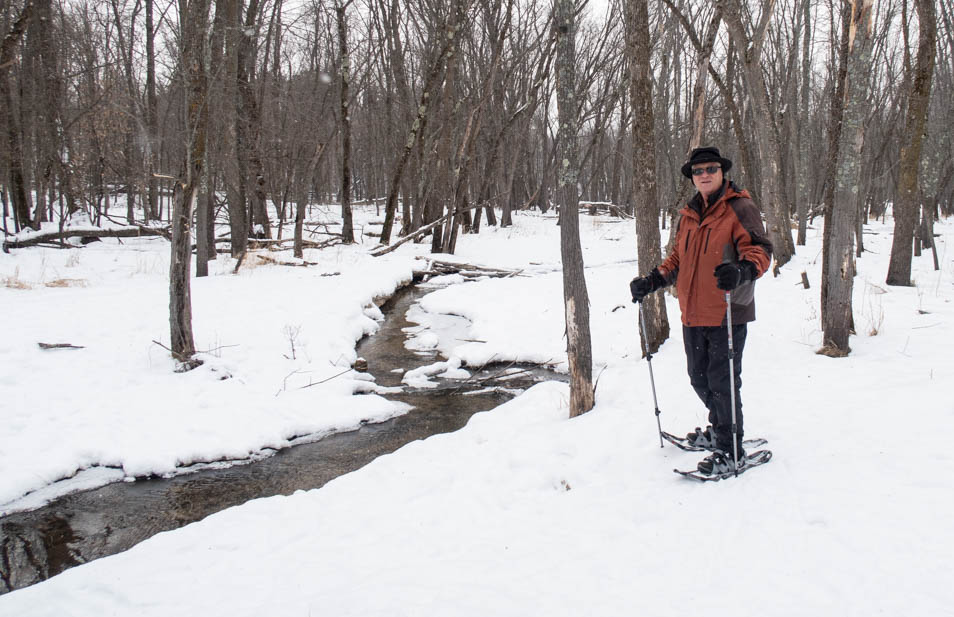 Further upstram, Mark noticed the water flowing, even in the sub-freezing weather.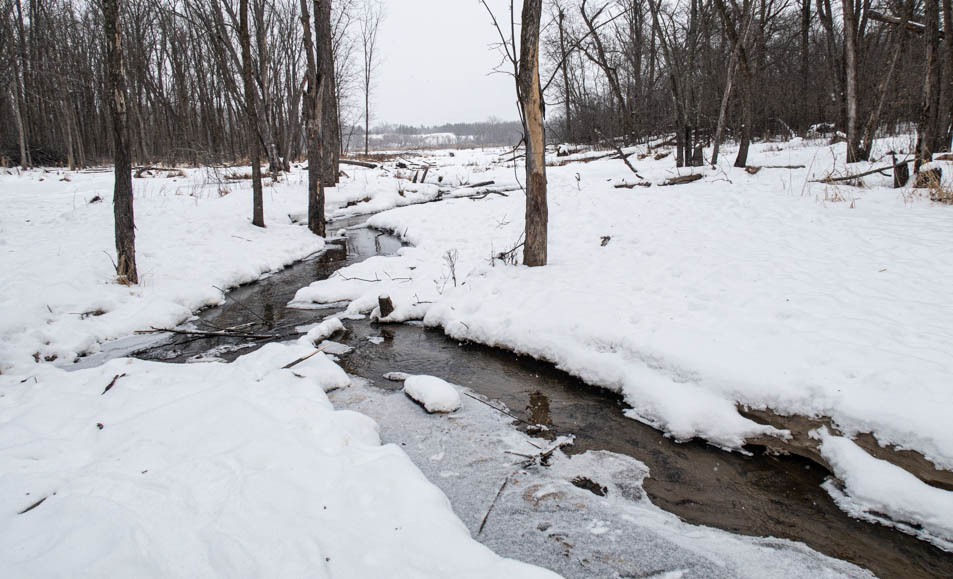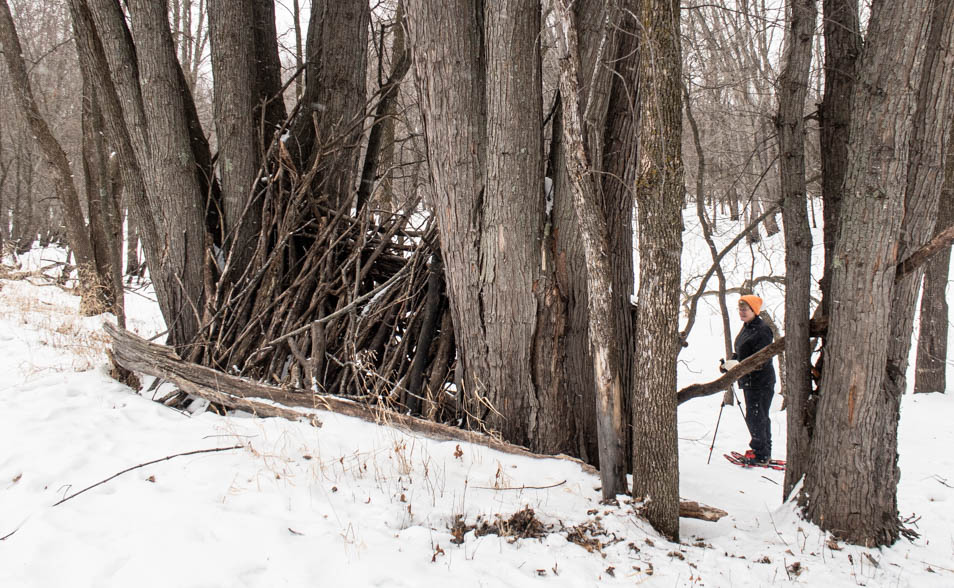 Then Paula discovered this kid's fort.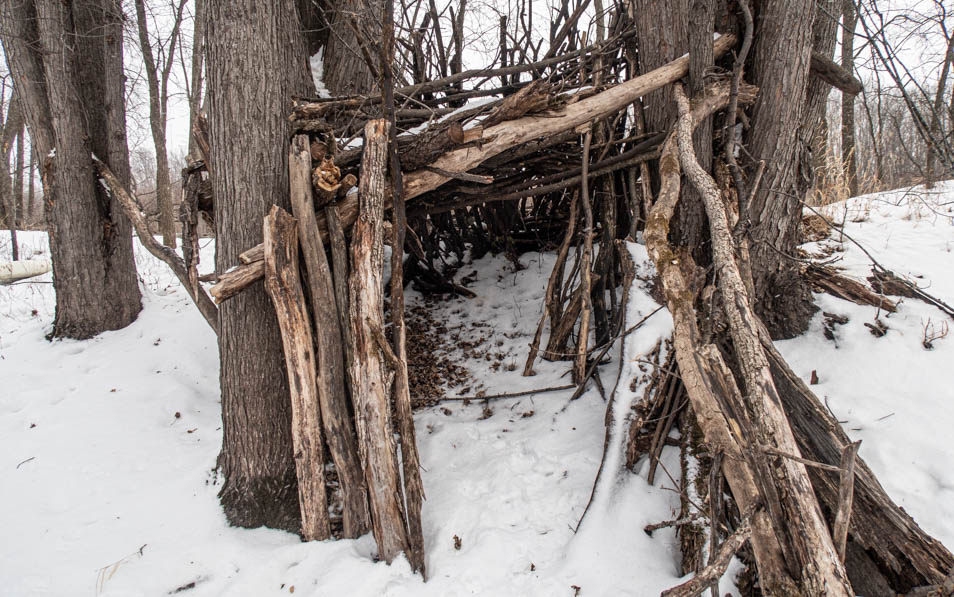 Nice to see that the park is a place for everyone.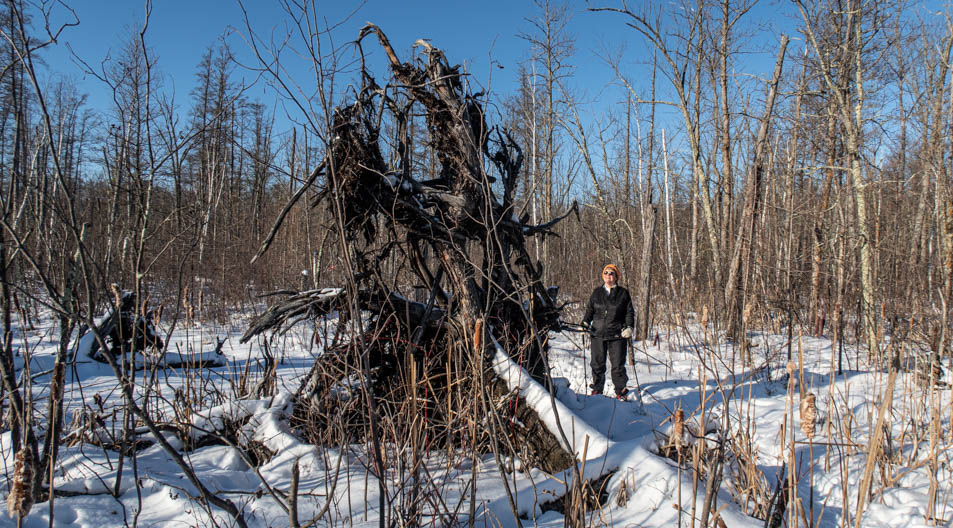 Paula headed to Mille Lacs Kathio State Park the next day to do more snowshoeing.
This tree was uprooted by a storm a while back.
She and Mark typically spend an hour or more on snowshoes traveling two or more miles on each outing.
---
---
page last edited 01/26/2021