__________________________



Friday, July 31

, 2020:

Blood was needed for COVID victims. There was a blood drive at the Brainerd VFW.
Donors were carefully checked for temperature and recent history before donating.

They gathered 49 units of blood that day.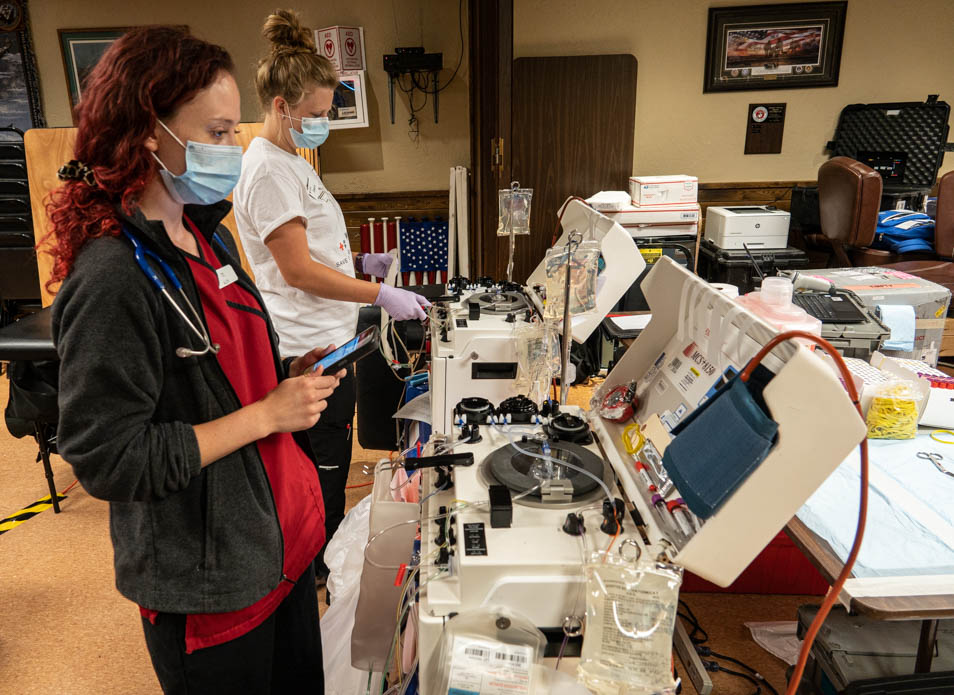 It is a lot more complex than it used to be.
Then Uncle Sam showed up. What a surprise!
It was Tammy Eberkowski, a person who volunteers wherever she can to help others.
Tammy is a

a member of the Brainerd VFW Auxiliary.
---
---
page last edited 08/05/2020