__________________________



Sunday, December 1, 2019: It started snowing, but that didn't stop boys nor animals.

The next day there were nine inches of snow.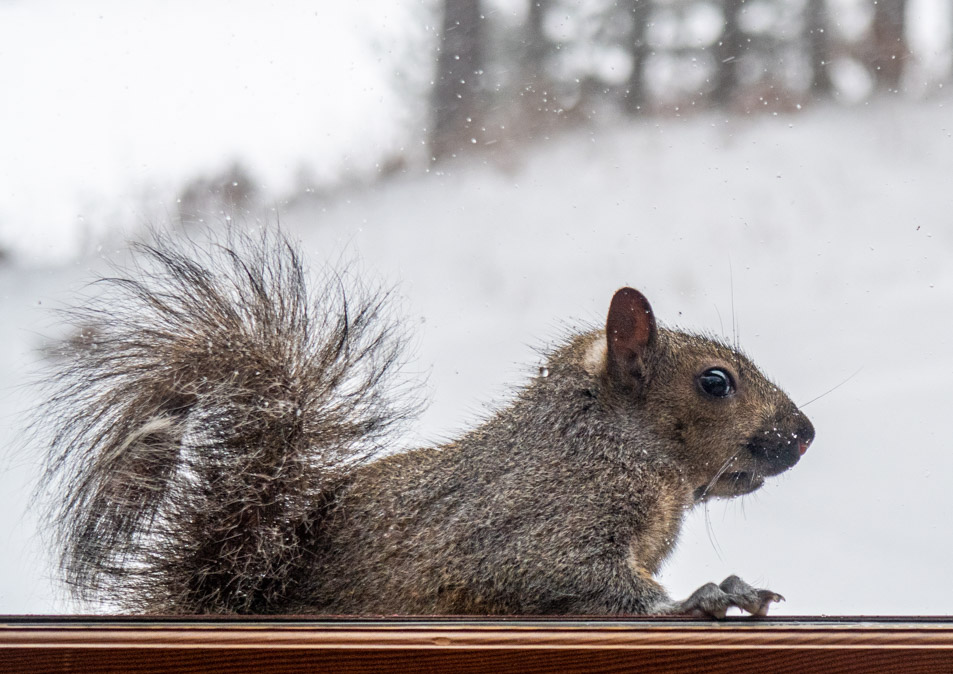 This squirrel was looking for food.

It wasn't long before the snowfall was some 12 inches. The yardstick showed total snowfall for the year.

The snow thrower ran four times in three days, just keeping up with the weather. A good exercise program for Mark!


Yes, it was a winter wonderland. Then the temperature fell to 5 degrees below zero.
---
---
page last edited 12/16/2019