__________________________



Friday, August 16, 2019: Deep Diver Paula headed out to a lake near Mille Lacs Lake to look for treasure.

She boarded a boat with cousin Cindy and uncle Jack.
The craft is a pontoon by Misty Harbor, same as the Minnow at Gilbert Lodge.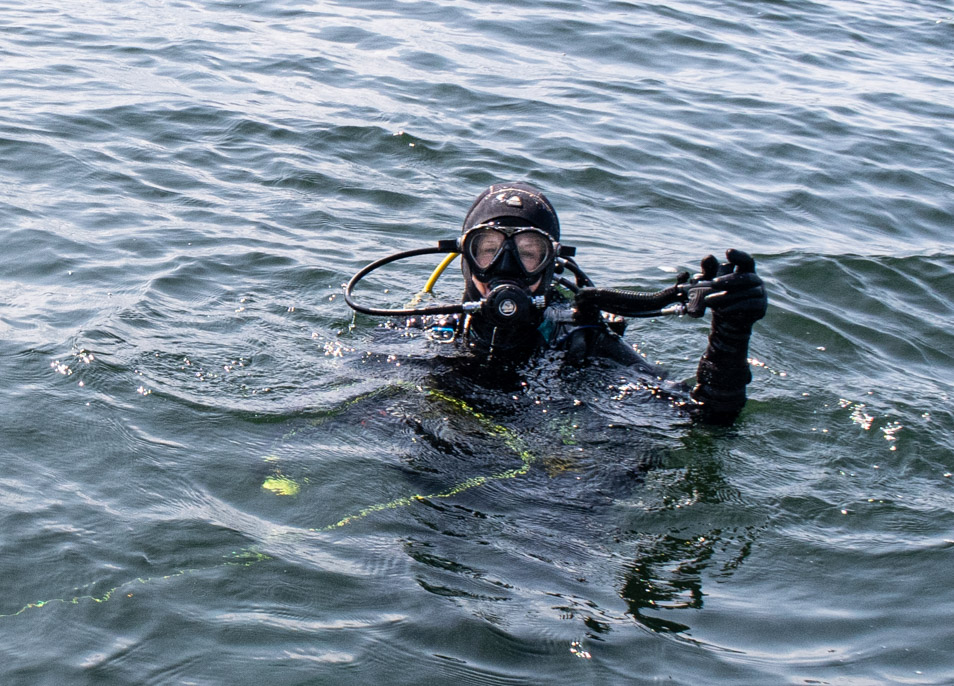 Paula got into the water and released air from her buoyancy control vest so she could submerge to about 25 feet.

She found no treasure so they towed her to another location on the lake. Very convenient.

All she found was a brick with a concave side that may have been used for grinding grain at one time.

Then it was time to brag about the size of the Northern and Walleye fish she saw.
How big were they? Mark says fish look magnified underwater.
---
---
page last edited 08/25/2019