__________________________



Monday, August 12, 2019: The Dynamic Duo of Mark and Paula Persons ventured to Ely, MN.
They toured the Pioneer Mine, which last produced iron ore 60 years ago.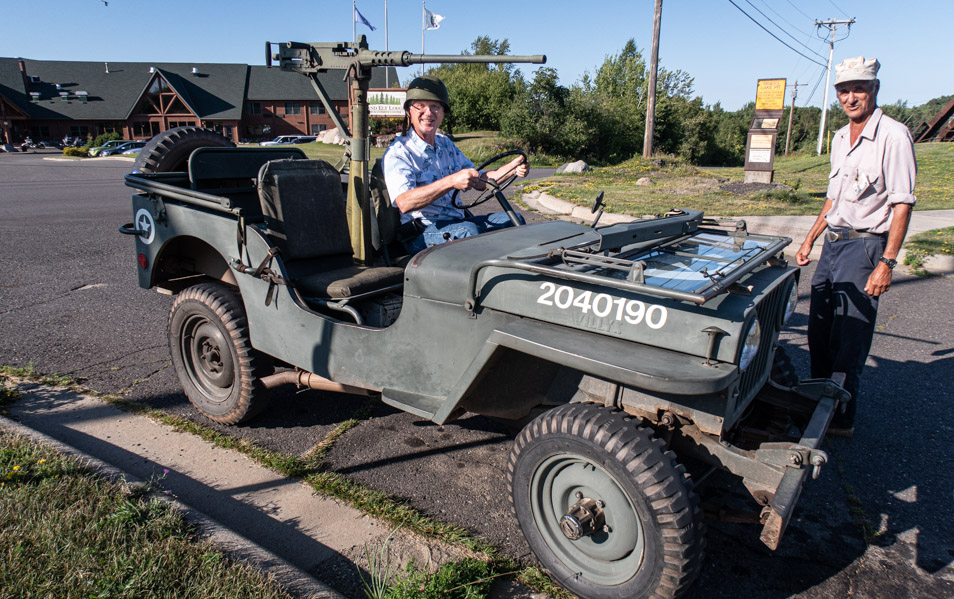 At the entrance was a restored 1950s military jeep, owned by Seraphine "Picker" Rolando.
He let Mark remember his time in the U.S. Army while sitting in the driver's seat.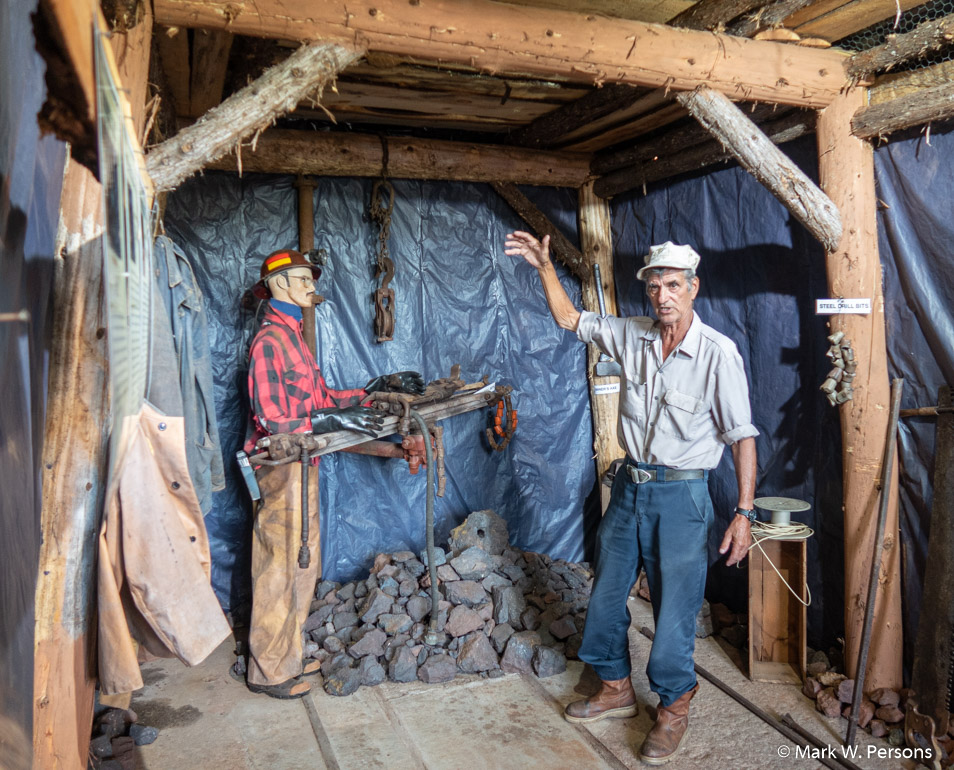 Picker told the story of mining and how it helped win World War II by producing ore for steel production.
Two mines in Ely, back then, ran 24 hours a day for seven days a week. It was a huge effort.

The mine is just across the road from the Grand Ely Lodge, which is on the shore of Shagawa Lake.

Also a great place for selfies.

Sunset that night was beautiful

---
---
page last edited 08/25/2019