__________________________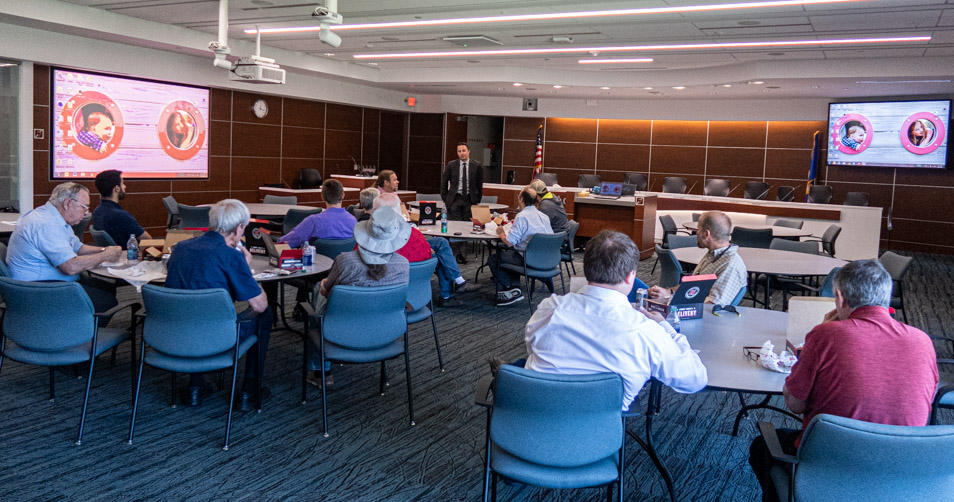 Tuesday, July 30, 2019: The Twin Cities chapter of the Society of Broadcast Engineers met to hear about self-driving cars. They learned the technology is advancing, but the driver behind the wheel will still be responsibility in an accident situation...a least for the foreseeable future. Speakers included Eric Palmer, Attorney at Meshbescher & Spence https://meshbesher.com/
and Jacob Miller, Autonomous Solutions Engineer at https://vsi-labs.com/ VSI plans an autonomous test drive from Minneapolis to California soon. A Ford Fusion car was chosen for the test because the Ford car is ready for it.
Then it was time to see the car.
There is a camera sensor on top. Most of the extra autonomous hardware is located in the trunk of the car. More on the test drive at: https://vsi-labs.com/automated-drive-west
The future of self driving/autonomous vehicles might include robo-taxis and a need for only one or even no vehicles per household.
---
---
page last edited 08/07/2019