__________________________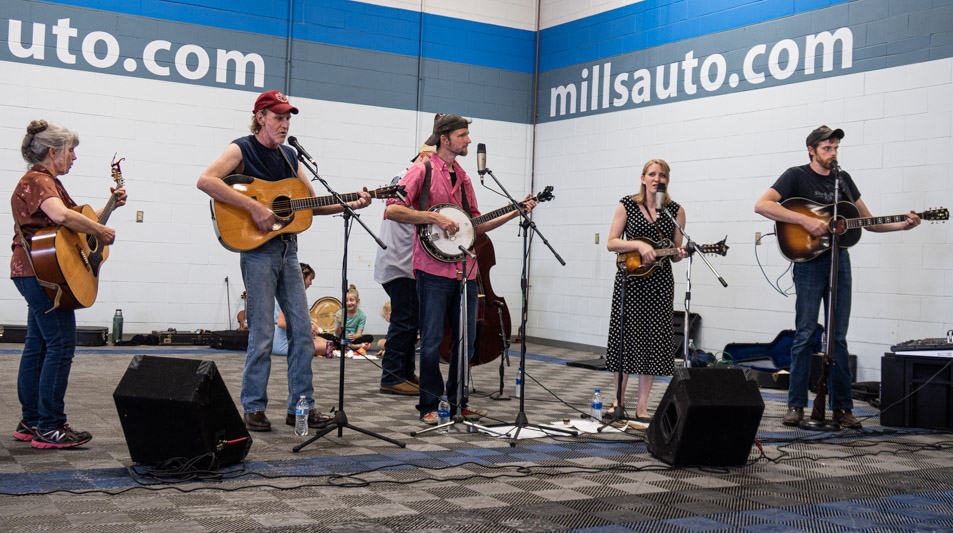 Wednesday, June 19, 2019: The annual Ford Mustang gathering at Mills Motors in Brainerd.
A band was playing retro music to please the crowd.

Lots of vintage Mustangs to see. Probably fifty in total.

Many of the hoods were open to see the horsepower.

Grayle Leech, from Breezy Point, MN, showed his 2000 Mustang GT convertible

Lots of vintage cars going back to the 1960s.

Paula is standing by a 1965 Mustang. She owned one BEFORE she had a driver's license. It was a gift from her brother Bruce who had just been drafted into the U.S. Army during the Vietnam War. He was gone only a few weeks when he called home to say he was being discharged for medical reasons and......"Can I have my car back?" In the end, Paula never did get to drive it! That's Paula's story and she is sticking with it.
---
---
page last edited 06/22/2019