__________________________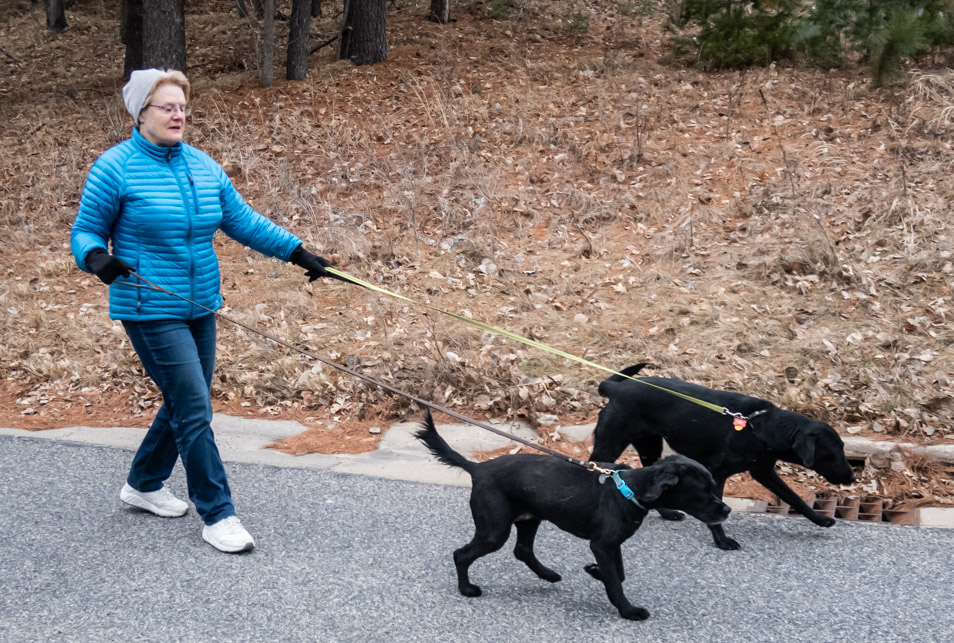 Thursday, April 11, 2019: The weather started out okay in the morning so Paula could walk the neighbor's dogs.

Soon the skies turned dark and snow started to fall. Road crews were out clearing it from streets.....again!
Then there was "thundersnow." That's right, lightning during a snow storm. It happens.
Lightning caused a power outage in northeast Brainerd.

It was Mark's turn the next morning to take eight inches off the driveway of Gilbert Lodge.
It took 2.5 hours, including doing a neighbor's driveway. All of this on his 72nd birthday. Happy birthday Mark.

Other neighbors were busy too. A never-ending battle in winter...with the snow still falling. Get busy young man!
---
page last edited 04/22/2019