__________________________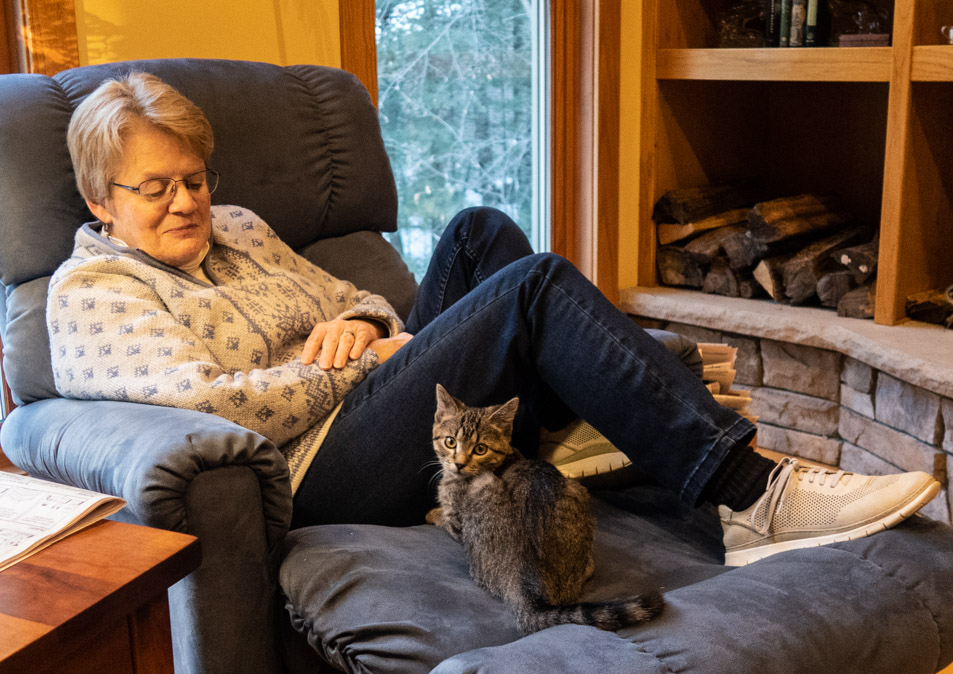 Wednesday, January 16, 2019:
Mark and Paula were "cat sitting" while friend Nichole Uke was out of town.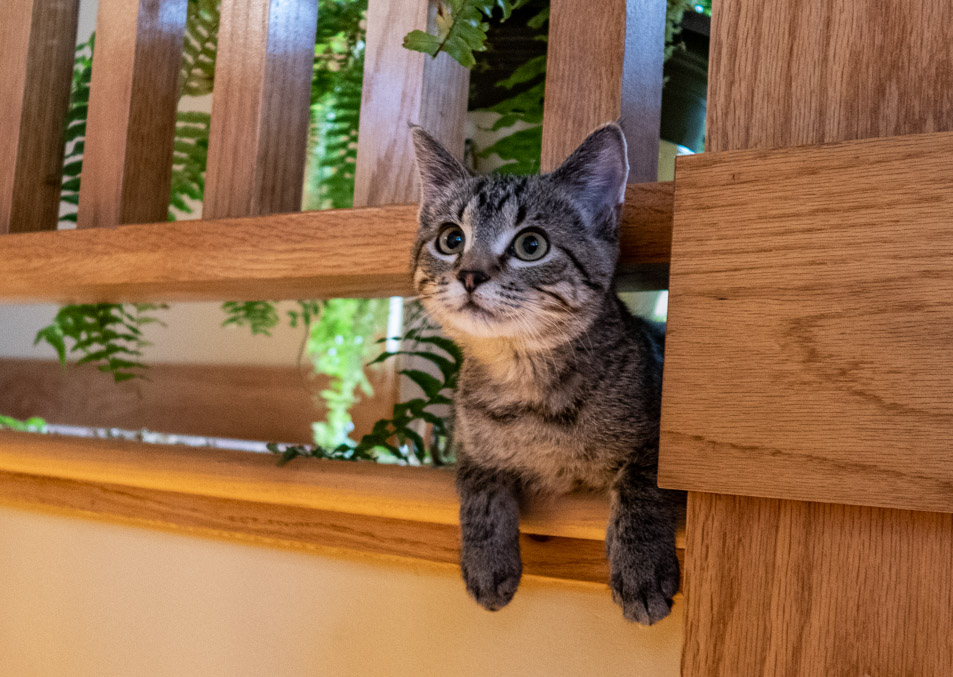 Yes, four-month old Lulu was "mostly" well behaved. She explored the Lodge and ate some of the fern at the reading nook.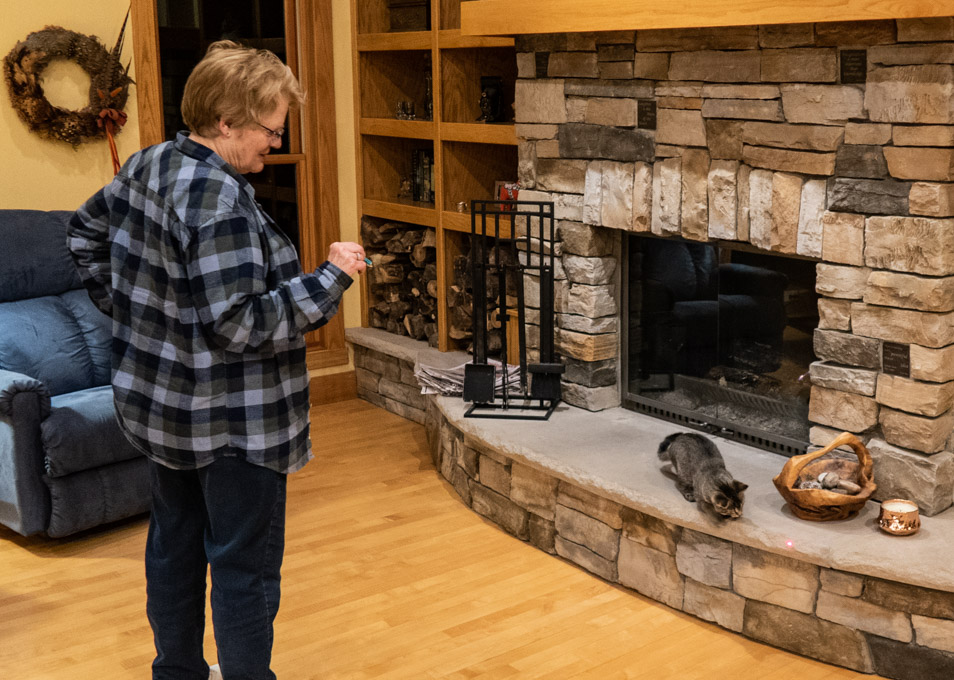 Paula used a red spot light and Lulu chased it. She thinks of things like that.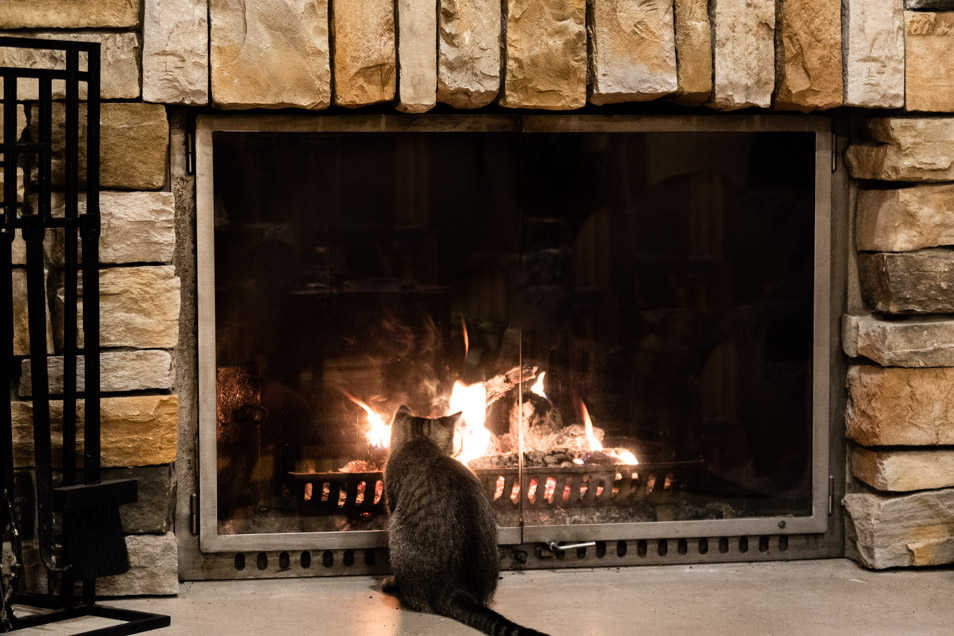 Lulu loved the fireplace too. It fascinated her.
---
---
page last edited 01/23/2019