__________________________



Thursd
ay, October 4, 2
018:
Mark and Paula Persons headed to the wharf in Salem, MA.
Salem has been a sea-going town since settlers arrived in the 1600s. Sailing is in their blood.

Two men from Minnesota were there looking over the water when the Salem Ferry arrived.
They, along with Mark and Paula, hopped on for a trip to Boston.

The captain knew what he was doing. The voyage took about 45 minutes at 33 knots.

Colorful villages along the way still had boats in the water early in October.

Hearty souls live along the rugged shoreline.

Boston finally appeared. Airplanes are often seen flying over the city from Logan Airport.

There were more interesting things and people to see in his historic city, sometimes billed as "history's favorite city."

Boston has plenty of musicians looking to work for tips.

This fast food place had all the processed meat you could want.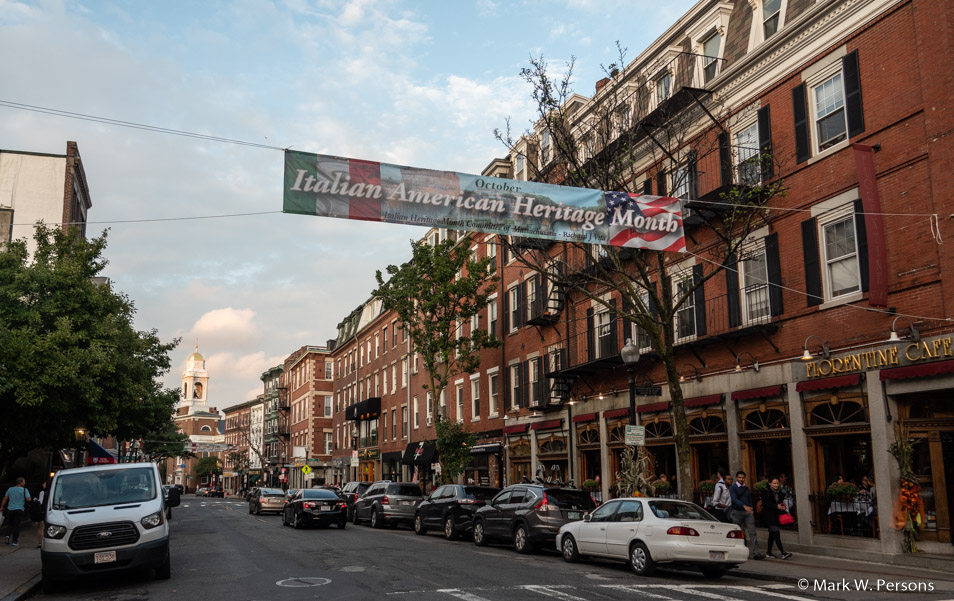 Mark and Paula decided to find a genuine Italian restaurant in the Italian section of town.

They found this one and were not disappointed. Mama Mia!

This is a private residence along a business street. Very interesting.

The area near the bay is a popular spot for photographers and young couples.

This fountain in a square was intriguing to many.

This clock tower is one of the better looking buildings on the skyline.
---
---
page last edited 11/04/2018