__________________________



Saturday, December 9, 2
017:
Santa Clause arrived in downtown Brainerd
aboard a fire truck.
For those who do not know, reindeer only fly on Christmas Eve!

Mike Williams was playing a harmonica and singing, "Here Comes Santa Clause," at the Brainerd VFW.

Then Santa arrived and started talking with kids. One was in awe of the jolly old elf.

Another wasn't sure he was the "real" Santa Clause.
Santa was a bit taken aback, but the young lady became a believer when she pulled his real beard.

Hmmm...what would you like for Christmas? "I'd like a dog," she said. "That's a tall order young lady," he said.
The other girl said she'd like a cat.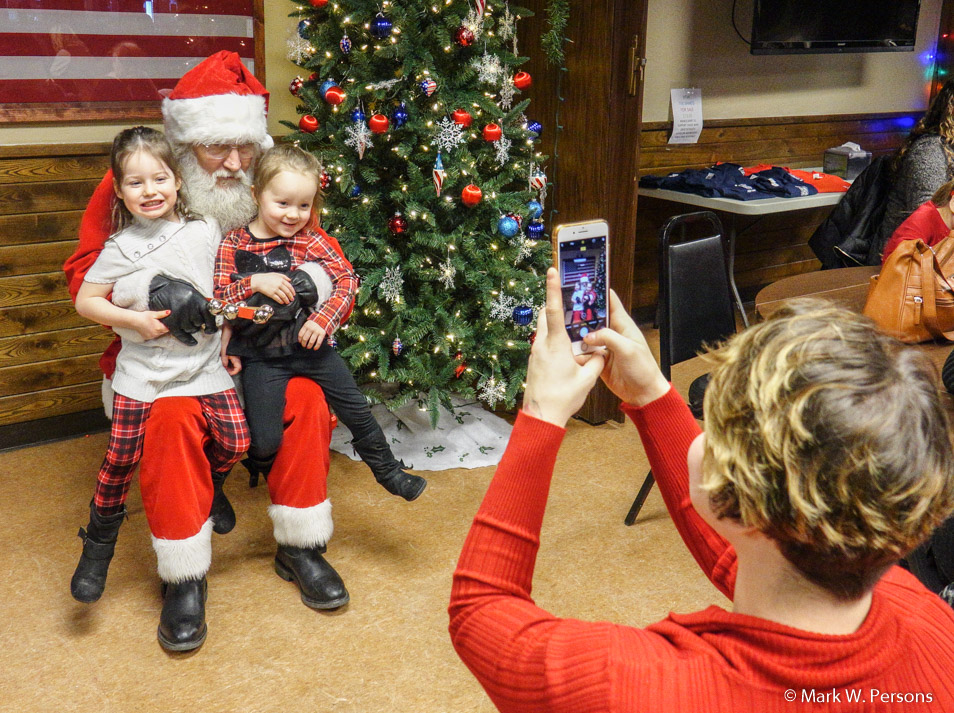 Plenty of photos were taken to remember that day.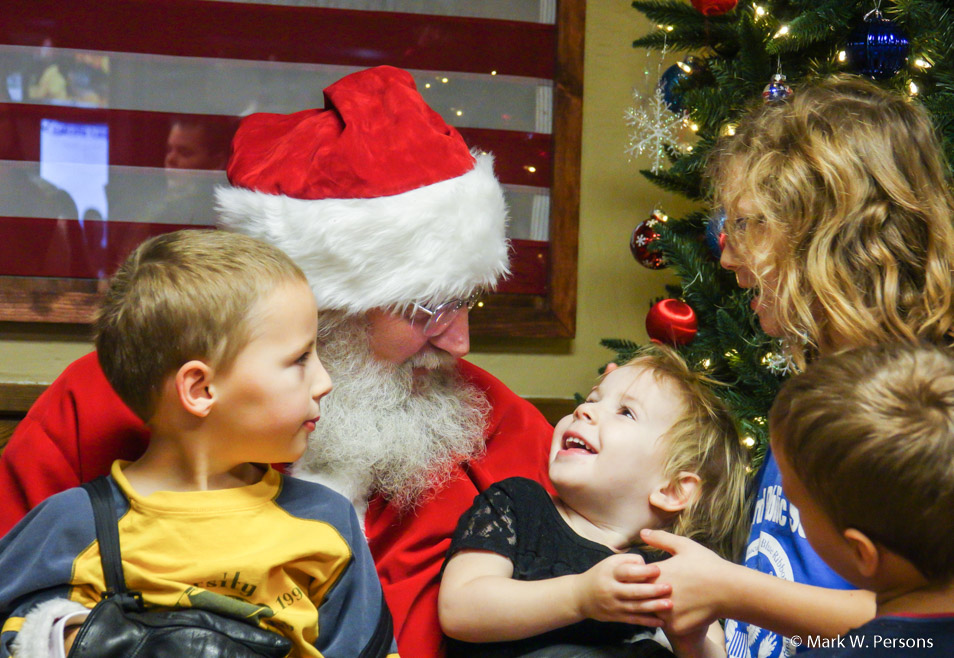 In the end, everyone was happy to see Santa.
As for Christmas, Santa gave strict instructions: No diet cookies. All cookies must be large, not small ones!
---
There was a story in the December issue of the American Legion Magazine. It told of a youngster kicking Santa Clause in the shin and exclaiming, "That's for last year!"
---
---
page last edited 12/22/2017