__________________________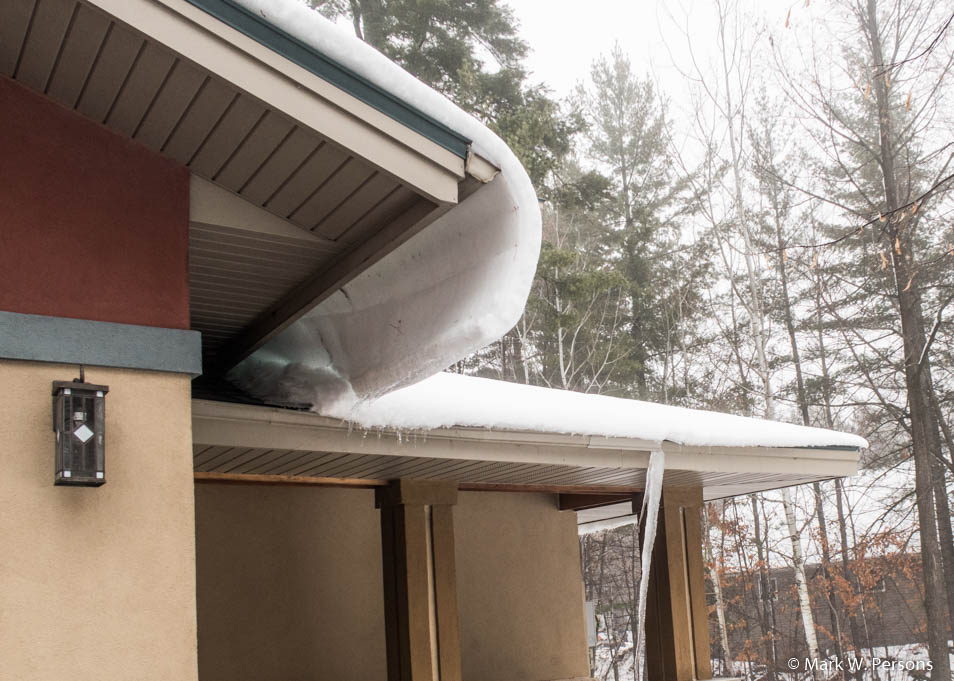 Monday, November 28, 2016: Weather conditions were just right to make snow slide off the steel roof at Gilbert Lodge.
It was creeping along very very slowly, just waiting for opportunity to fall.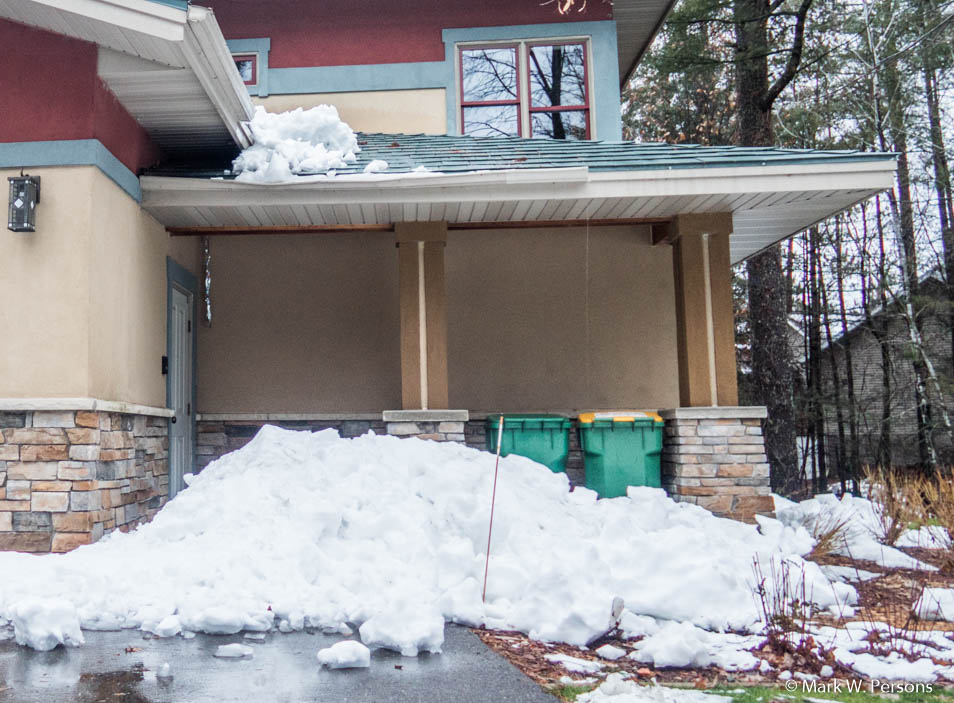 Then it happened, the snow fell and resulted in a whopping 42 inches (3-1/2 feet) in height. Ouch!

Maintenance man Mark went out with his trusty snow thrower to clear it away.
He did this while keeping an eye on more snow, which was headed down as well.

A familiar sight......Christmas trees being transported atop cars destined for a warm place in someone's warm living room.

Paula is exceptionally happy with her Microsoft Surface PRO 4 because it has the look and multi-core i7 speed of her desktop machine.
The Surface has a detachable keyboard, is battery powered, and can be pen operated everywhere she goes.
Paula is a power user and has written three Microsoft Access databases for use in the company. No grass grows under her feet.

This elf is at Gilbert Lodge to greet guests this holiday season.

---
---
page last edited 12/09/2016