__________________________



Monday, May 2, 2016: There was a charity fund raiser for the Good Samaritan Society in Brainerd, held at Jack's House bowling alley.
Event coordinator Liz Csanda showed off a few of the many items auctioned off that evening.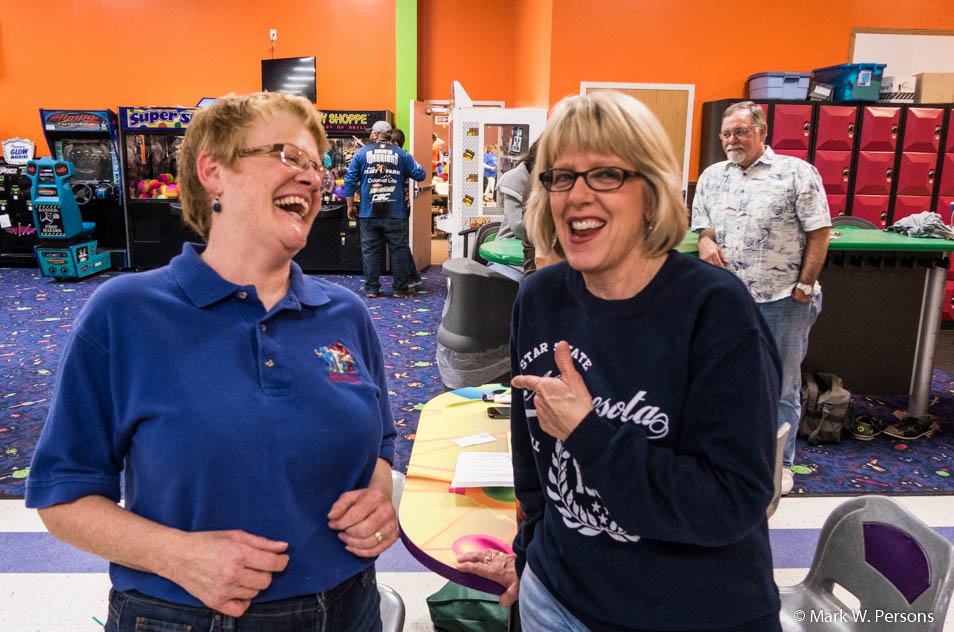 Paula was there along with other members of the Brainerd Rotary Club having a good time raising money.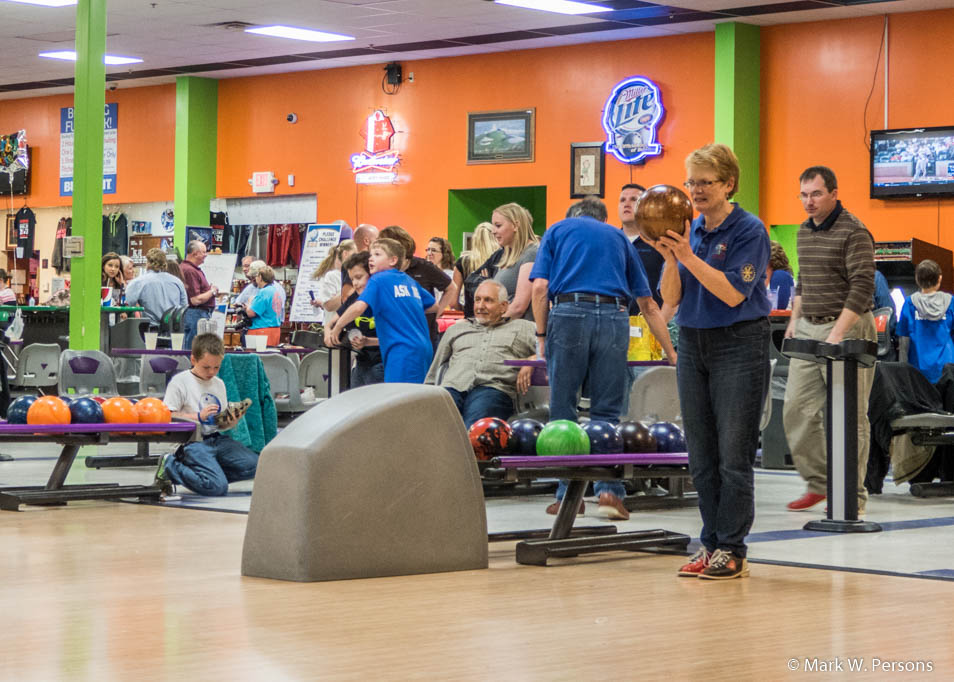 Yes, Paula "Gutter Ball" Persons tried her luck that evening.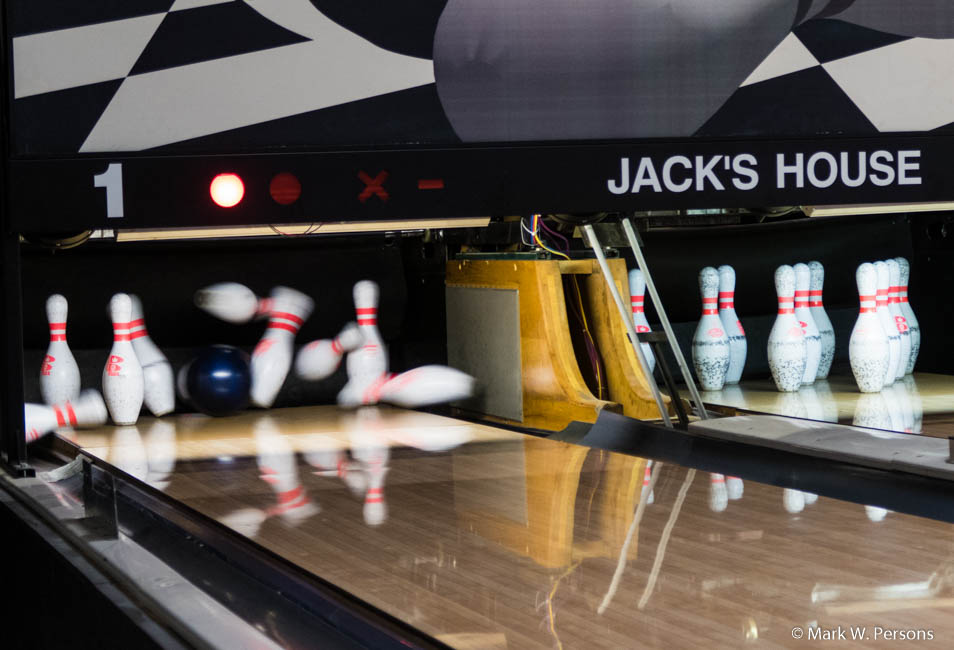 Not bad, Paula.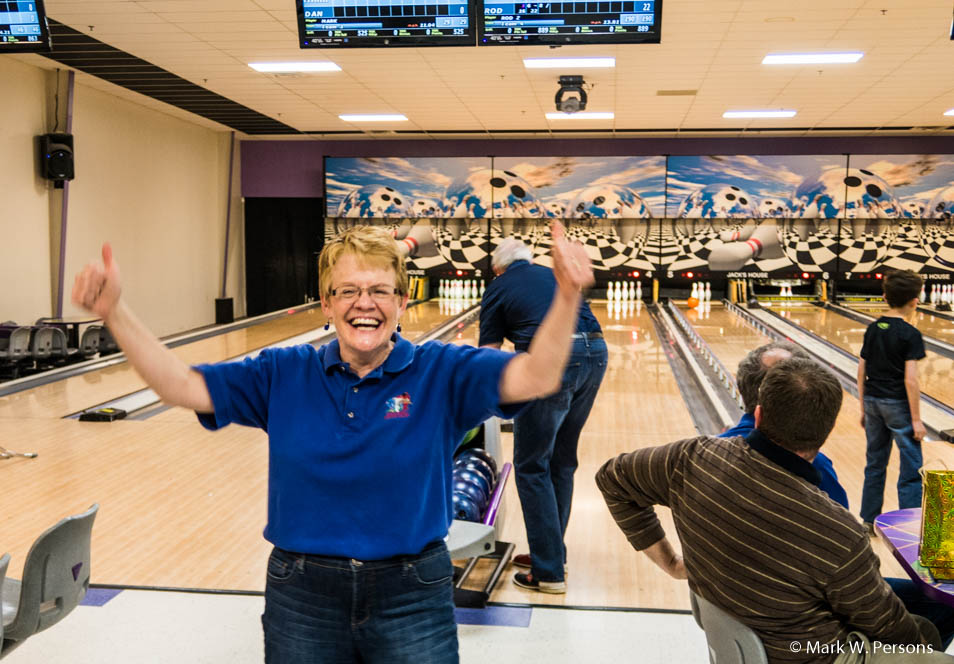 She was a happy bowler that night.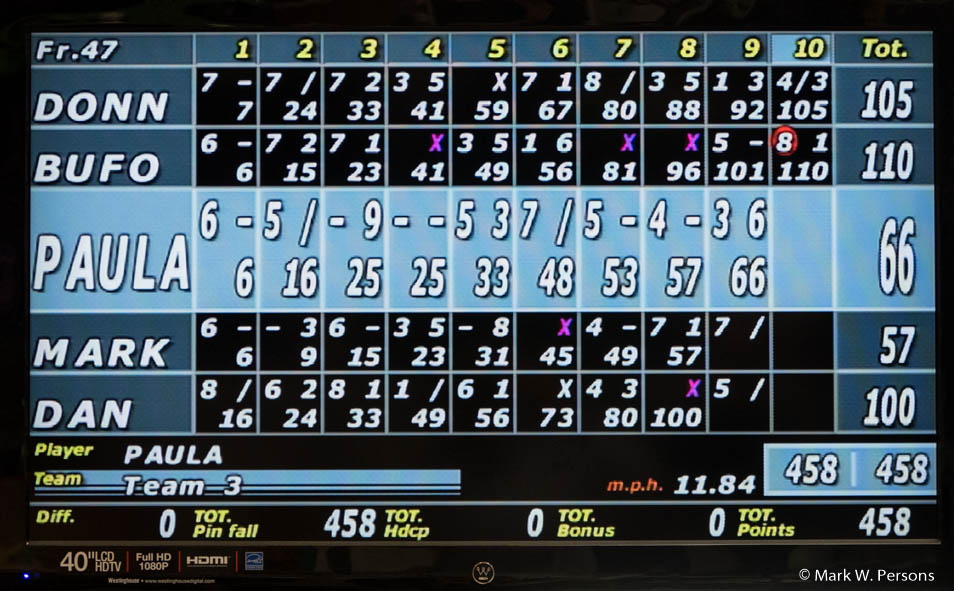 The scoreboard showed something interesting. Two gutter balls in the fourth frame. Hmmmm, how did that happen?
Answer: One of the other players accidentally took Paula's turn. They were having just too much fun.
Mark had "no comment" on his score!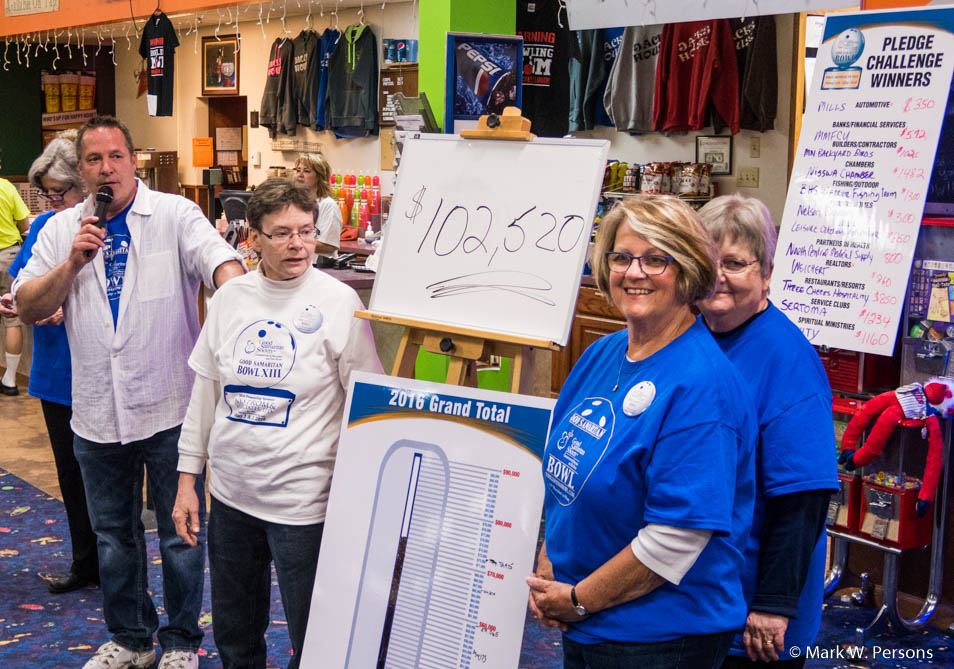 The event raised over $100,000 dollars to help Good Samaritan. Good going, Brainerd!
---
---
page last edited 05/08/2016