__________________________




Back

Gilbert Lodge Blog
The life and times of Mark and Paula Persons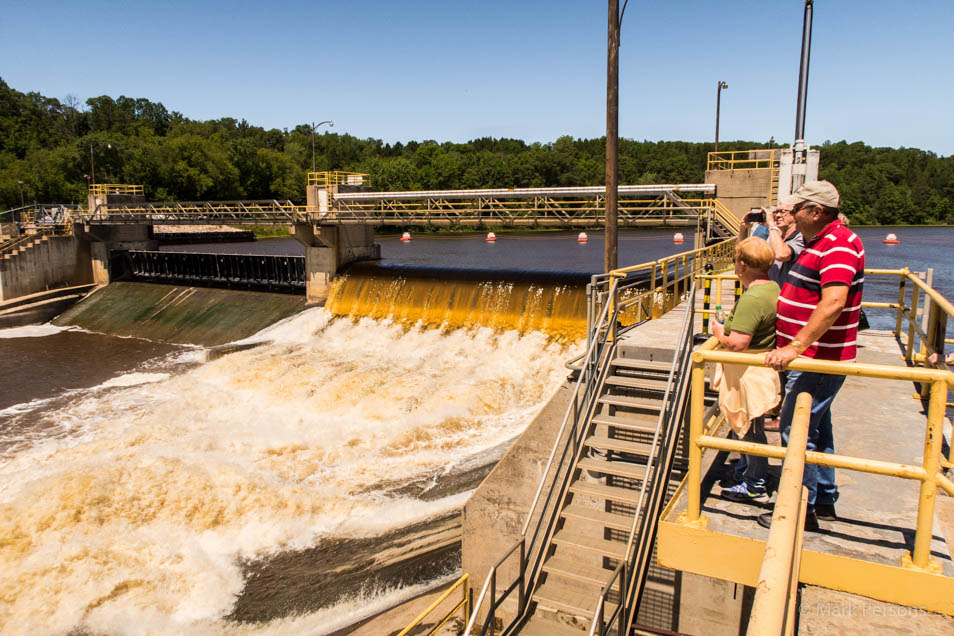 Thursday, June 18, 2015: The site of the former Brainerd paper mill was open to the public.
It started with a tour of the Mississippi River dam, which is owned by the City of Brainerd.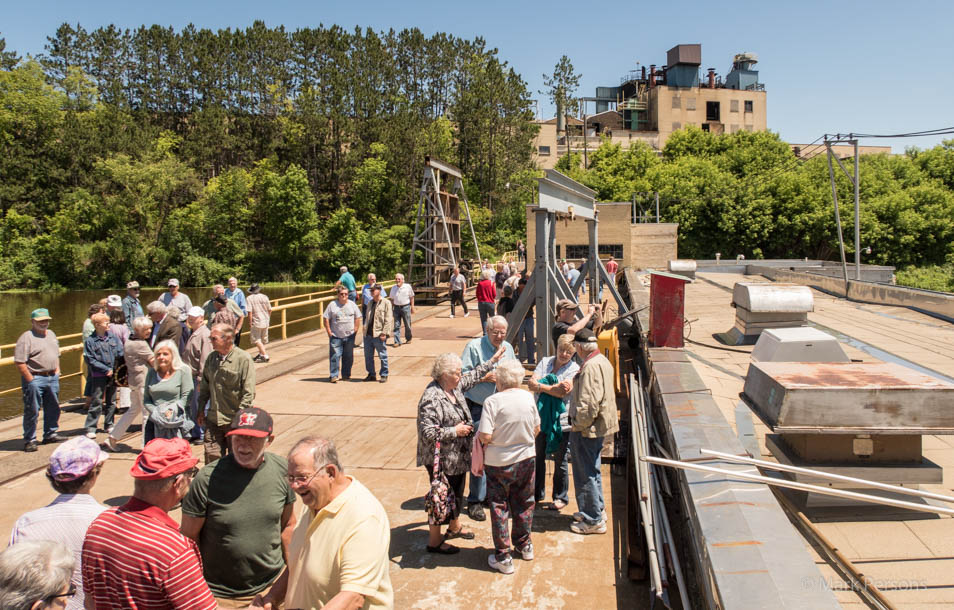 There are water-driven power generators in the building beneath these people.
Some 2.5 megawatts of power is produced, which handles about half of Brainerd's needs.
The paper mill can be seen on the hill in the background.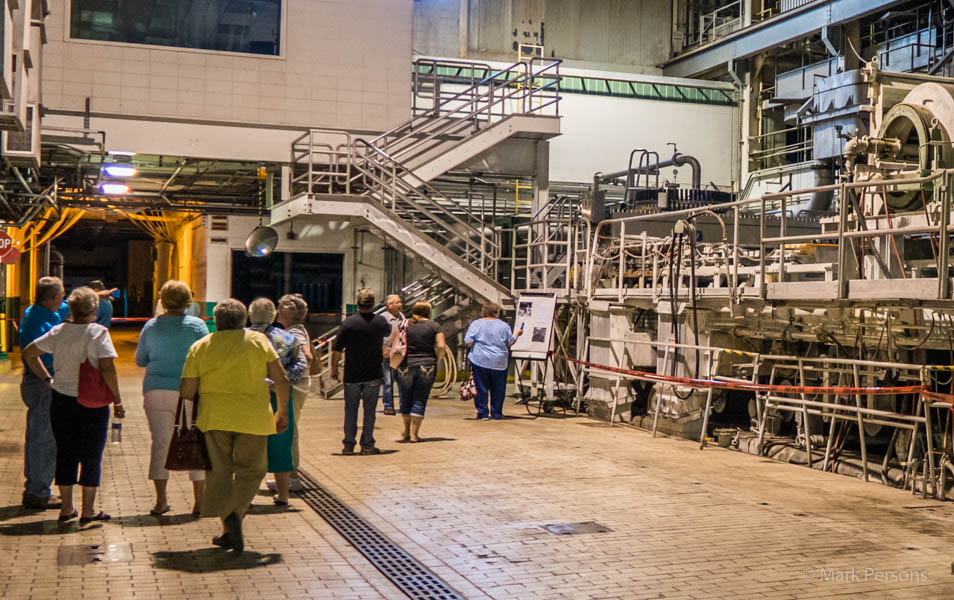 The paper making machines are now idle, but huge and interesting to see.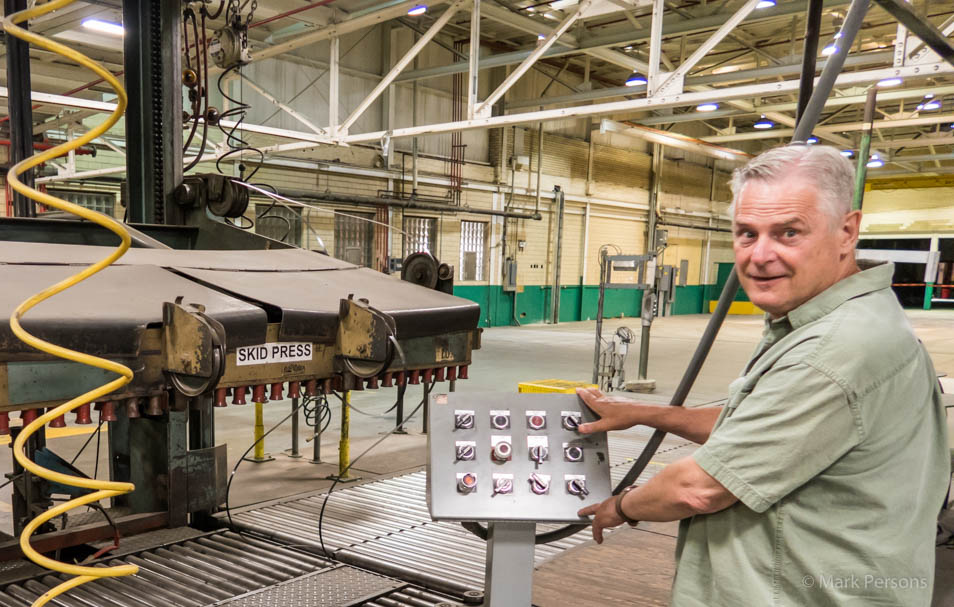 Paula's cousin Jack Scott worked there for many years at this machine that prepared paper for shipment.
He was happy to show it off.

Gerald Bisted operated this huge paper making machine for many years.
The paper was so good that the center-fold of Playboy Magazine was printed on it.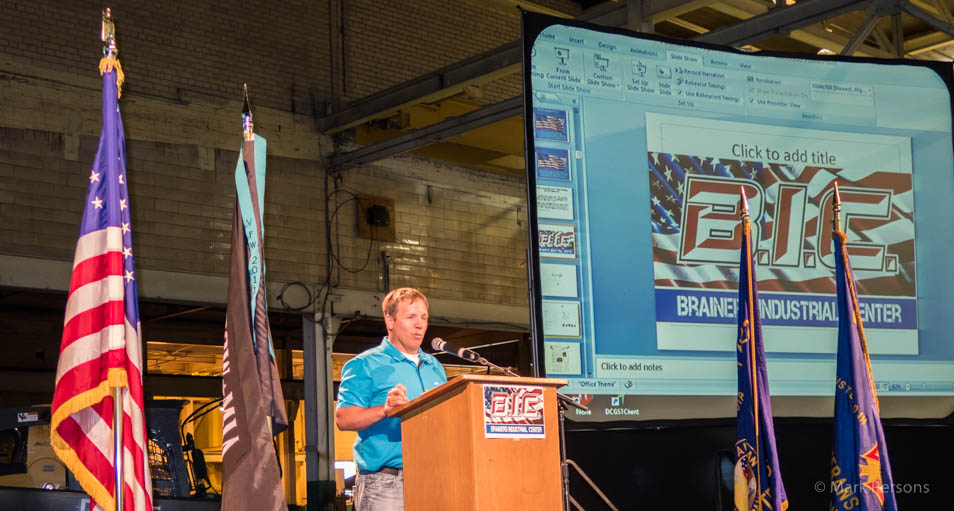 Mike Higgins is the new owner. Originally from Michigan, he is moving here to manage the facility.
It is now known as the Brainerd Industrial Center. His plan is to rent the space for storage and industry.

---
---
page last edited 06/30/2015