__________________________




Back

Gilbert Lodge Blog
The life and times of Mark and Paula Persons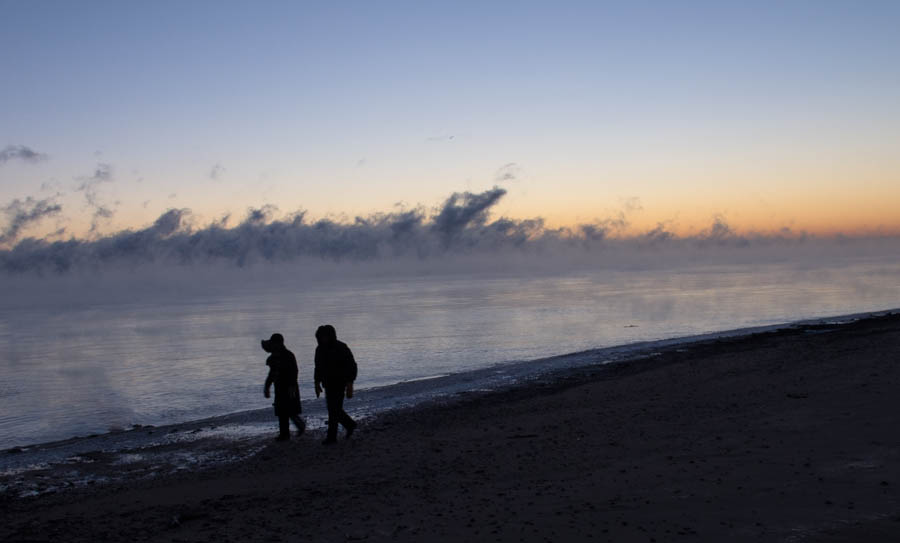 Friday, December 6, 2013: Duluth, Minnesota
Sunrise along the south shore of Lake Superior. A cold morning with water vapor rising from the lake.
It didn't stop these two from doing their morning exercise walk.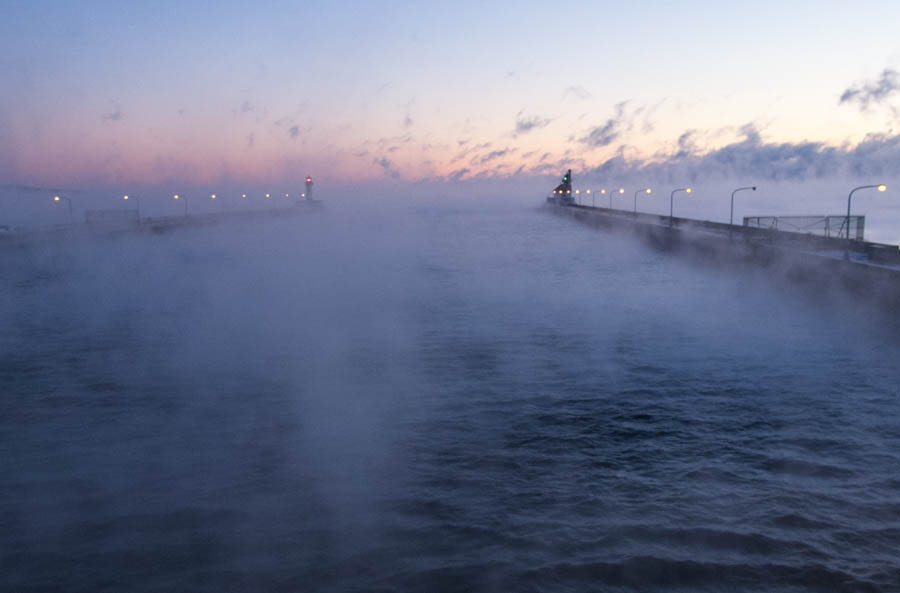 A view from the
Aerial Bridge looking out to Lake Superior.
Red and green lights at the end of the piers mark the channel for ships.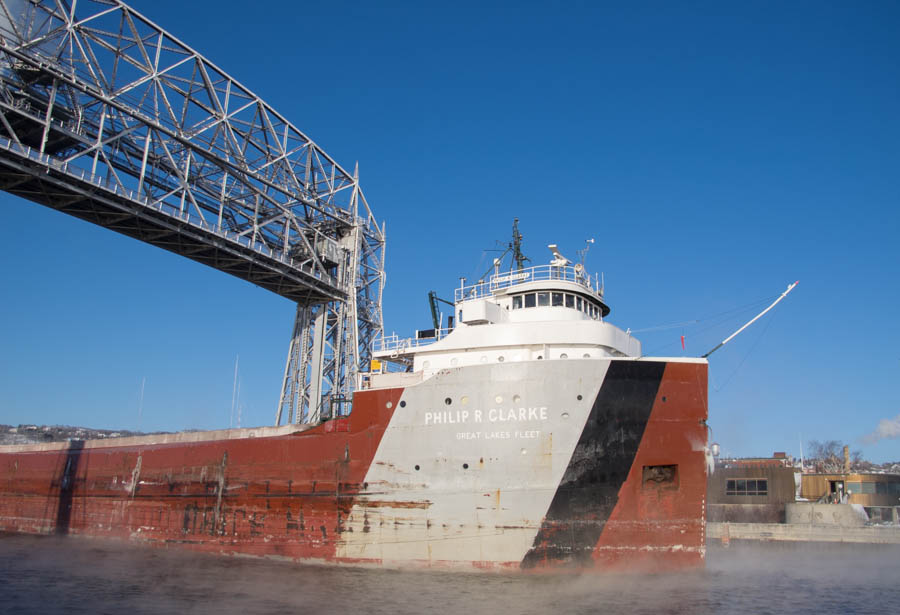 Then from under the bridge came the Philip R. Clarke, a cargo carrier.
She is 767 feet long with a 7000 horsepower engine and a carrying capacity of 25,300 tons.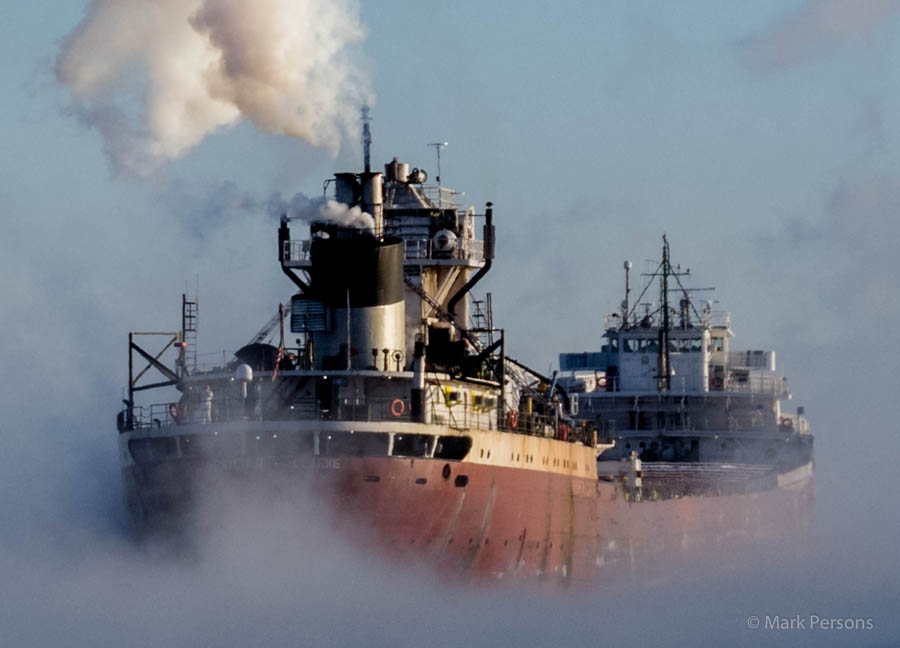 If you look closely, you can see a crew member looking over the stern rail at Duluth as mist envelopes the ship.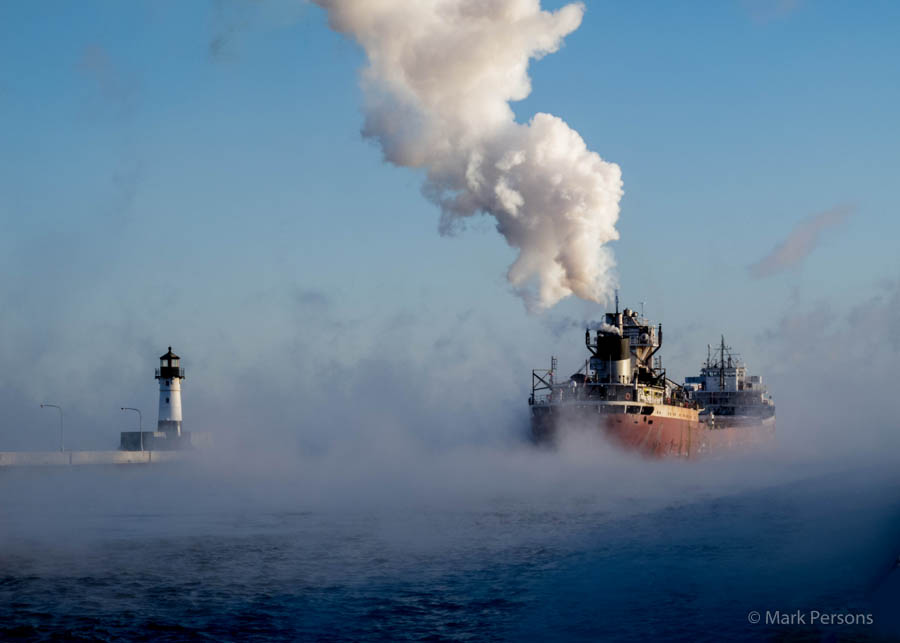 She left safe harbor for the vast expanse of Lake Superior.

---
---
page last edited 12/28/2013