__________________________




Back

Gilbert Lodge Blog
The life and times of Mark and Paula Persons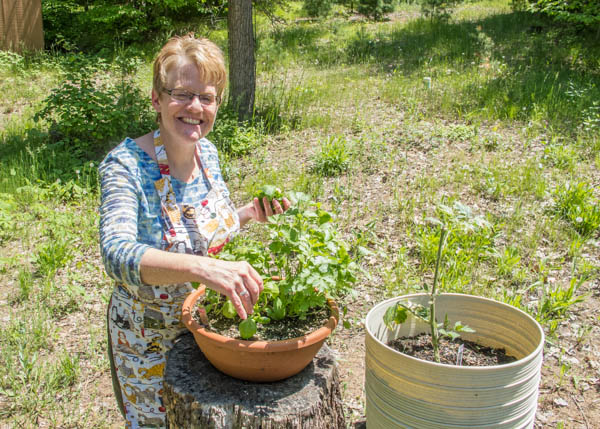 Thursday, June 13, 2013:
Chef Paula was out in Herb Garden picking basil and other spices for an evening meal that day.
Yes, there she was in her "cat apron" getting another delicious feast together.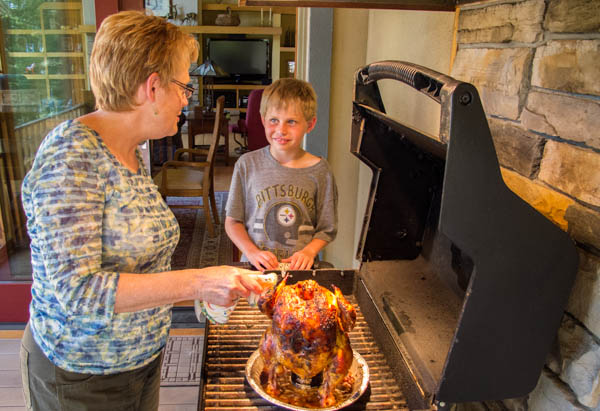 Paula was cooking her famous Beer Can Chicken at the grill on the Promenade Deck.
Neighbor Oliver Bengston was fascinated by what Chef Paula had to say.

Then the chicken was off the BBQ and in the Grand Galley.
The chicken was so tender that a bone fell off in her hand.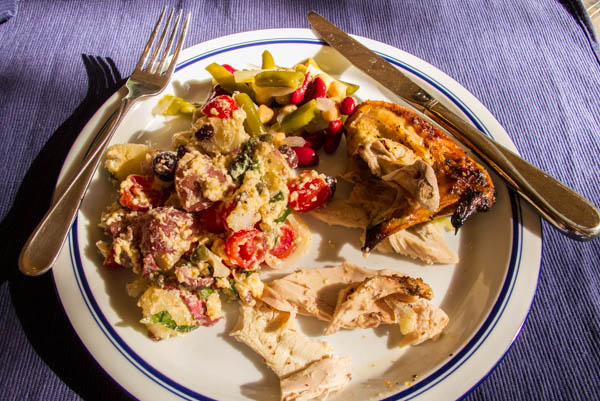 On the table, it was just right with four-bean salad and Paula's famous potato salad.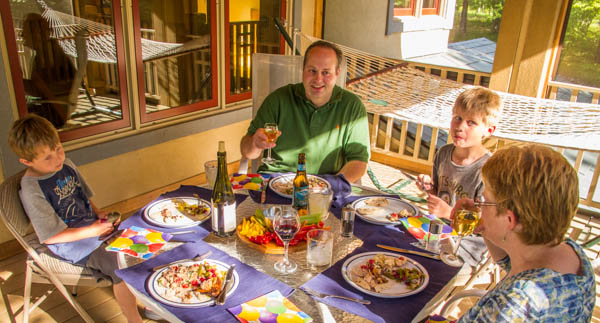 (l-r) Ewan, Ross, and Oliver Bengston, then Paula.
Yes, the boys brought their father by to enjoy a meal at Gilbert Lodge.
Lodge Photographer Mark was also given a little dinner.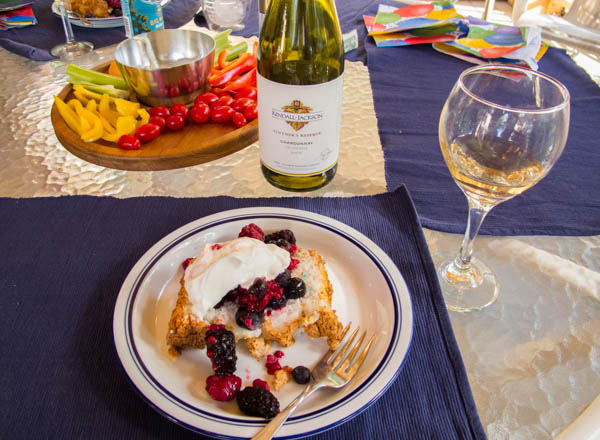 Dessert was home made angel food cake with four different berries topped with real whipped cream.
It all came together very well.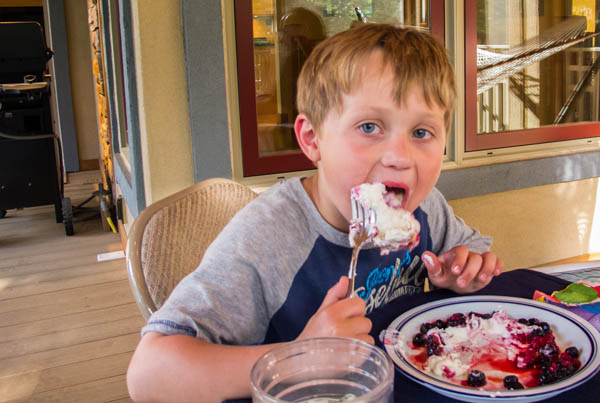 Ewan really like the dessert.
He couldn't get enough of it.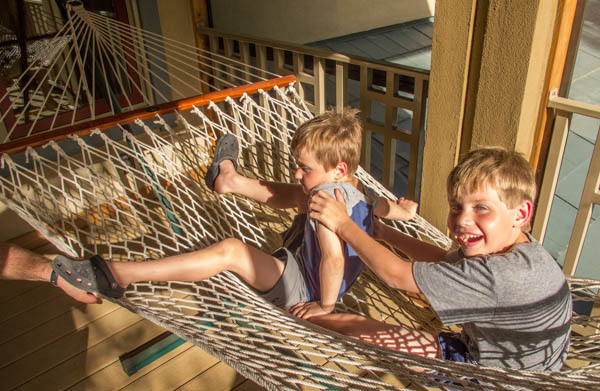 Then it was onto the hammock where the boys had a wonderful time playing and trying to flip each other off.
They are full of energy.
---
---
page last edited 12/29/2016